LIMITED STOCK & EXCLUSIVE DESIGN
Designer's Choice 14 - Exquisite Censer Gift Box Die Set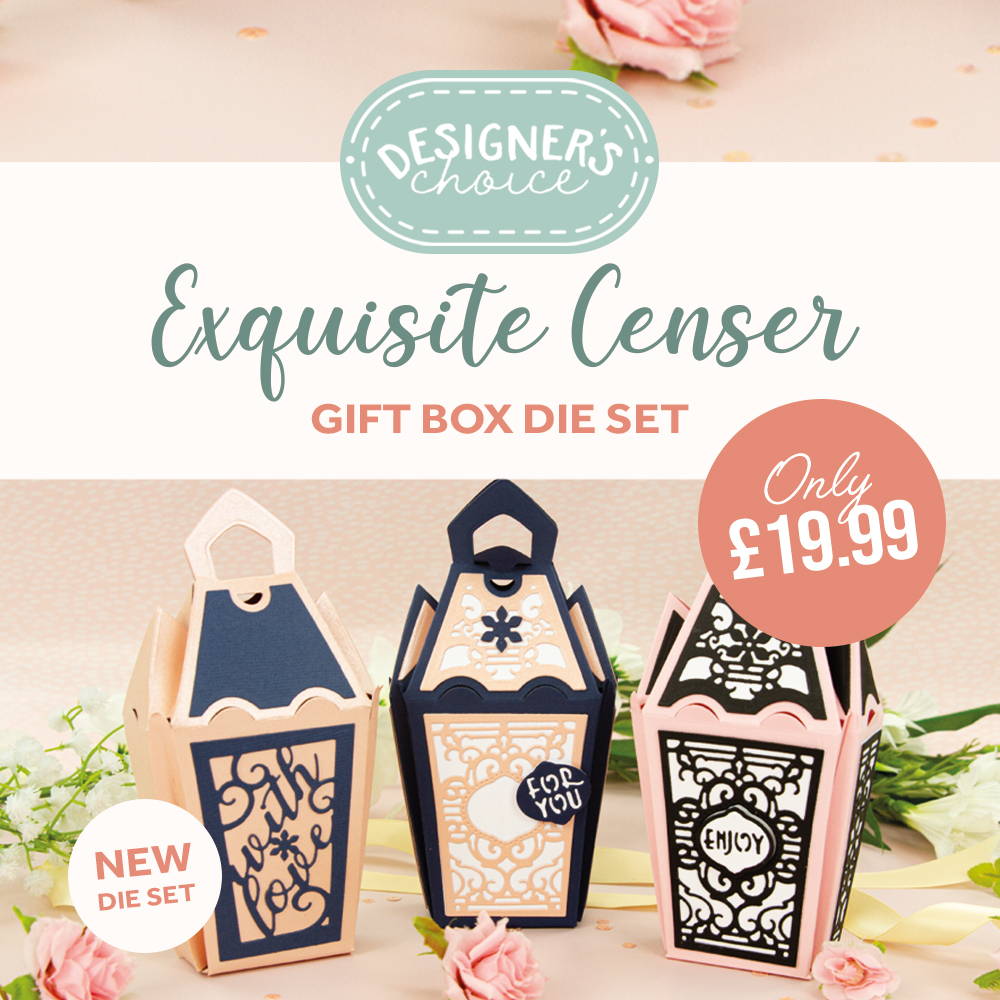 By adventuresconsidered - Exclusive
Introducing the Exquisite Censer Gift Box Die Set! Inspired by the shape of incense burners and gothic architecture, this ingenious and unique gift box is effortless to create yet eye-catching in design.
Wonderfully versatile, this must-have die set includes 23 beautifully designed dies including all of the sentiments, decorative panels and embellishments you need to make each box your own.
Need somewhere to perfectly organise your Designers Choice Dies?
The Designers' Choice A5 storage folder gives you more room than ever before to store your die sets securely.
Including, six large magnetic sheets and inserts - looking after your exclusive adventuresconsidered dies has never been easier. The case comes in a beautiful Duck Egg colour and completes the look with a luxury enamel badge.
Designers Choice lets you meets the team behind your favourite adventuresconsidered dies, as each month we bring you an exclusive die set, along with all the detail and inspiration that went into its making from the designer themselves.
Designer's Choice combines over 20 years of industry knowledge to bring crafters a monthly stand alone die set, that embodies the versatility and ingenuity of our larger collection in a single die set.
This monthly limited edition die set will be available exclusively for the adventuresconsidered Store and be accompanied by online inspiration and tutorials from a selection of industries most talented crafters.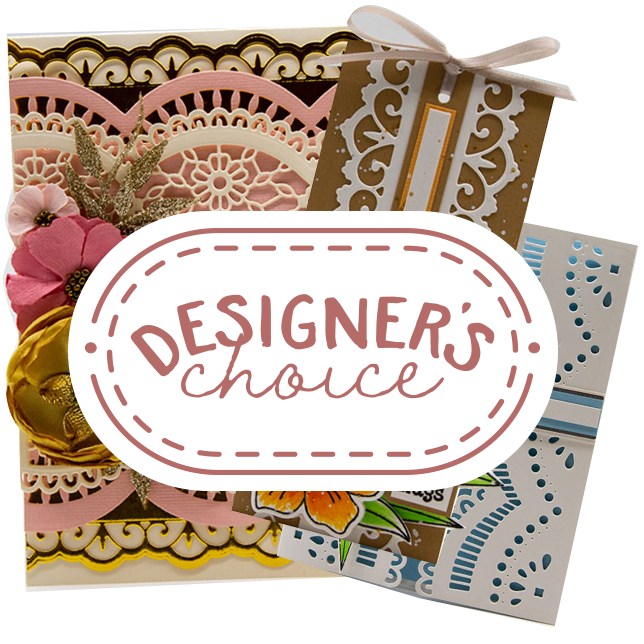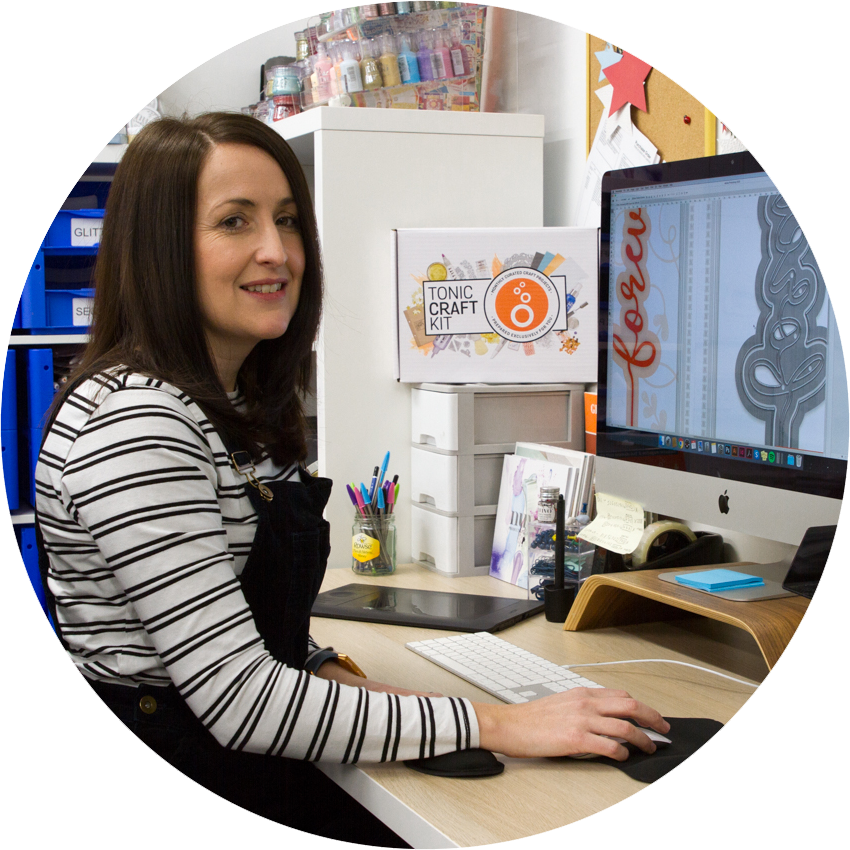 This month's Designers Choice Die Set - Exquisite Censer Gift Box comes from Tonic designer Jodie, who we sat down with to find out a little more about the creation of this set.
'''I designed the Exquisite Censer Gift Box Die Set almost as a personal challenge! I was looking to utilise the timeless beauty of gothic architecture whilst maintaining the friendly and fun functionality of a modern handcrafted gift box. I believe this fusion works to create an eye-catching gift box any recipient will treasure - and I hope you'll agree!''
Designer's Choice 14 - Exquisite Censer Gift Box Die Set - 3640E
Watch Unboxing Here With Jodie Johnson
Design Team Video Tutorials
Matching Cards With Designer's Choice
Exquisite Censer Tutorial
Exquisite Censer Die Set Step-by-Step
Exquisite Censer Gift Box