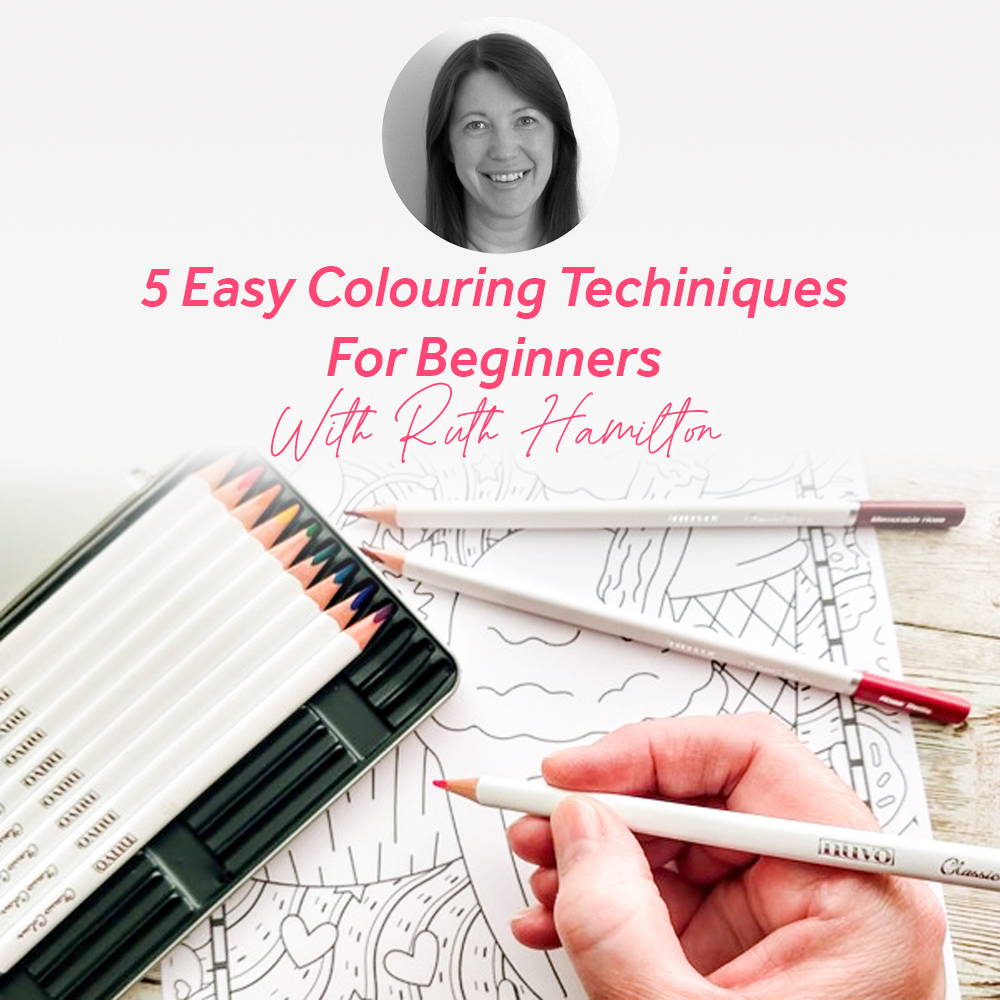 Hello 😊
This is Ruth and today I am going to have a look at the new colours in the Nuvo Classic Colour Pencils range.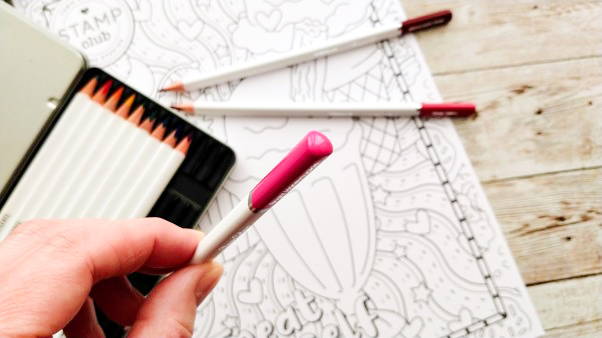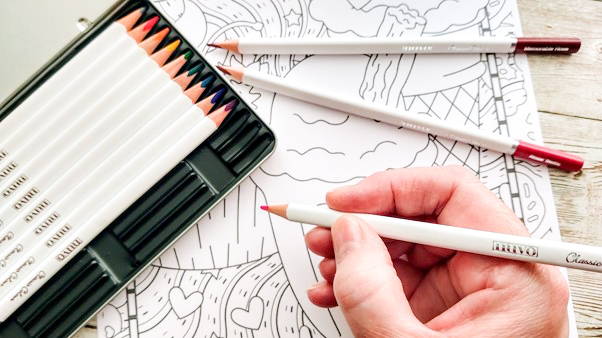 Nuvo Classic Colour Pencils contain a highly pigmented rich wax core and feature an ergonomic triangular shaped barrel for comfort while colouring.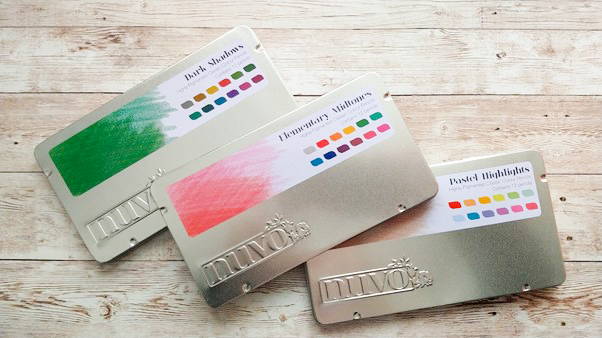 They can be used both for vibrant colouring, to add detail to alcohol marker colouring or for a subtle blended effect.
Three brand new sets have been added to the range and each set comes beautifully packages in a tin containing 12 highly pigmented pencils.
The new sets are Dark Tones, Elementary Midtones and Pastel Highlights and these complement the existing Brilliantly Vibrant and Hair & Skin Tones meaning that there are now 60 fabulous colours in total!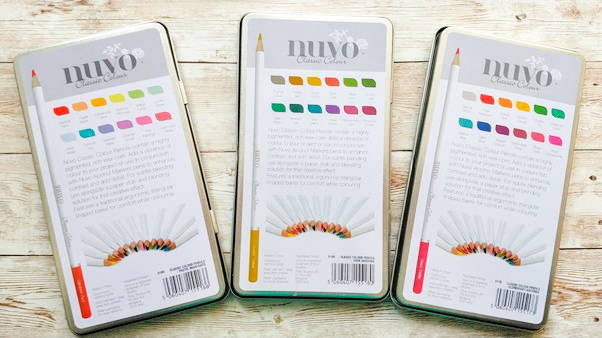 You'll see the colours on the front of the tin and they are listed on the back of the tins with their names.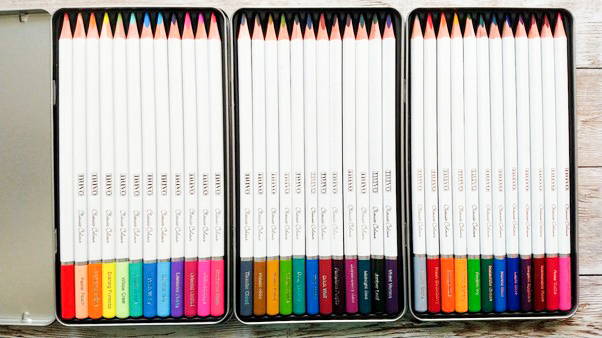 When you lay out your pencils to start colouring, each tin fits into the lid of the next tin to keep them all compact and within reach.
Although there are 12 pencils in each tin, you can mix and match the pencils with any pencils from another tin.
Tonic have some beautiful colouring pages which you can download to use with the colouring pencils.
In the section below I'll show you some of the ways I like to use the pencils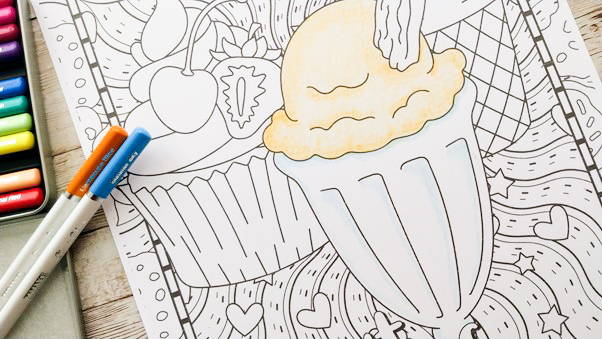 Used with a light hand, you can create a beautiful subtle blended effect.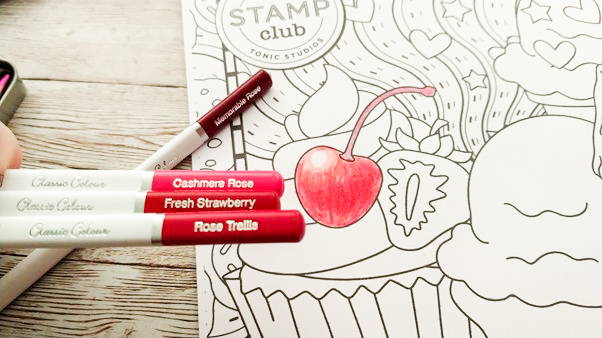 You'll get a smooth finish if you blend the colours together using Baby Oil and a Paper Stump.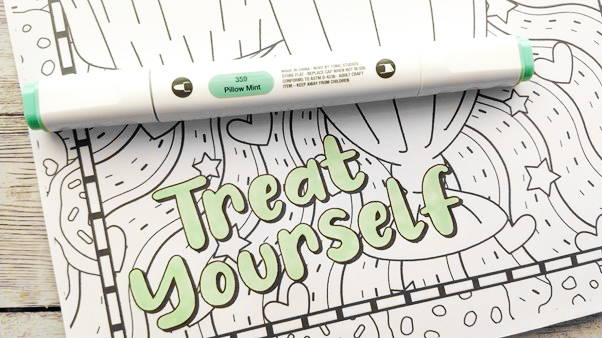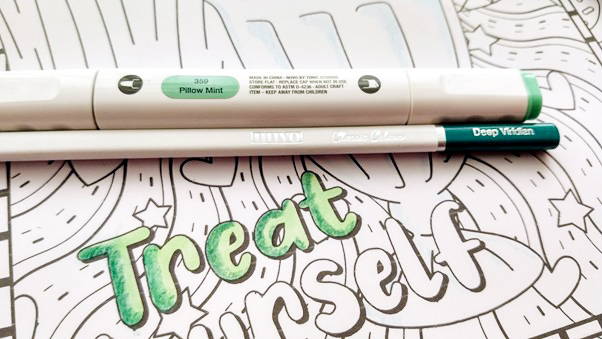 The pencils can add detail to a piece which has already been coloured with alcohol markers.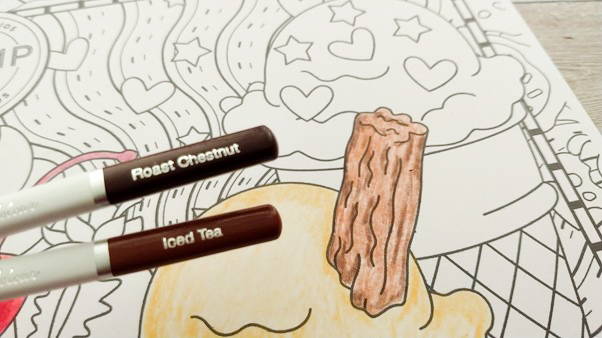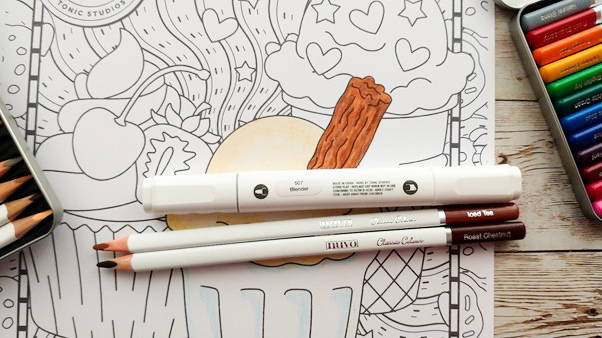 You can achieve a beautifully blended effect by smoothing the colours together with the alcohol based Nuvo Blender Pen.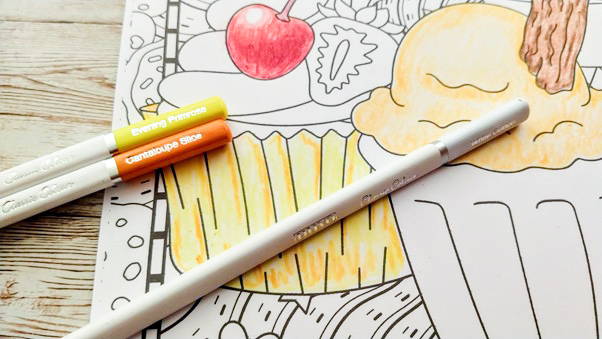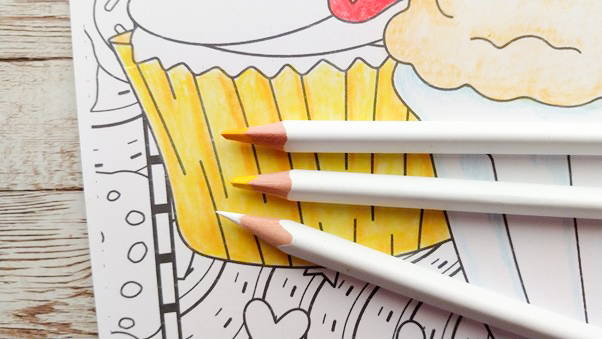 Using the white pencil to blend gives a paler, more chalky finished result.
The white pencil is in the Brilliantly Vibrant set.
Check out our Colouring Pencils range