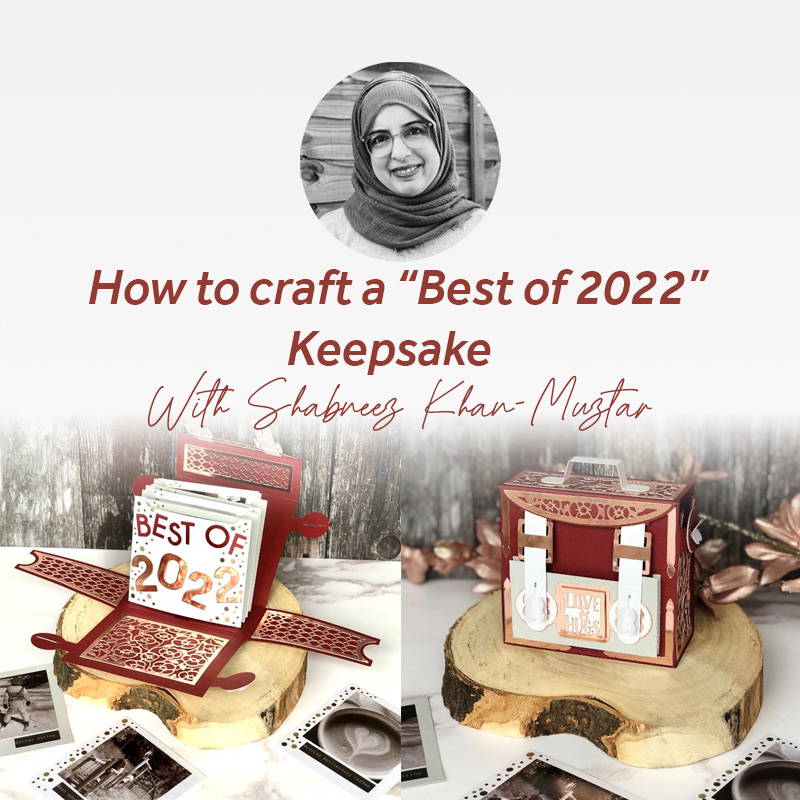 I've always thought photos are such a wonderful way to share memories with loved ones. When I made this gift I trawled through all the photos on my phone and printed out the ones which meant the most to me for each month. In this way I ended up with the best of 2022 in photos – perfect for a keepsake!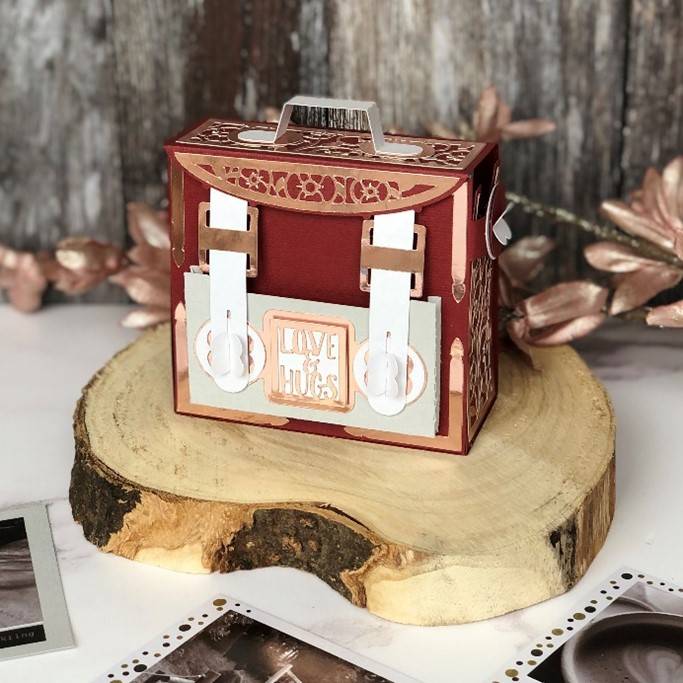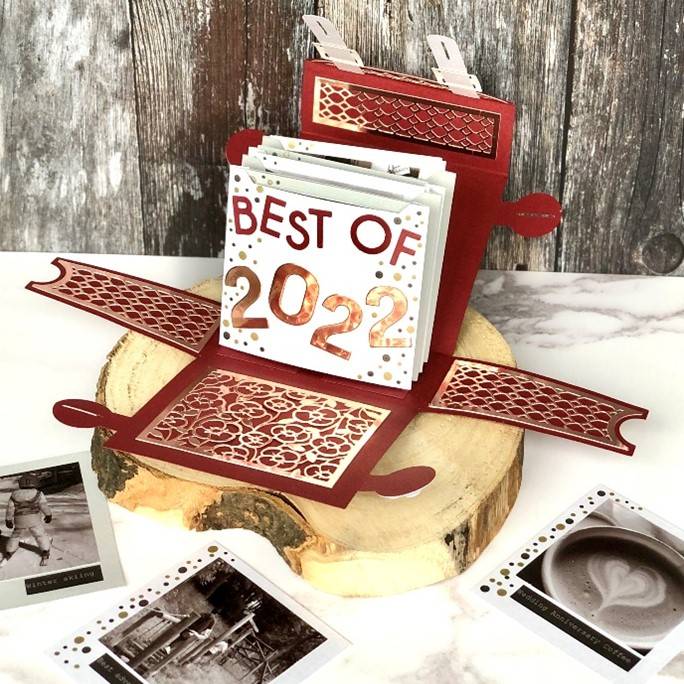 - Nuvo Dual Tip Markers Metallic - 140n
- Rose Platinum Mirror Card - 9441E
- Maroon Red Classic Card - 9077e
- Misty Grey Classic Card - 9017E
- Pearl White Pearlescent Card - 9497E
- Memory Book Satchel Digi File - 3525SVG OR Memory Book Satchel Die Set 3525E
- Cricut (or any electronic die cutting machine)
- Nuvo Deluxe Adhesive – 200n
- Photo paper
- Printer
Once you download the satchel SVG from the adventuresconsidered website you will also get a step by step instruction sheet and I used that together with this adventuresconsidered video to construct my satchel.
I used:
- Maroon Red card for the base of my satchel and for the spine.
- Misty Grey card for 2 internal binder pockets and the outer pocket.
- Pearl White Pearlescent card for the remaining 2 internal binder pockets, satchel straps, handle and butterfly clasps.
- Rose Platinum Mirror card for all the elemental panels and satchel buckles.
Once your satchel and pockets are constructed and decorated you can make the faux polaroid inserts for the pockets.
To make the photo inserts
To make 12 inserts (one for each month of the year) cut 6 grey pieces of card and 6 white pieces of card to 9cm x 9.5cm.
Choose your photos and print them to 7cm x 7cm.
Adhere the photos 1cm from the top of the card with glue. Print and cut your wording and stick under your photo.
On the right hand side of your inserts dab the Black Pearl marker in an ad hoc fashion making big and small dots. Do the same with the Platinum Gold marker.
Place the pockets in your satchel – starting with the grey at the back, then white, then grey and finishing with white at the front. For the front pocket, die cut 'BEST OF' from Maroon Red card and '2022' from Rose Gold Mirror Card and stick on the front. Dab dots with the Black Pearl and Platinum Gold markers on either side.
Place 3 photos in each pocket.