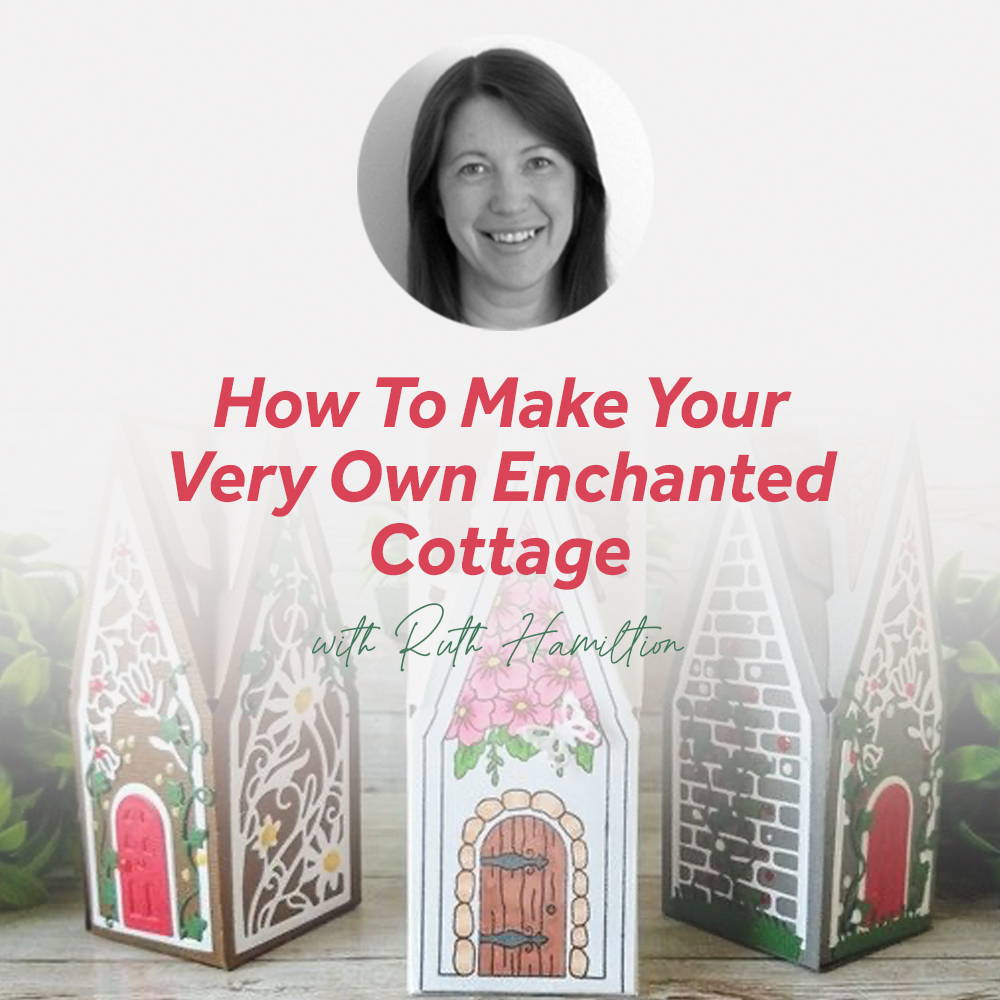 Isn't this little cottage just the cutest! You can make this and some other variations with the Enchanted Cottage Showcase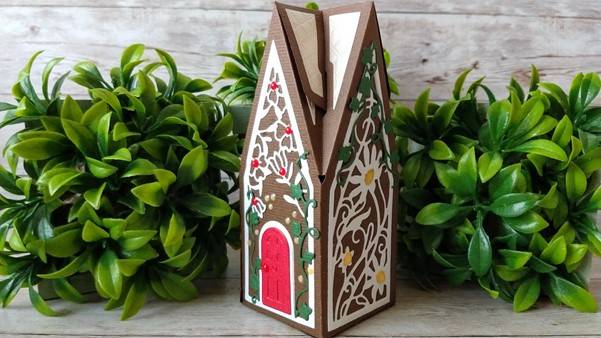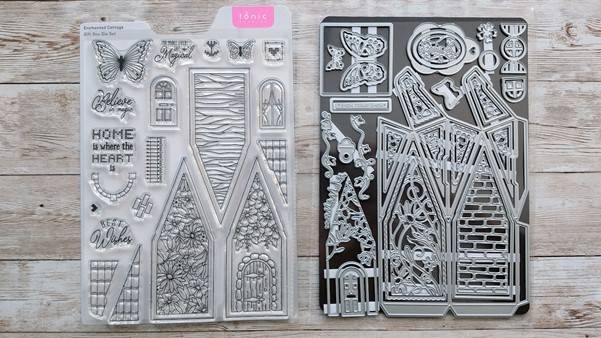 Along with the Showcase, you will also need the following Tonic products
- Craft Perfect Card, Bright White 300gsm
- Craft Perfect Texture Weave Card, Chocolate Brown, Chilli Red, Avocado Green
- Craft Perfect Champagne Harlequin Speciality Card
- Nuvo Deluxe Adhesive
- Crystal Drops, Red Berry and Sugared Almond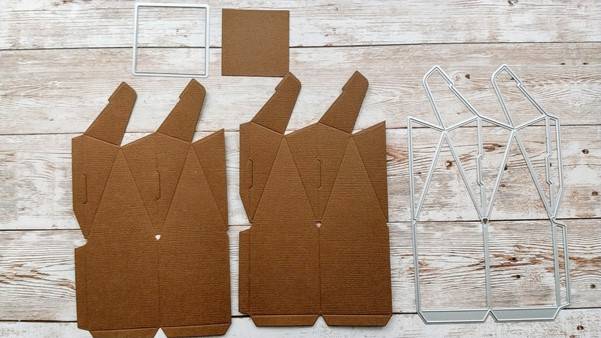 Die cut 2 of the main pieces and 1 square from chocolate brown card.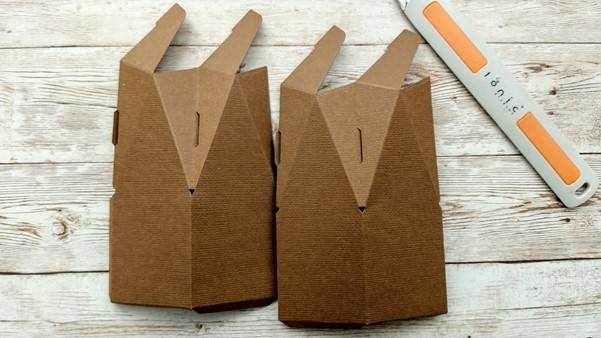 Burnish all the score lines.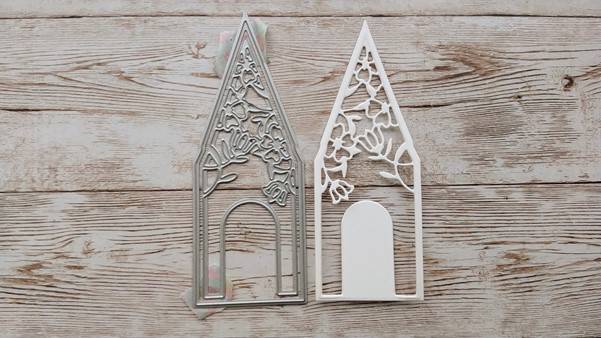 Use the 2 dies shown together to die cut the door panel.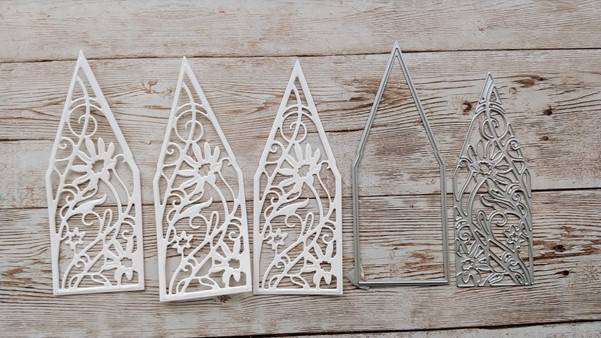 To make a nice strong base, add a second pentagon inside as shown.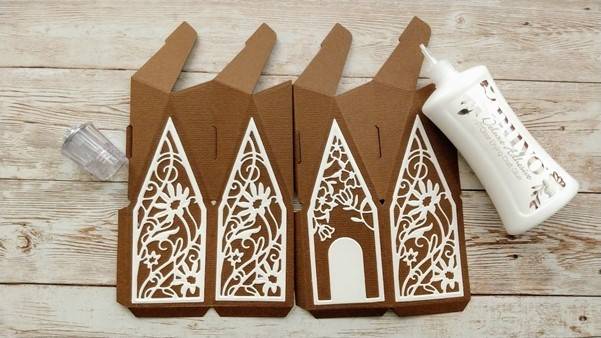 Glue the panels onto the brown die cuts.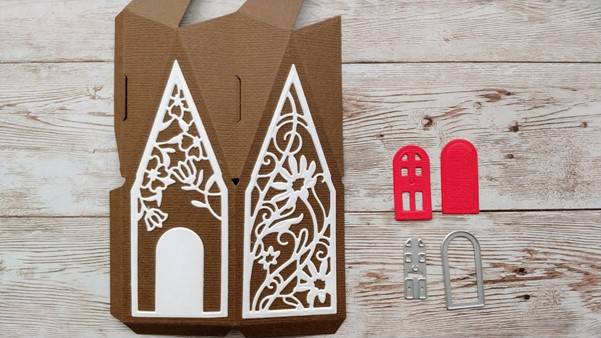 Die cut a red door using both dies shown together for the detail and the outline die for the backing plate. Glue together.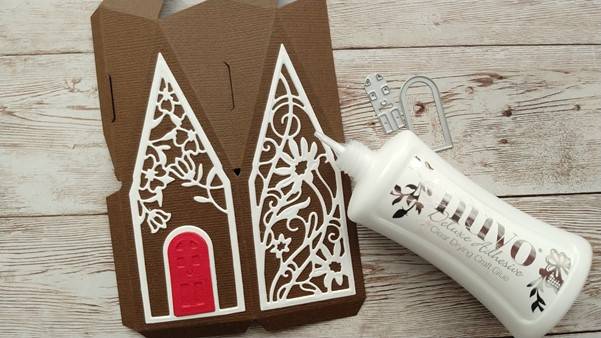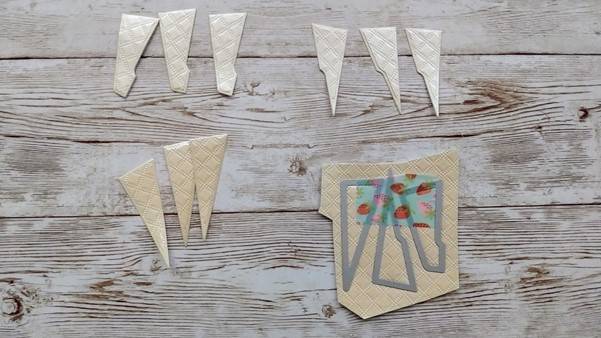 Die cut the 3 dies shown 4 times from Champagne Harlequin card.
Glue the two panels together by the side tabs and glue the pieces onto the roof parts.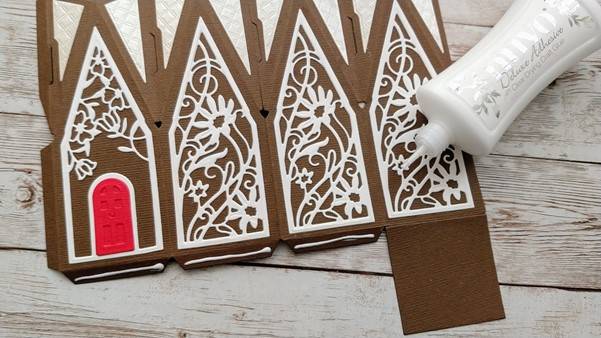 Glue the tabs along the bottom onto the little square die cut.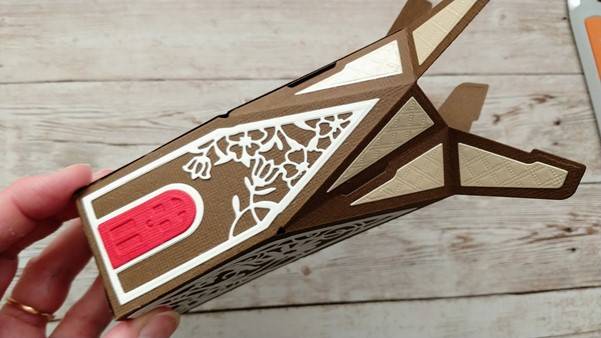 Glue the remaining side together.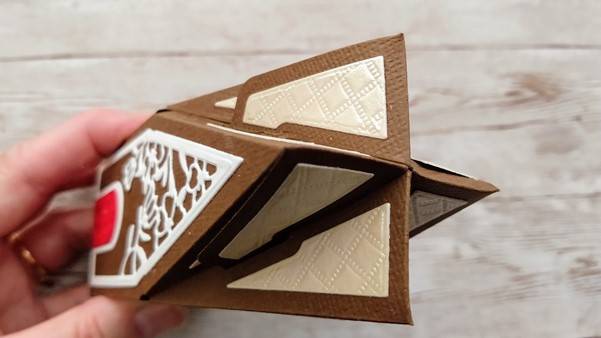 Fold the tabs over and slip the little protruding parts into the slits.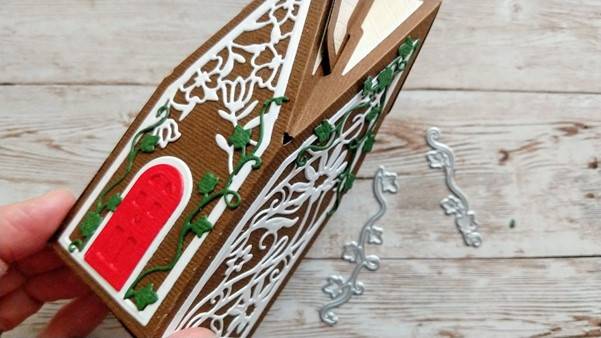 Die cut several pieces of ivy from green card and glue to the cottage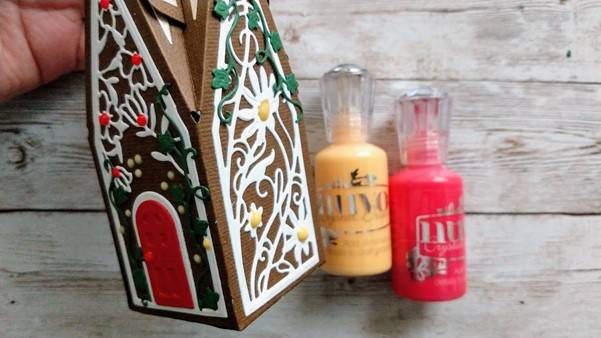 Add Crystal Drops to the flowers.
You can see how to make 2 other little cottages on my YouTube channel here -