Welcome to the Tonic Project Pack tutorial for the Dream in Colour Ink Blended Card by Dawny Phillips. Available this weekend, you'll find bundles available on the store with everything you need to complete this project at a discounted price. We hope you enjoy the following tutorial!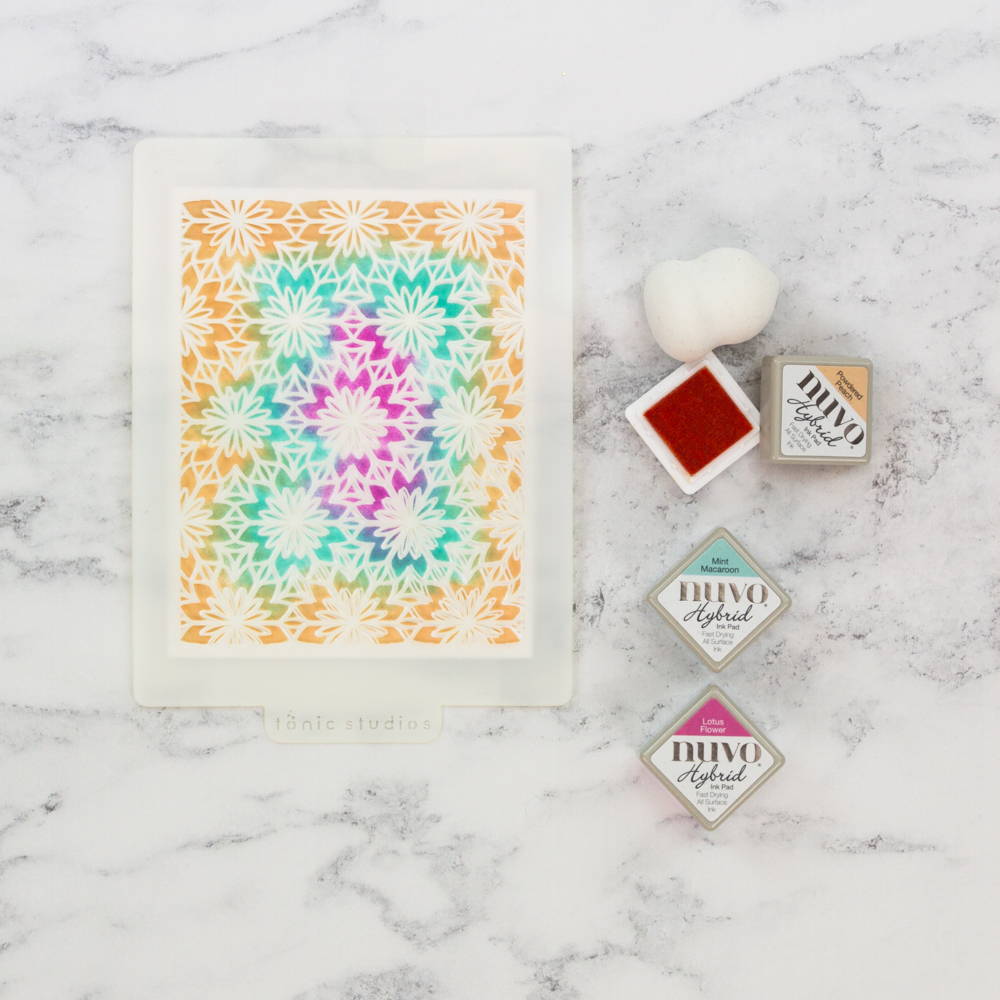 Prepare your Inked Background. Tape your Petal Pattern stencil to your watercolour card, using blending sponges, start at the centre of the design we used Lotus Flower first followed by Mint Macaroon and finally Powdered Peach at the outer edge of the design. Trim this down, so it has an even border.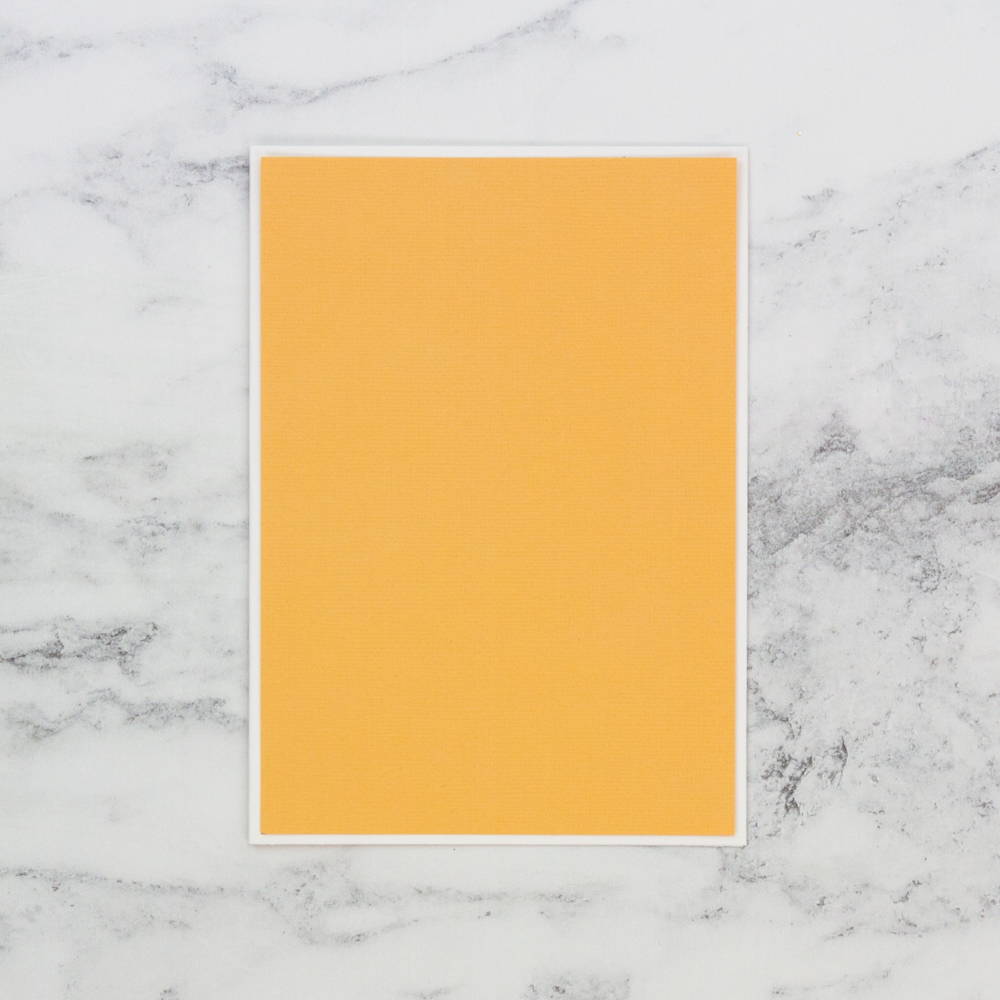 Take your 5" x 7" Card Blank and Cut a 4 ¾ " x 6 ¾ " Apricot Orange layer and glue this to your card front.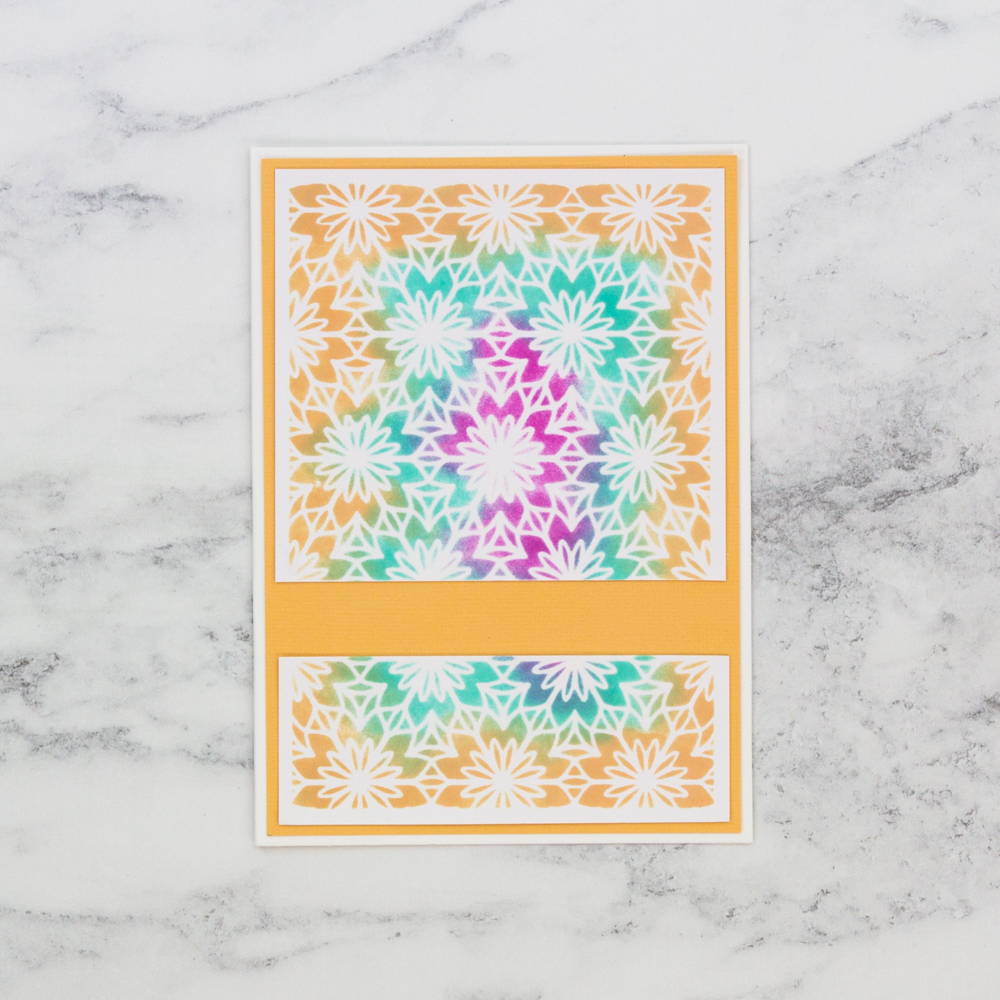 To make your inked panel fit the card front cut it at around 1/3 of the way up from the bottom and glue the two pieces onto the prepared card front, lining them up to leave an equal border top and bottom which will give you with a gap in between.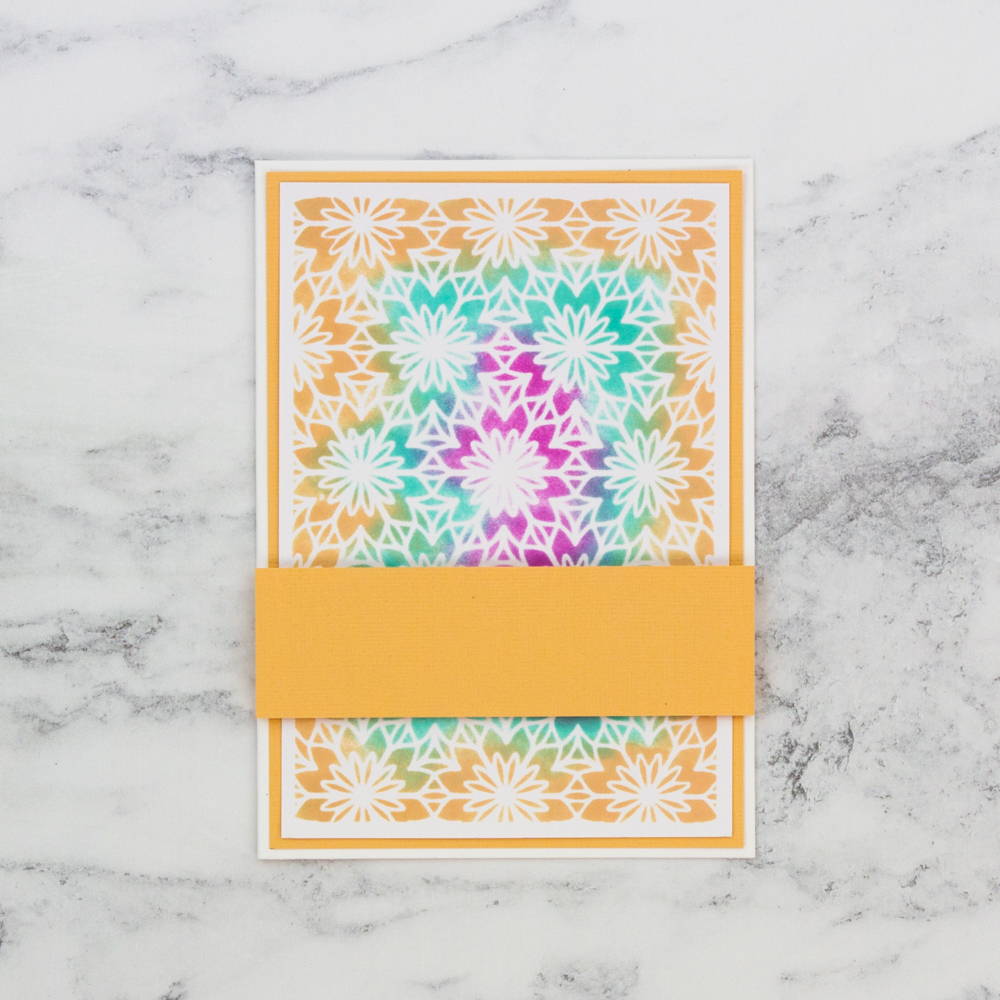 Cut a 5" x 1 ½ " strip of Apricot Orange use 3d foam pads to adhere it to the cover the gap on the inked panel.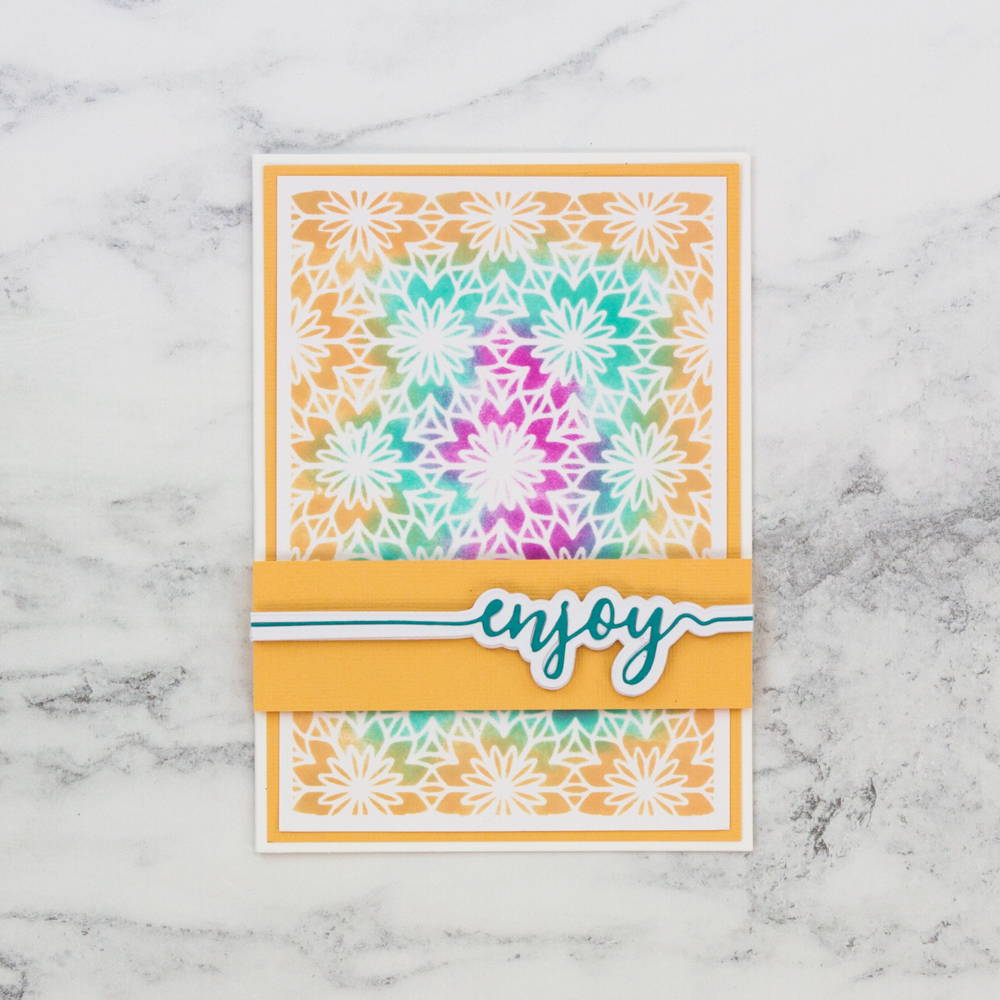 Cut your Sentiment from Ocean Blue and cut the backing panel twice from white, cut the enjoy Sentiment out of one of the backing panels. Glue these two backing panels together, in setting the ocean blue enjoy. Attach this to your card on top of the raised strip.
---