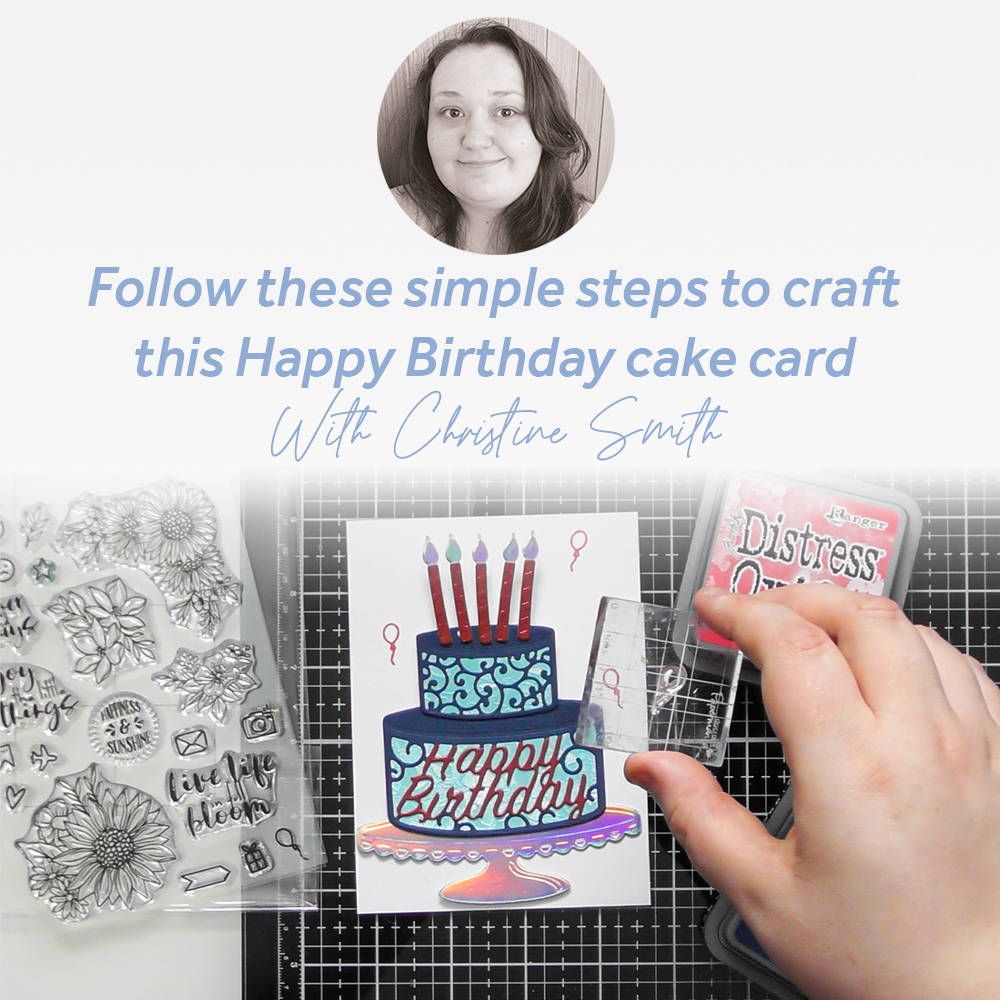 The Tea, Cocktails and Cake die sets are so versatile and can be used for a whole plethora of occasions, but I've kept it simple for this step by step, giving you a couple of tips of how to snip into your die-cuts so you can layer them to give the lit flame on the candle, or help the writing within the cake design stand out nicely.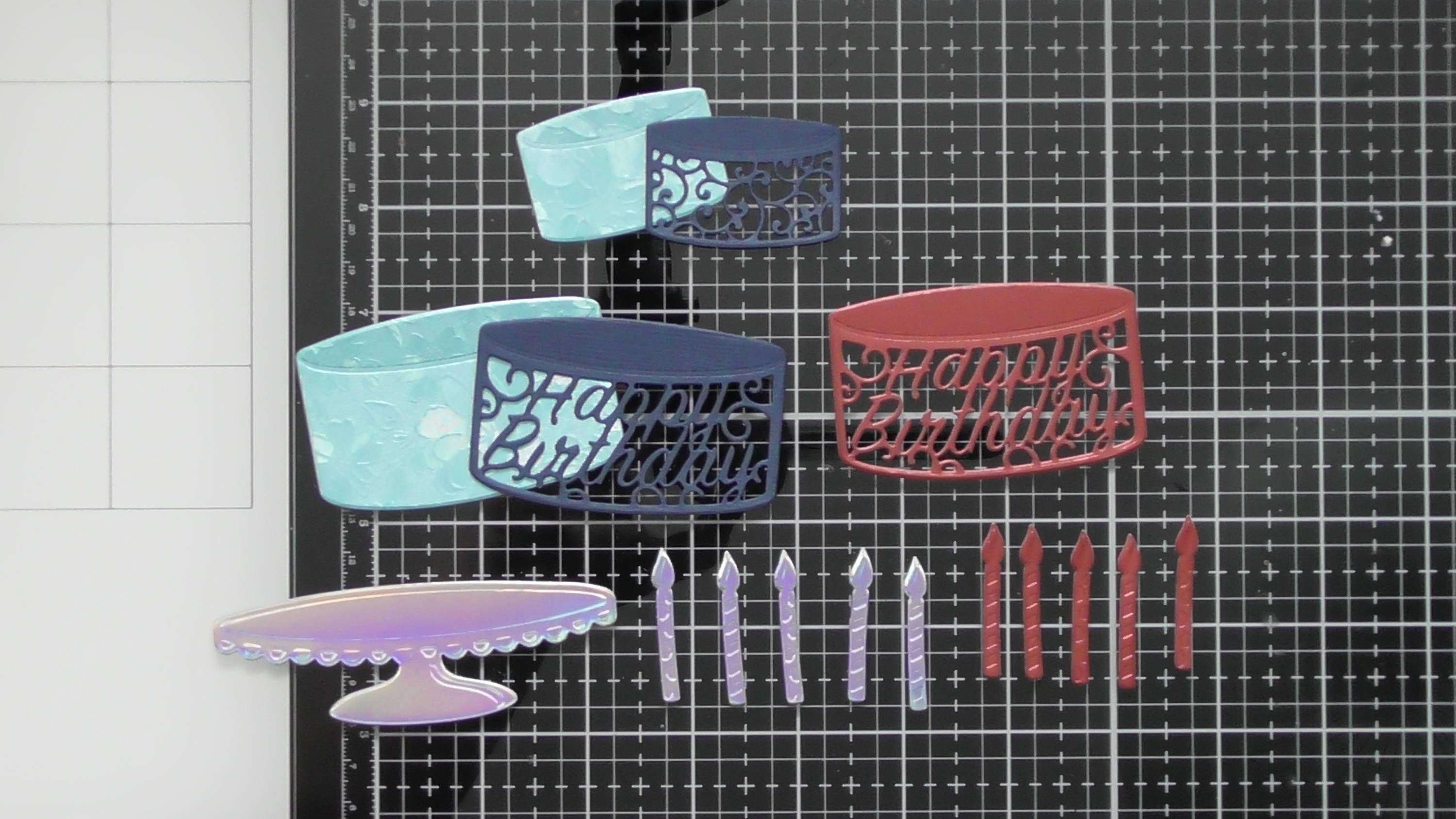 Chose the dies you want to use on your card, this'll depend on your favourite size of card, as you can add more cake layers on a larger card. Then pick a colour scheme, I've gone for Blues, Red and Holo Waves :D For this card, you'll need all the die-cuts shown above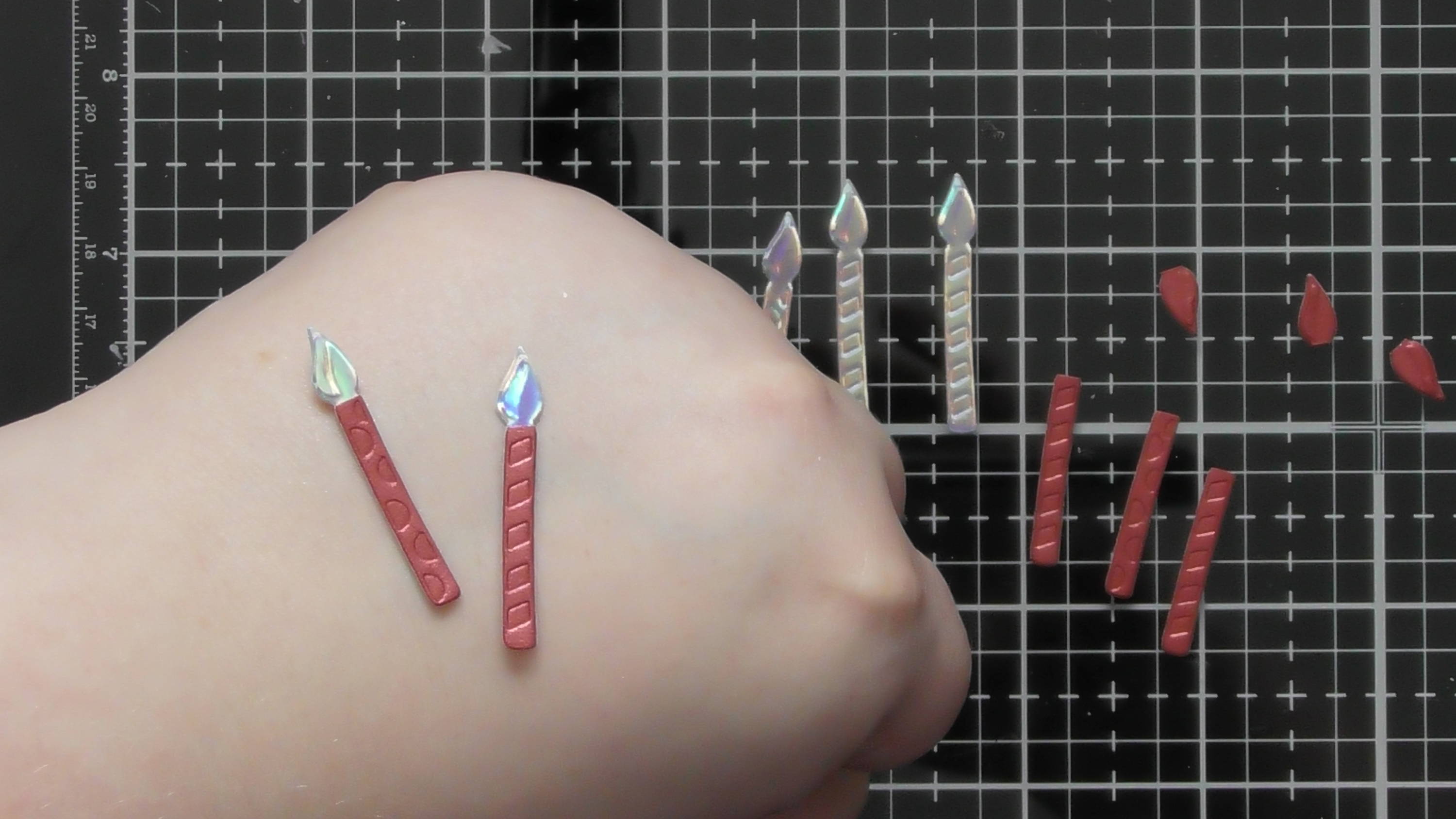 Firstly, let's add the lit flame to the candle. You can do this 2 ways, but my favourite way is to snip the red flame off, and add the red candle to the whole Holo Waves (flame coloured) die-cut, but feel free to try it the other way round too.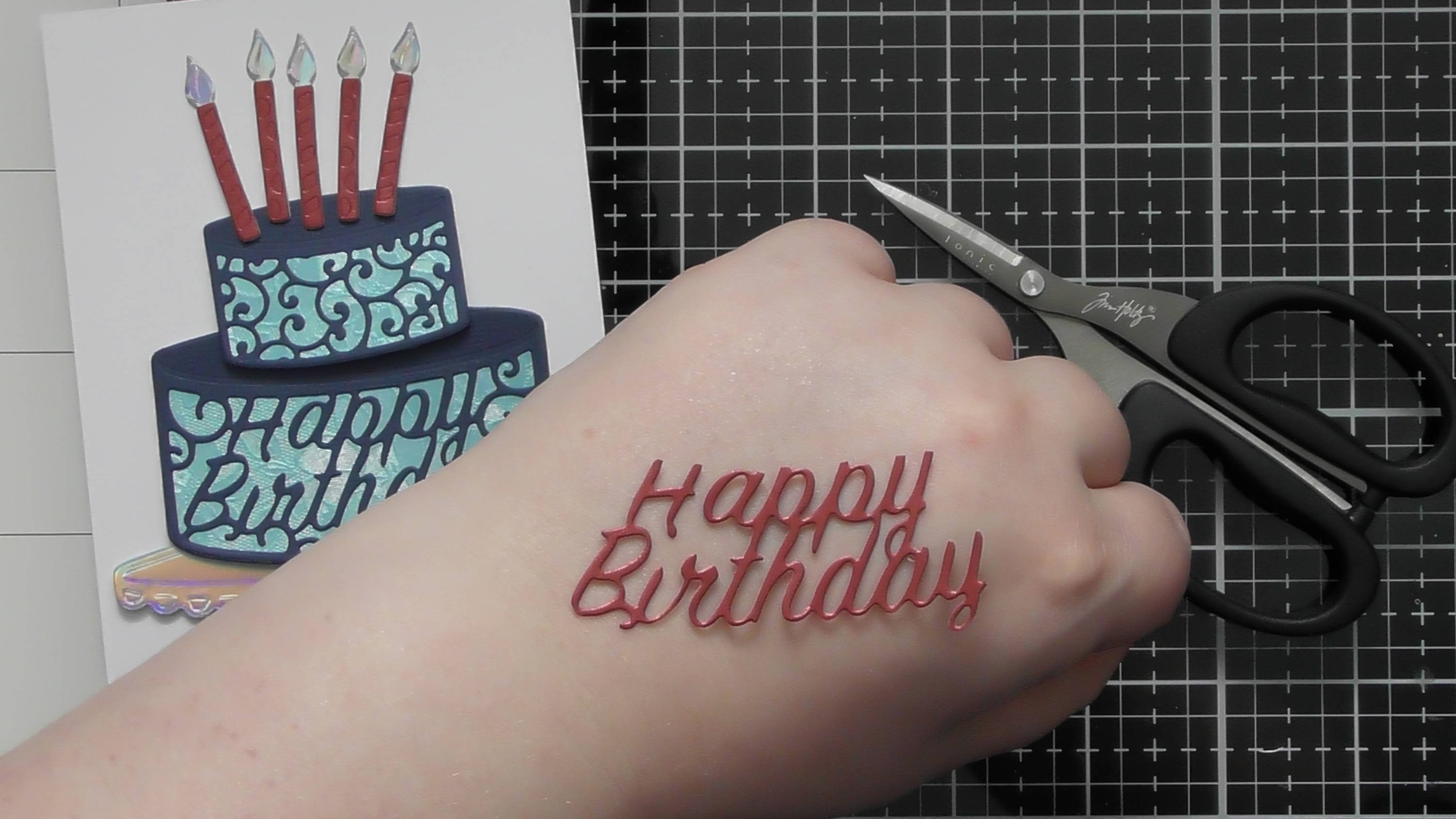 Then for the cake, we have a decent contrast between the 2 blues, but to tie the colour of the candles into the rest of the card, die-cut another large cake tier from red and snip out the happy birthday as shown.
Then we can layer up the 2 blues and the red happy birthday to give this effect :D It also kind of gives the feel that the words were written in a different colour of icing to the main cake decoration too.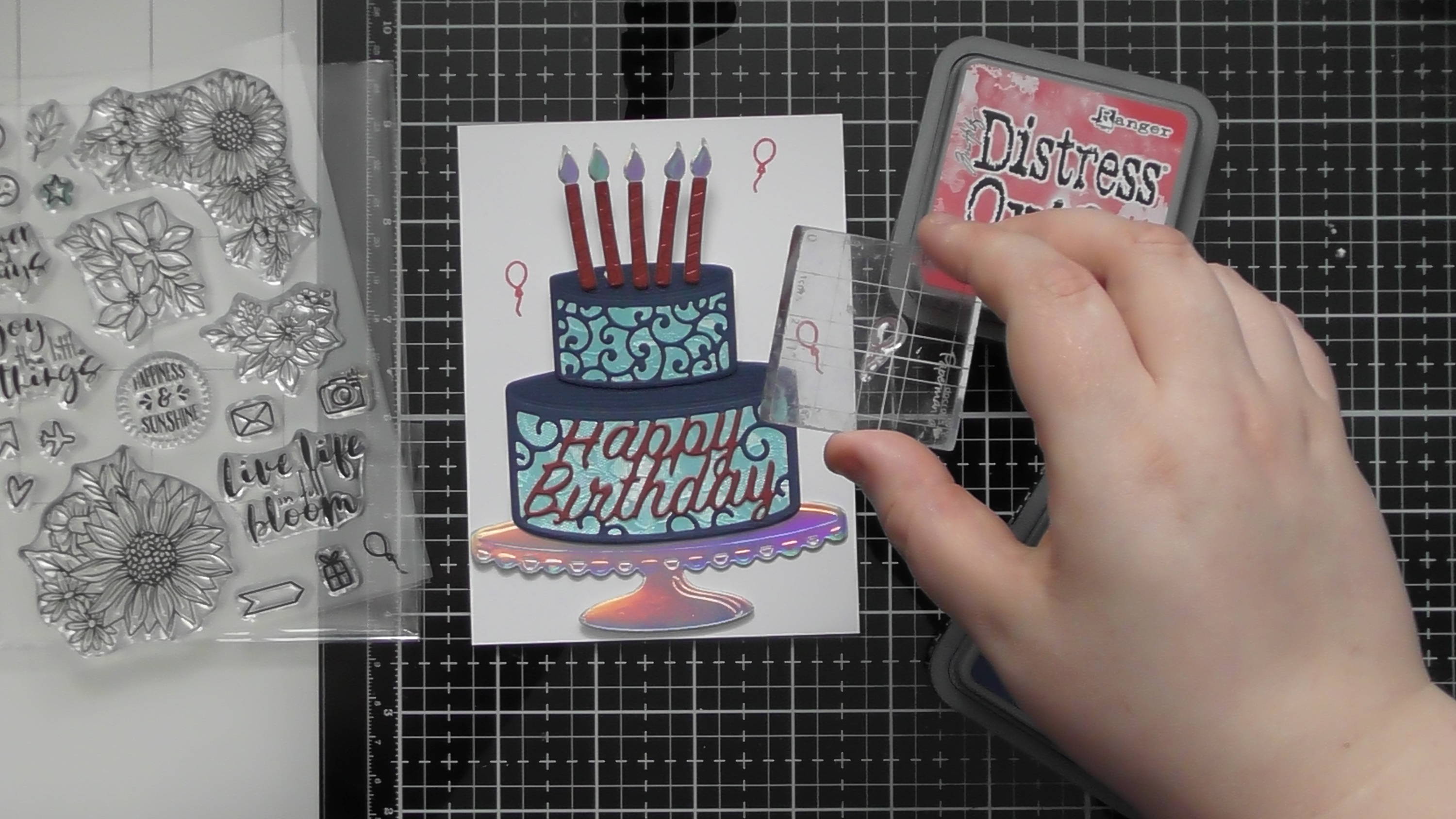 Once I layered up the 2 tiers of the cake (I chose largest and smallest) and added the stand and candles, I felt like it needed a simple background, so I grabbed the stamp set from Issue 2 of the Official Tonic Magazine along with 2 Distress Oxides that matched my card colours.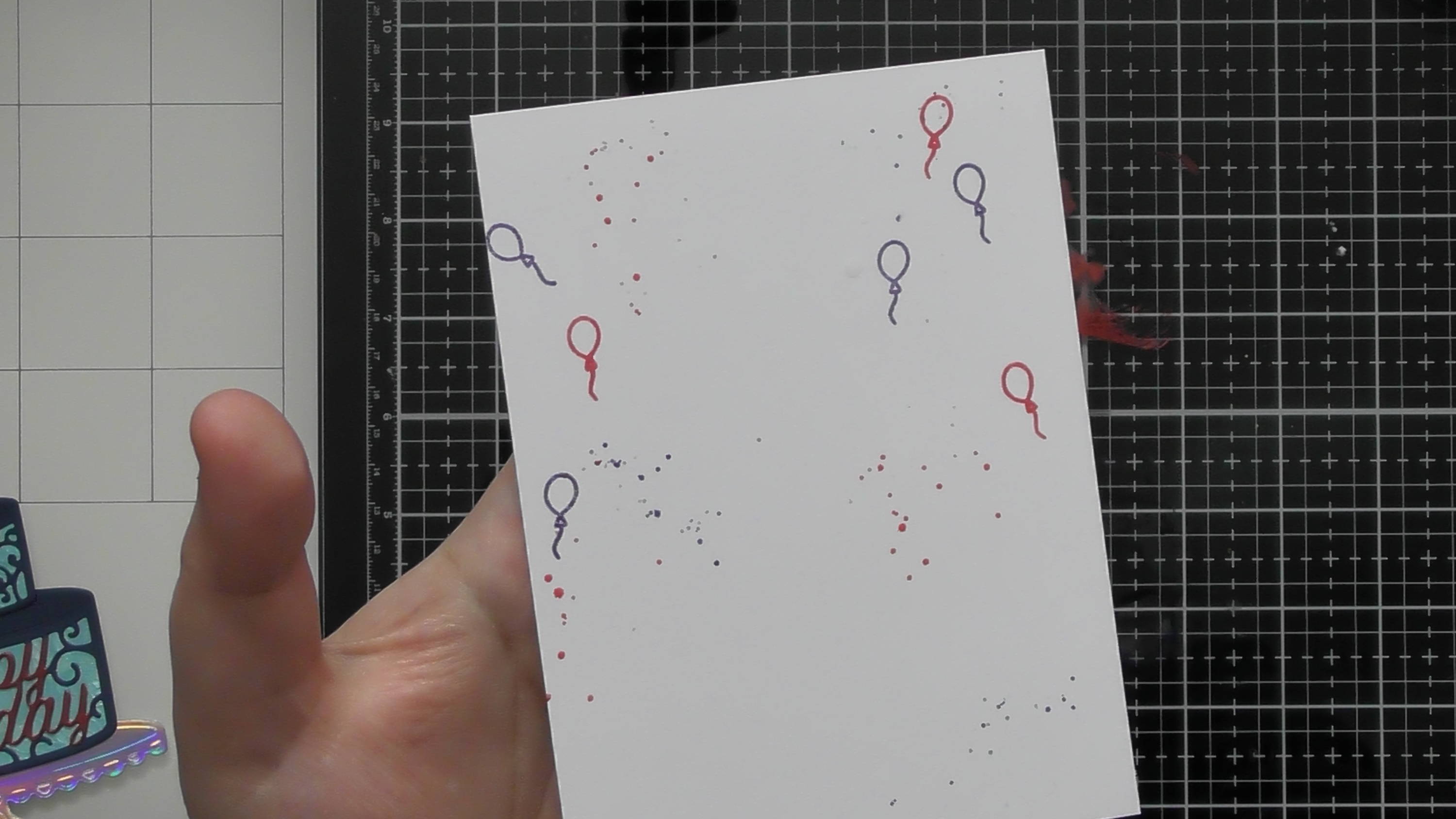 I then stamped a few of the tiny balloons in the red and blue around where the cake will sit, and of course I had to add some ink splattering in both colours too, just water down a little ink and use a fine paint brush to add the splatter.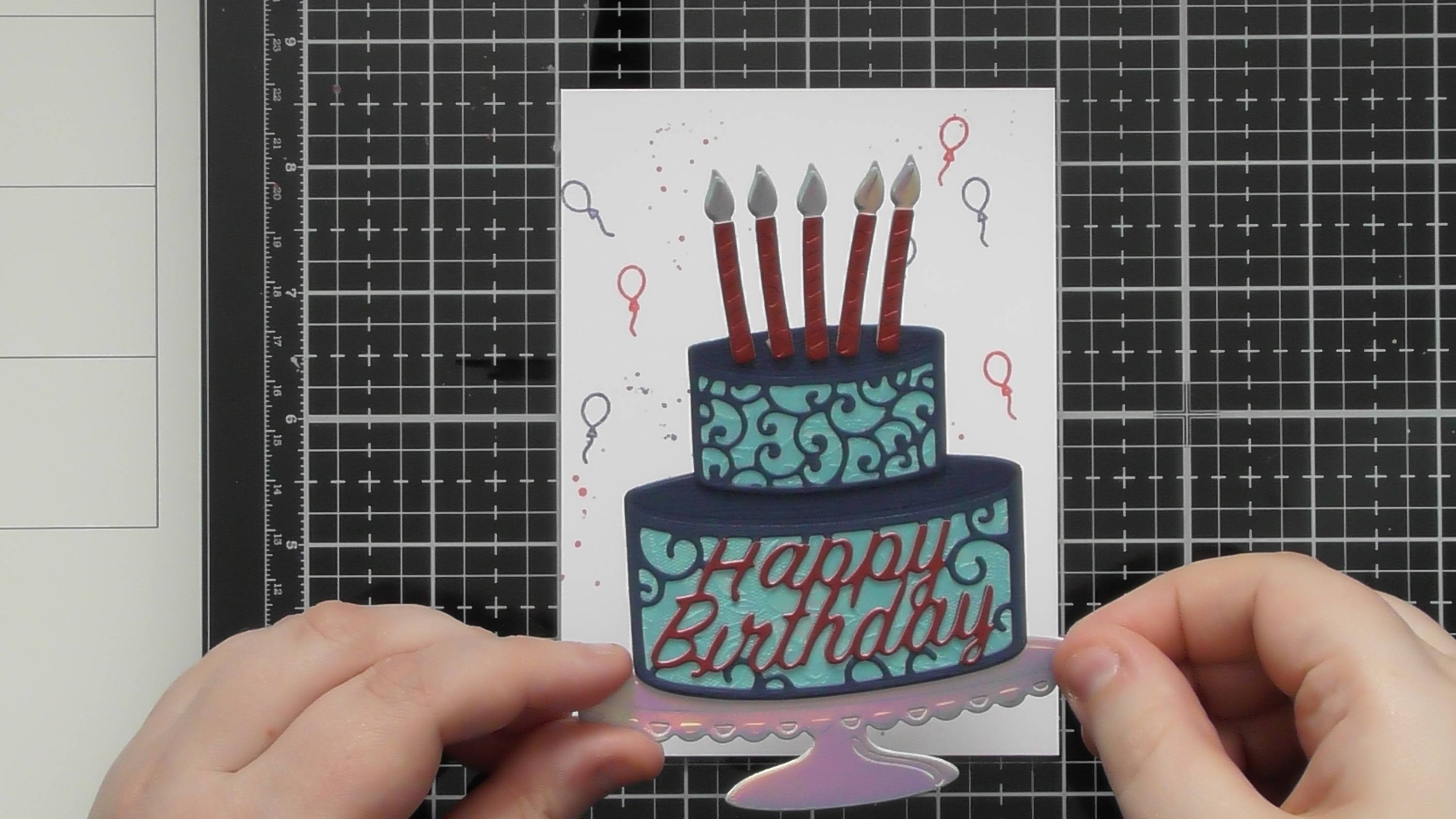 Once the background was dry, I added my completed cake, and I added it on foam tape to give a little dimension.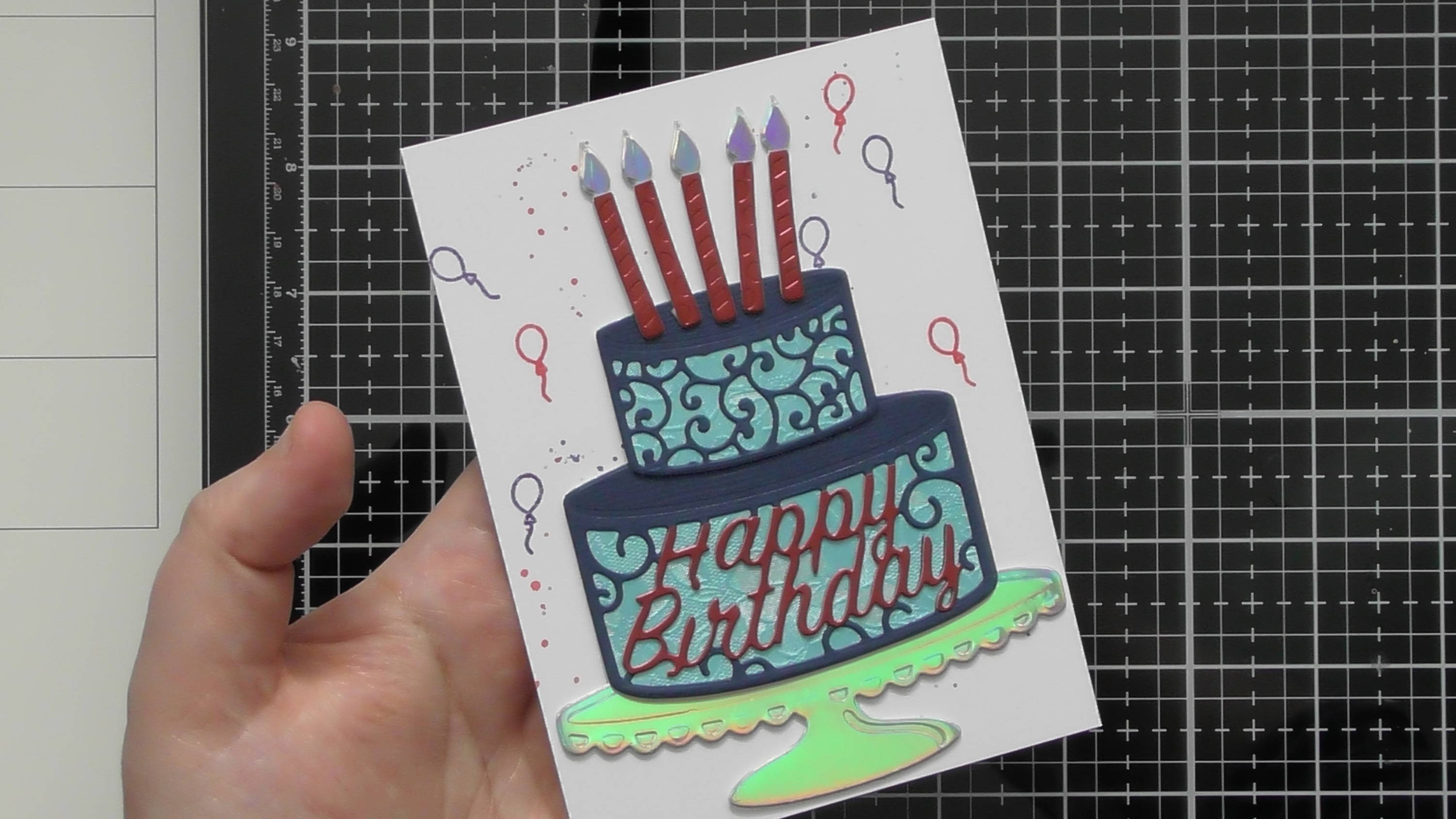 And there you have your finished card, just simply add your panel to your card blank. Panel size is 10 x 13 cm and card blank is 10.5 cm x 13.5 cm.
Hope you liked this quick and simple card!
Christine xxx