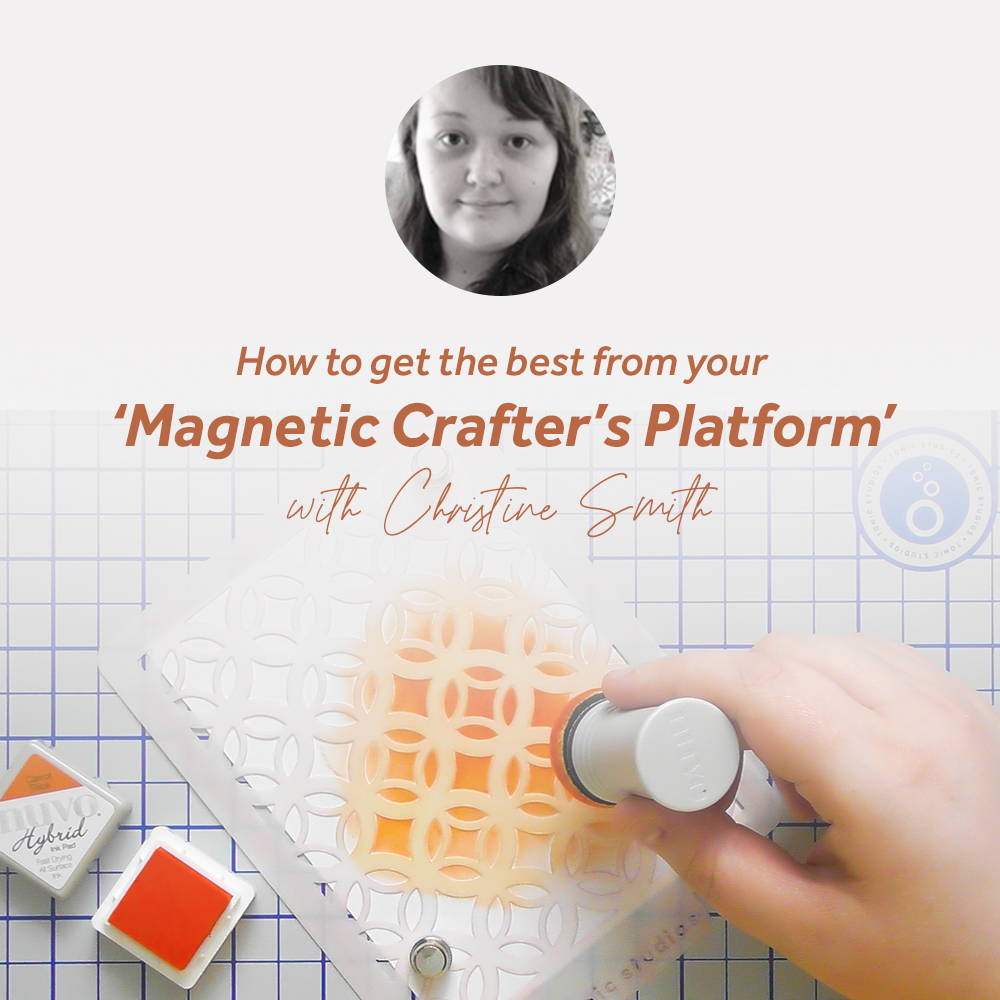 The brand new magnetic Crafter's Platform from adventuresconsidered is a great tool for any crafter :D Below are a few ways that I've been using it either just with the 2 (very strong) magnets provided, or with an extra set of magnets too to really hold my project in place :D I've also done one of my Up Close videos giving you an in-depth look at the platform too, over on my CRaFTi PoTeNTiAl channel :D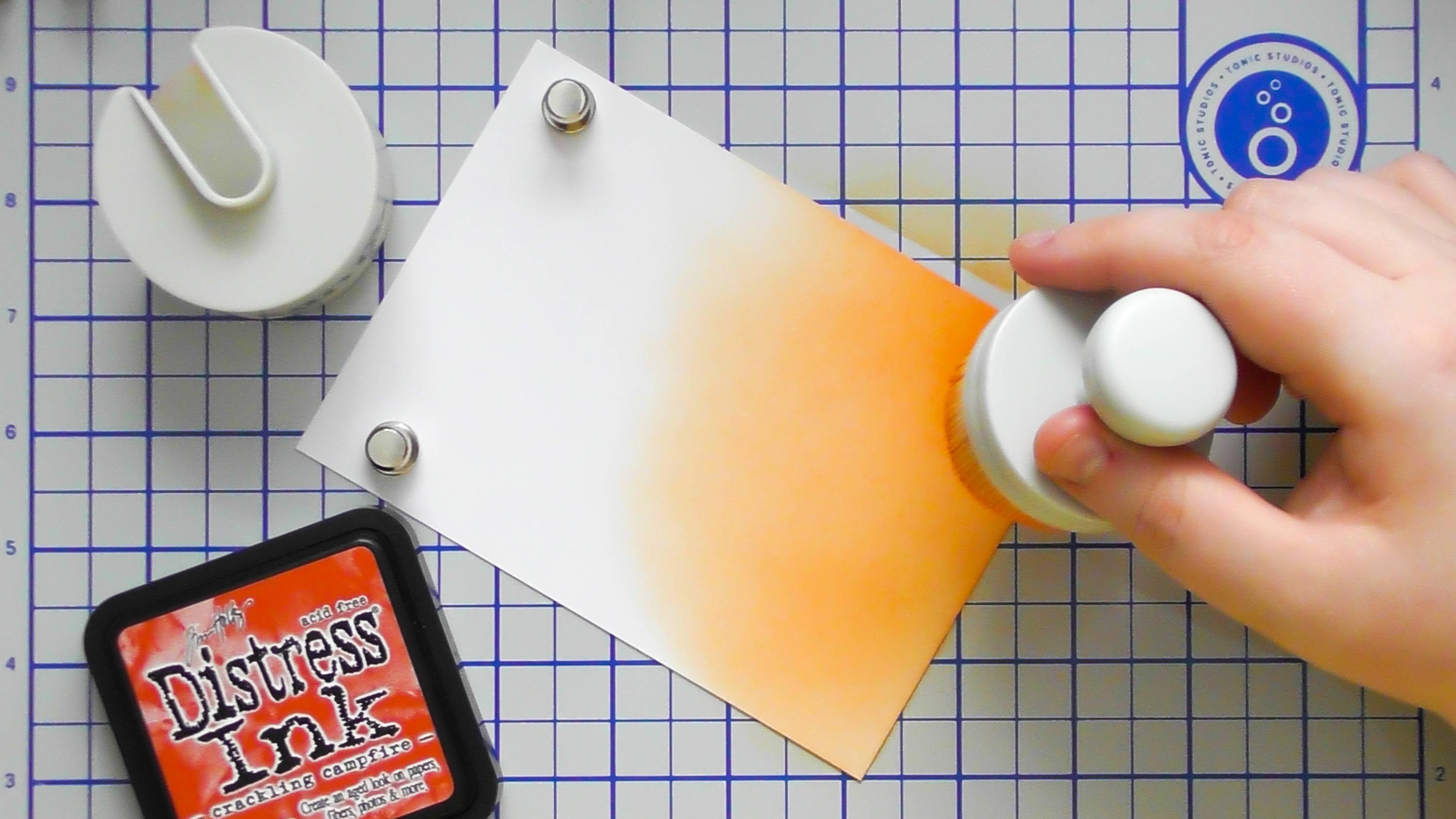 Perfect for ink blending a panel of card, place the card at whatever angle you would usually have your card when ink blending, but use the magnets in place of your other hand to hold the card in place.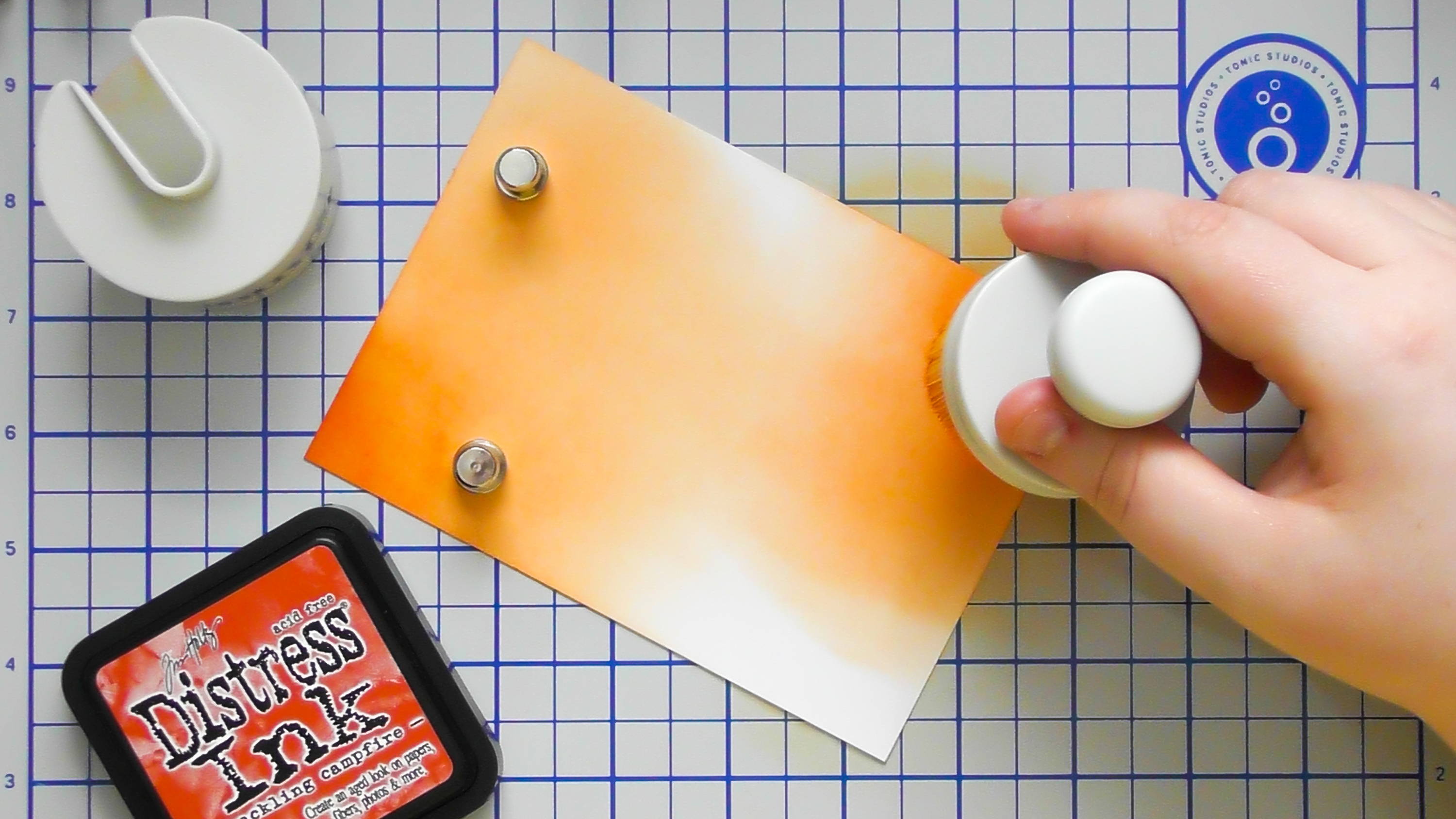 Then when you come to blending the other side of the card, the magnets will prevent any fingerprints on the area you've already inked! I've just used one colour for the demos but imagine how easy a rainbow background would be if you didn't have to keep correcting areas that have fingerprints where you were holding the card steady.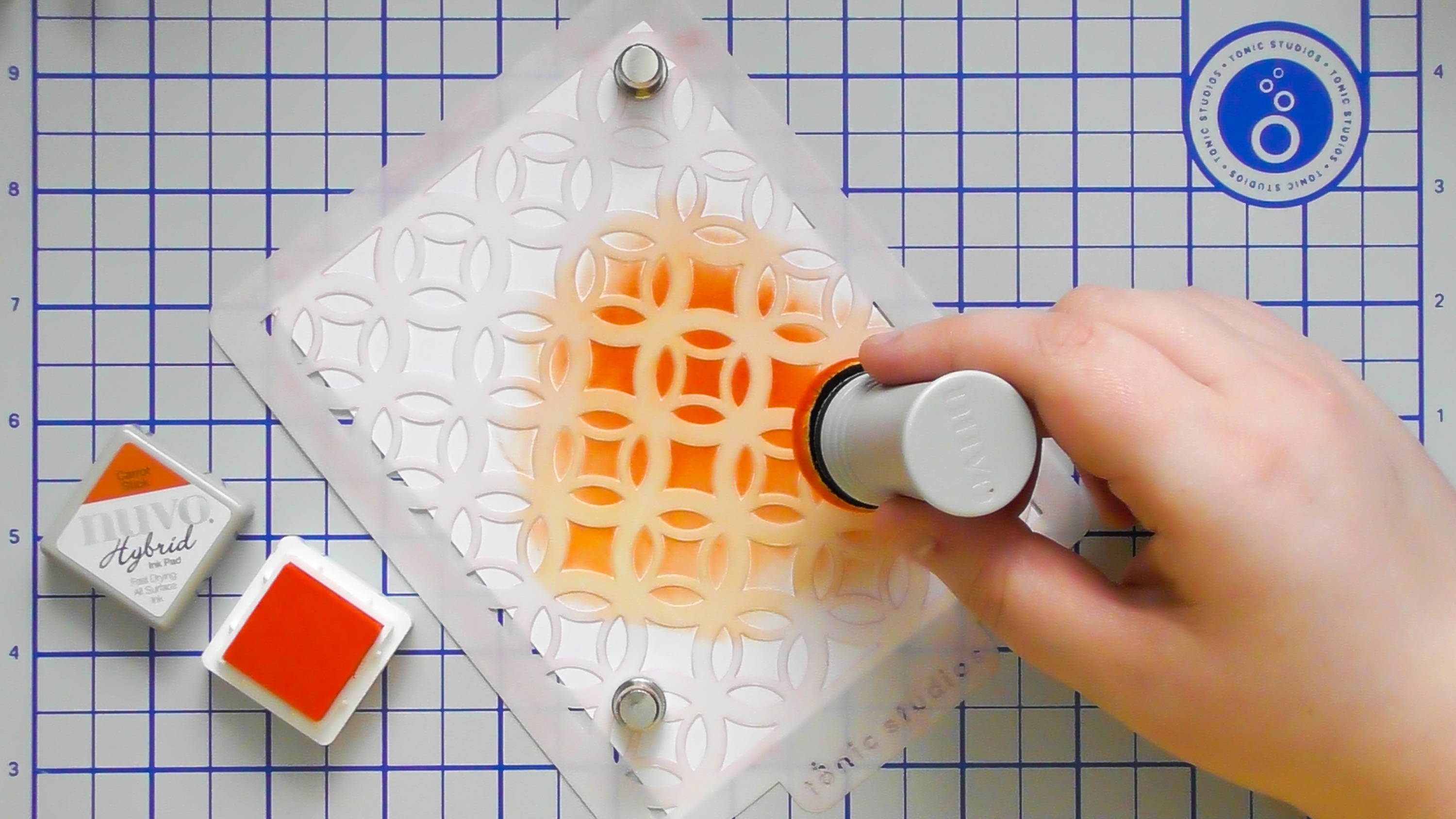 Ink blending through a stencil is also a doddle when you don't have to apply pressure with your non-dominant hand to hold the stencil in place. Whether you like to use Blending Daubers or…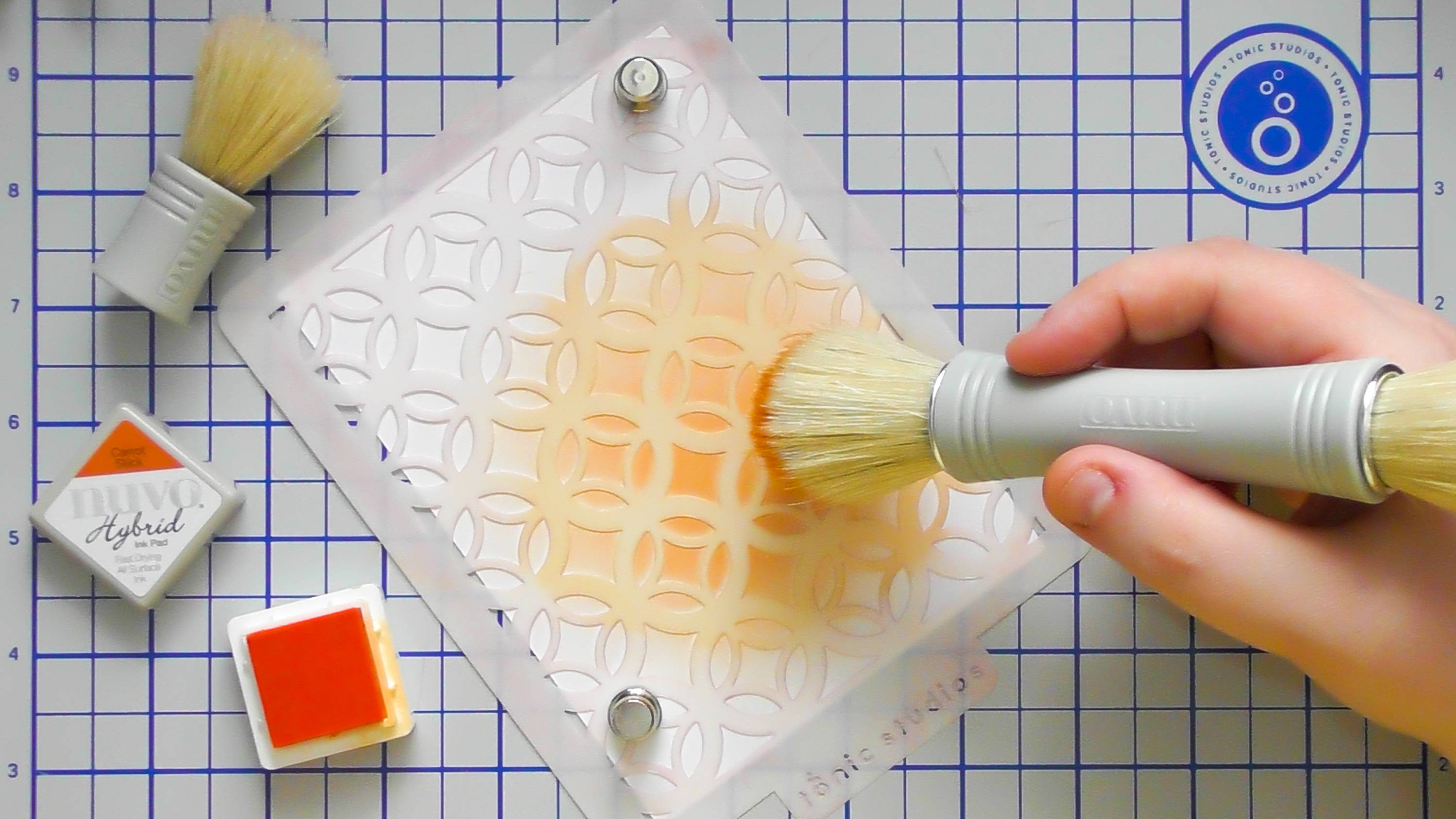 …using an ink blending brush, you can now ink blend one-handed, using either just the 2 magnets provided or using extra magnets to completely secure your project.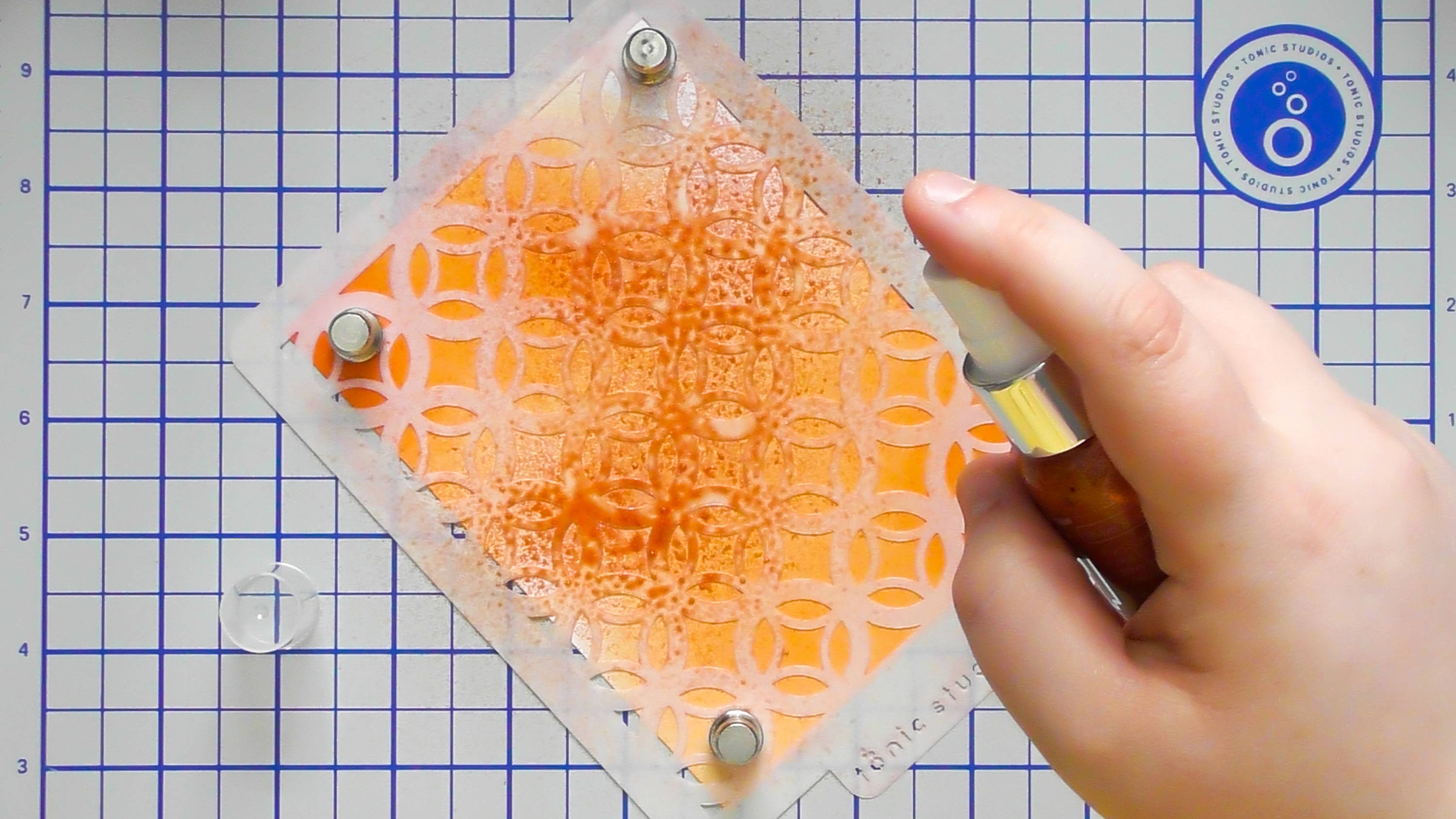 Ink sprays, who hates getting Sparkle Sprays or Mica Mists all over your hands while crafting, you can easily use the magnets to hold your stencil in place. That way, you can keep your other hand clean :D And you can easily wipe the ink off of your magnets with a piece of kitchen roll :D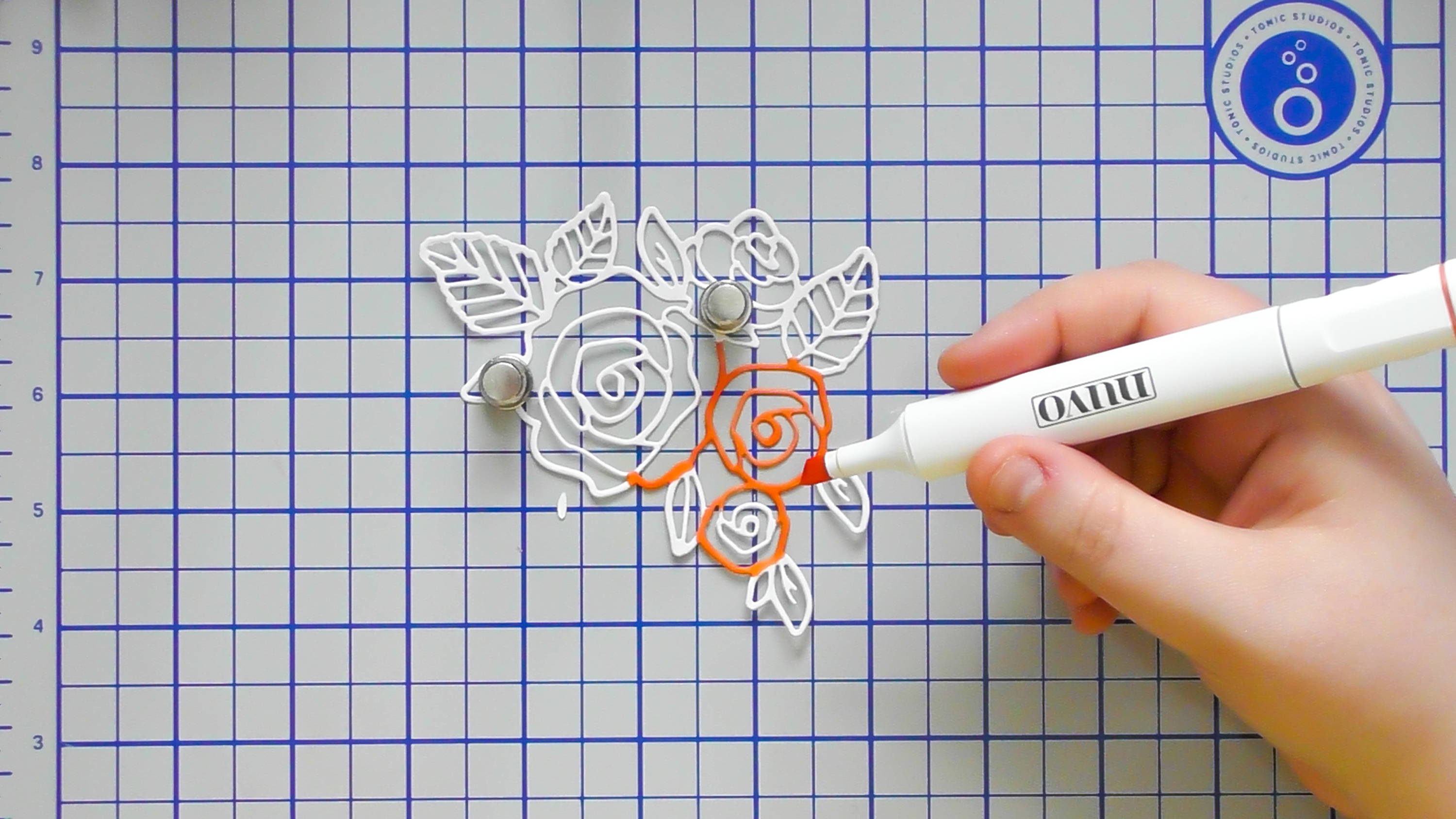 Do you like to colour your die-cuts with alcohol pens? I definitely do :D Now you can easily hold them in place with the magnets as you colour, rather than chasing them around your desk getting pen everywhere lol.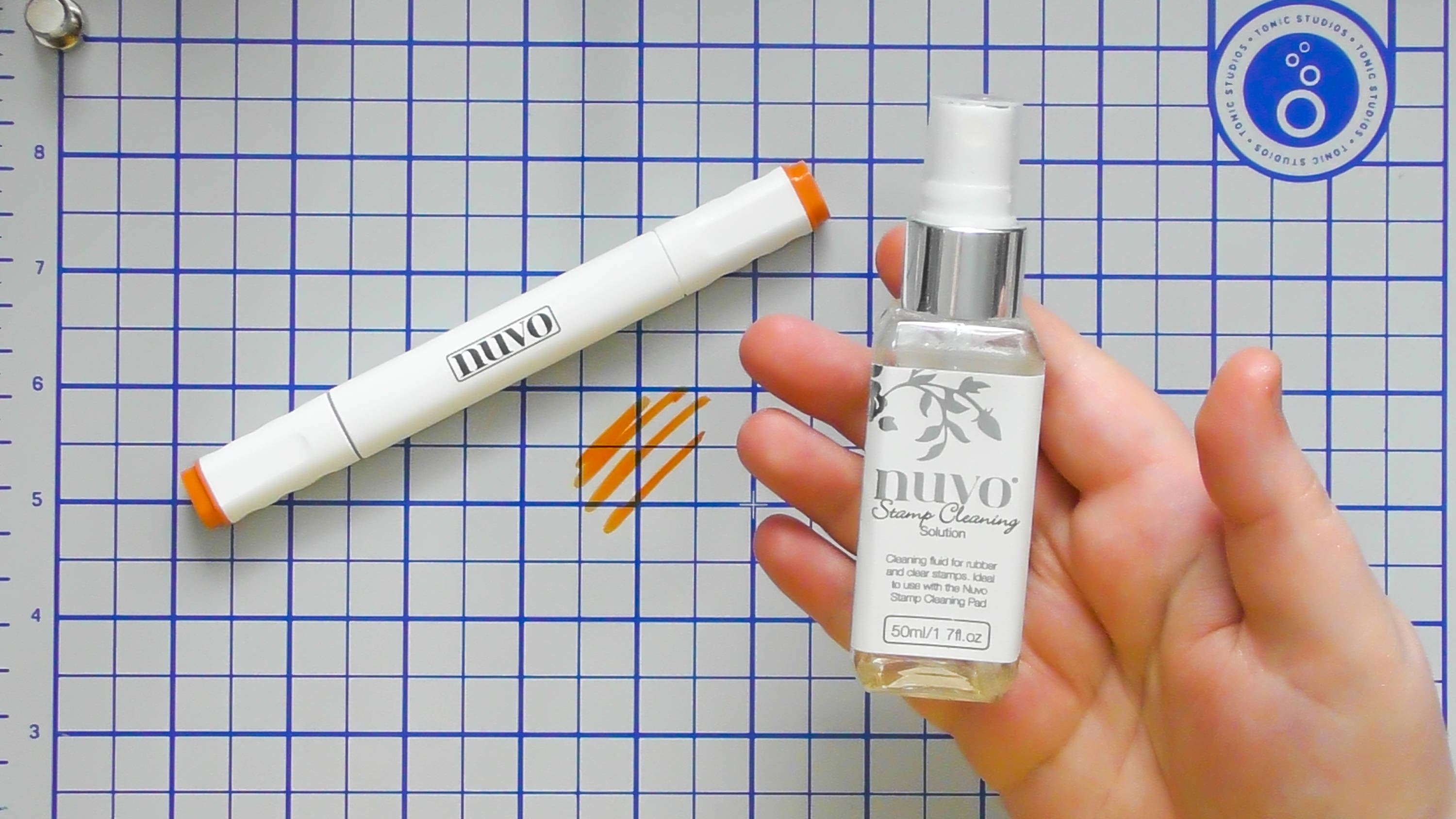 … but how do you clean up the alcohol pen? Nuvo Cleaning Solution :D Depending on the colour of pen you've used, you might see a slight shadow of colour left on your mat, but it'll get the majority off and won't affect the grid markings on your platform :D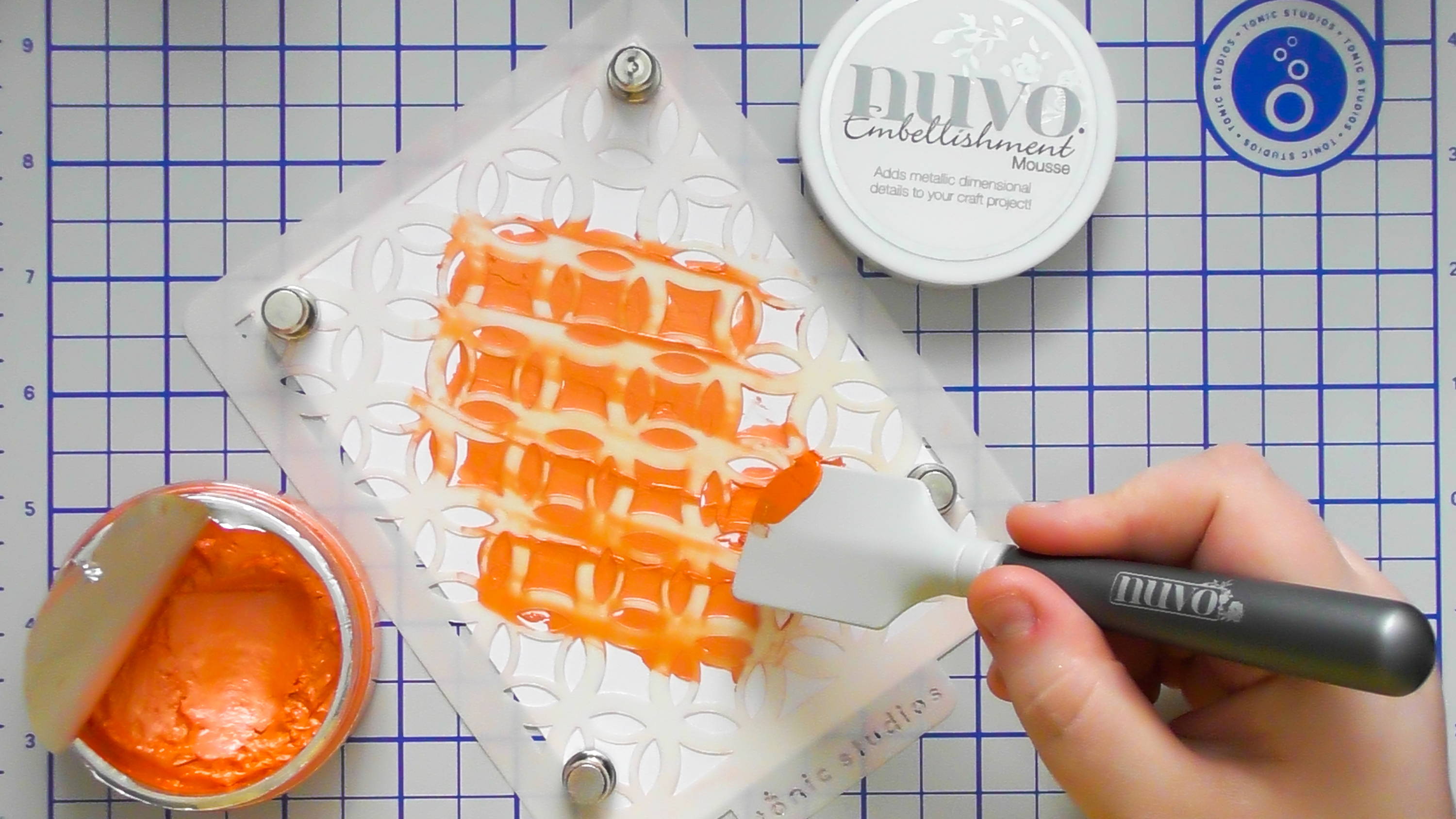 What about 3D mediums? Well, you can definitely use the magnets (I would recommend more than 2) to hold your stencil in place while you use your spatula to scrape 3D mediums like Nuvo Mousses or Glimmer Paste through your stencils :D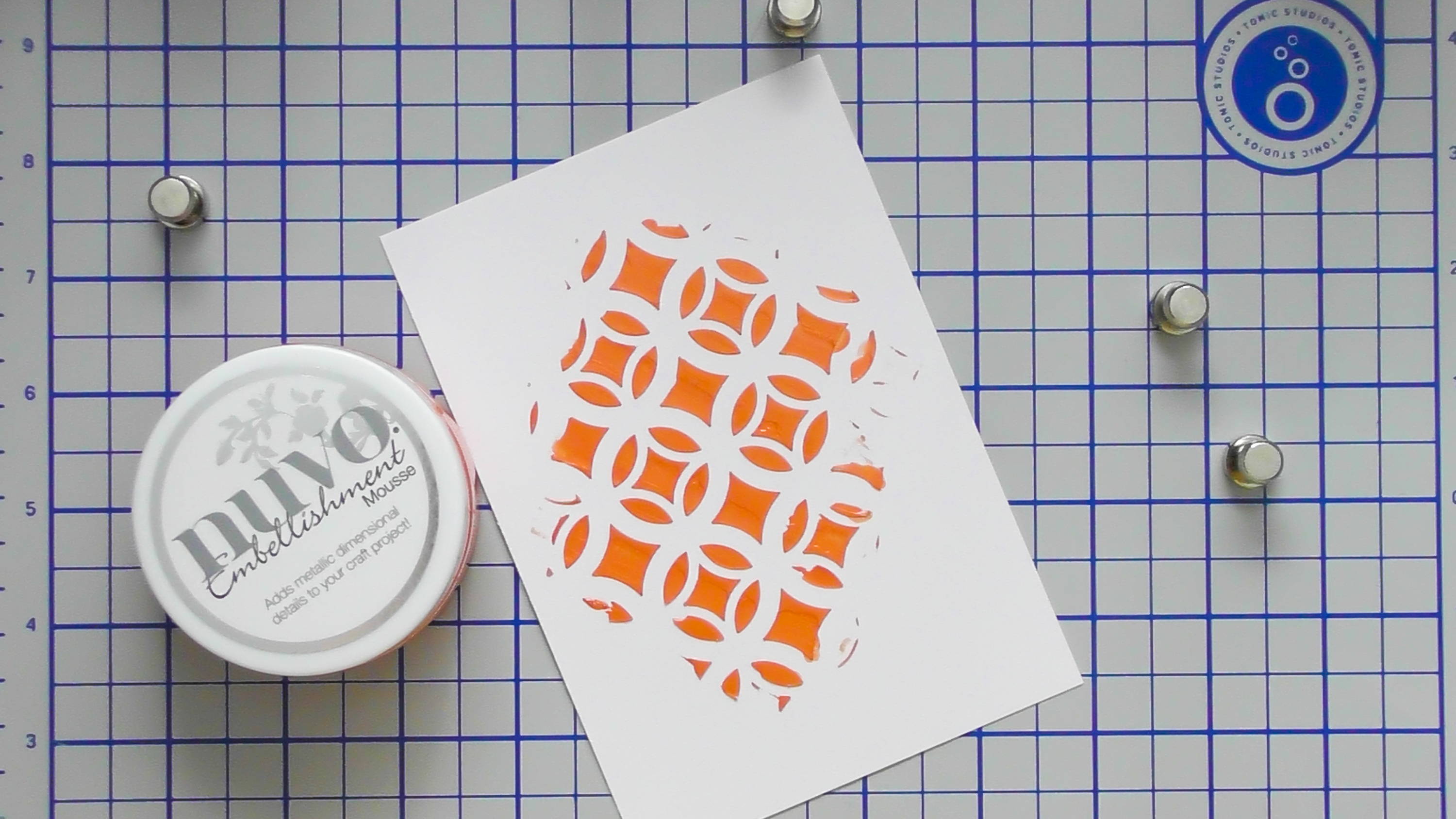 Giving you crisp results like this :D
As well as all the uses I've shown you above. I'm sure there are plenty more, too, including creating inky Nuvo backgrounds using the wrinkle-free technique or smooshing method, a surface for pre-making your Nuvo drops or even just to hold your work down as you're crafting on your knee :D There are just so many ways you can use this fab new tool from Tonic, and I'm sure you'll think of many more :D Christine xxx