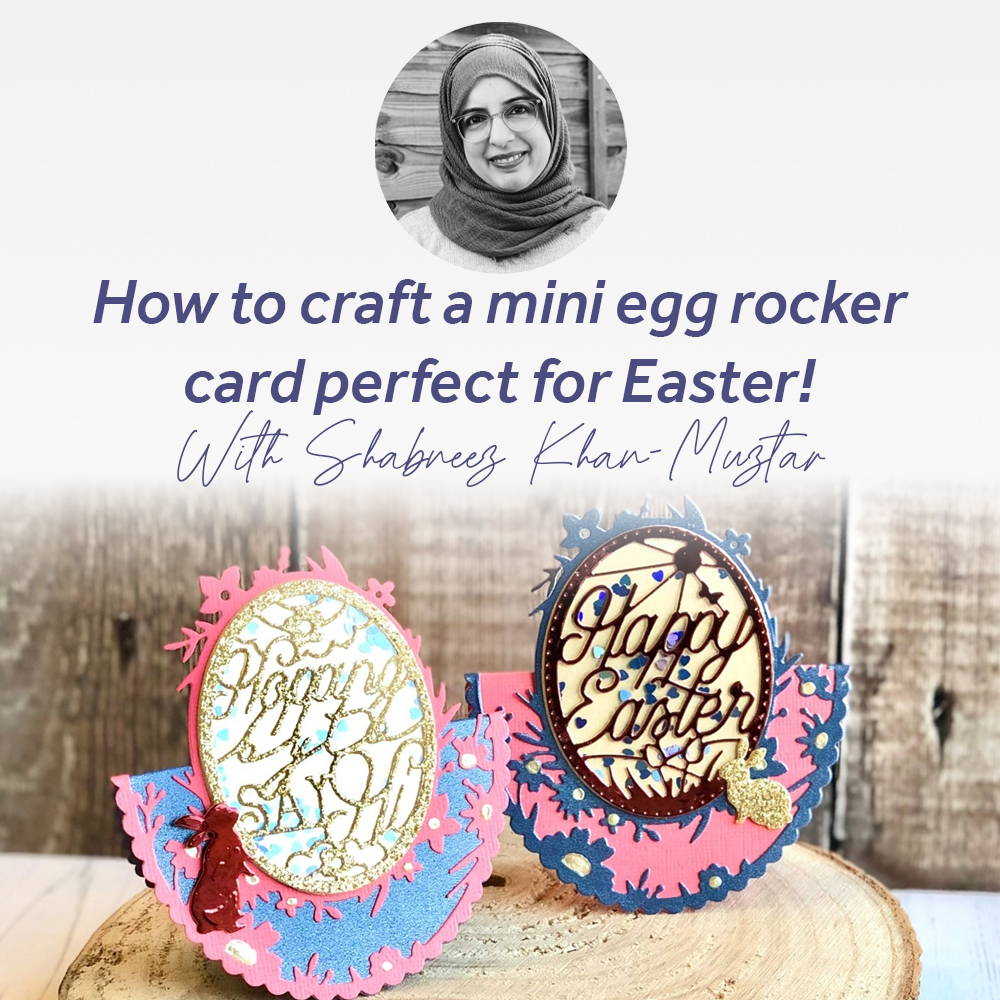 The Designers Choice Bunnies & Blooms Die Set has so many pretty elements to make wonderful cards. My favourite elements have to be the little bunny dies which are just adorable. I've made use of the dies from the set to create mini rocker cards and added a faux shaker element to them too!
- Designer's Choice Bunnies & Blooms Die Set
- Coral Pink Classic Card
- Glitter Card – Gold Dust
- Pearlescent Card – Ivory Sheen
- Pearlescent Card – Navy Dazzle
- Opera Red Mirror Card
- Acetate
- Nuvo Bluebell Heart Sheen Confetti
- Nuvo Pale Gold Crystal Drops
- Scoring Board and Tool
- Tangerine Die Cutting Machine
- Pencil
- Glue
- Scissors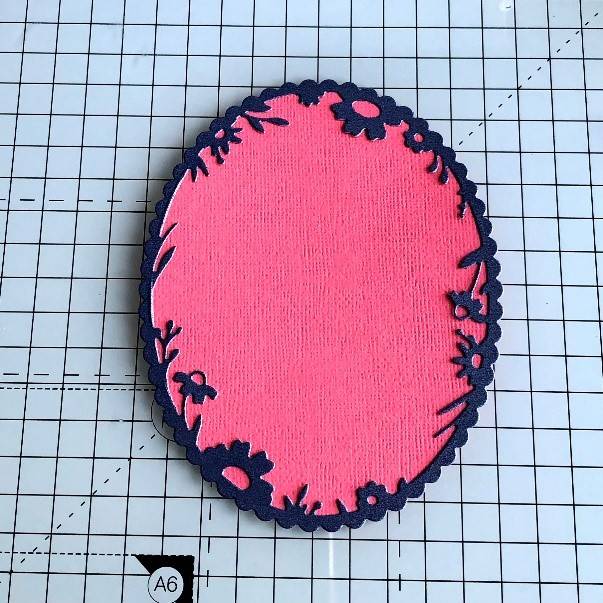 Take a sheet of the Coral Card and die cut a large scallop oval. Use the corresponding floral frame die and cut a frame from Navy card. Stick both together with glue.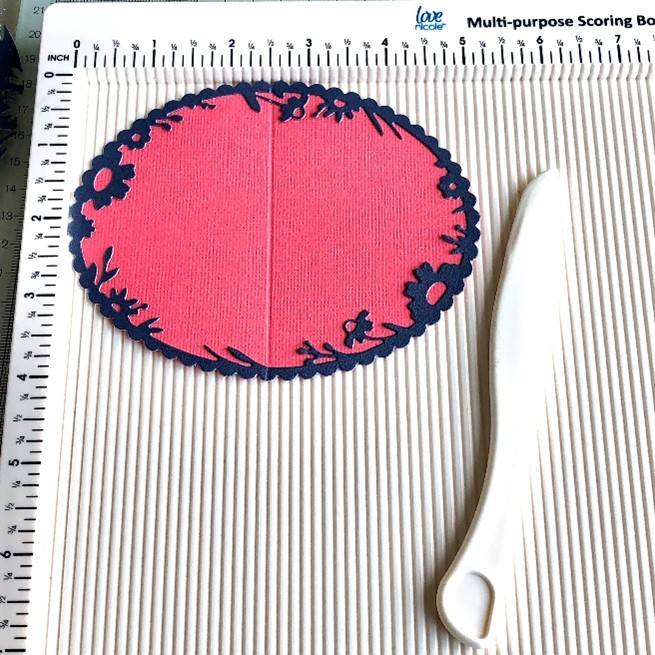 The scallop oval is 5" in length so score at the half way point at 2 ½". Fold and burnish to make the base for your rocker card.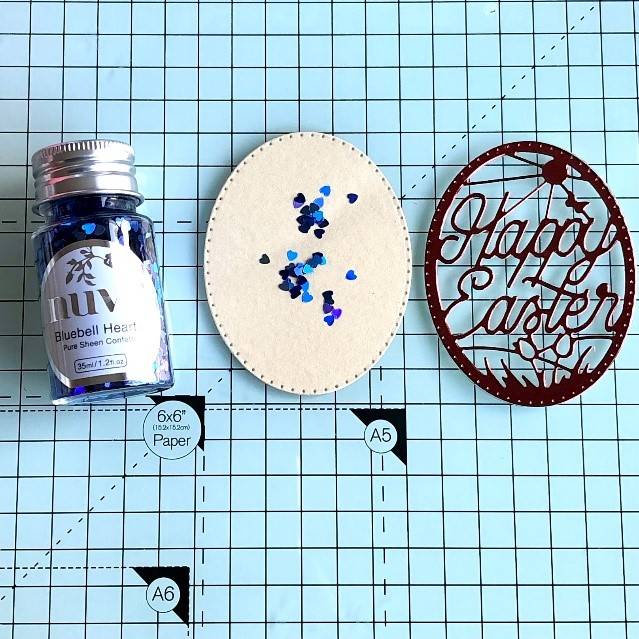 Die cut an oval from Ivory Pearlescent card and one from acetate then the 'Happy Easter' from the Opera Red Mirror Card. Adhere the 'Happy Easter' to the acetate oval with glue. Sprinkle some blue confetti on the Ivory Oval and put glue around the edges before sticking the 'Happy Easter' on top forming a faux shaker which looks like a shaker but you've not had to add the foam pads to make it a proper shaker.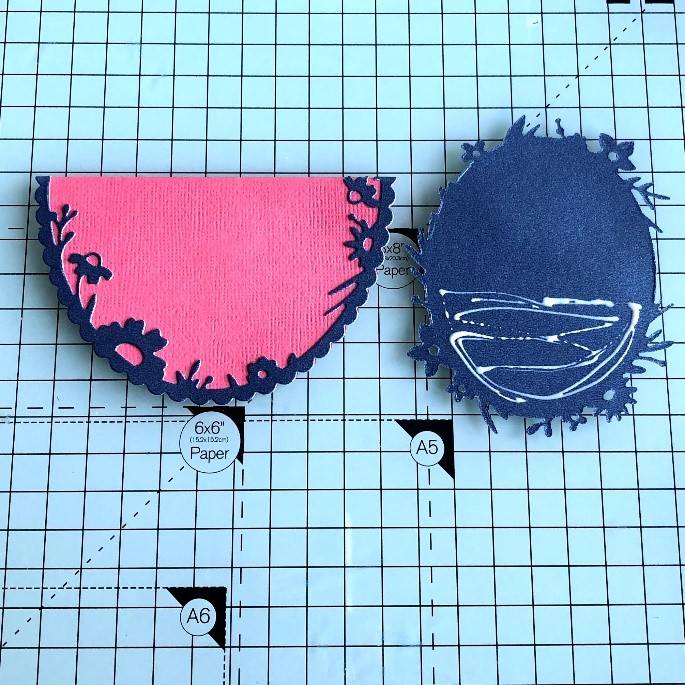 Put glue on the bottom half of the shaker topper you created and stick it to the rocker base.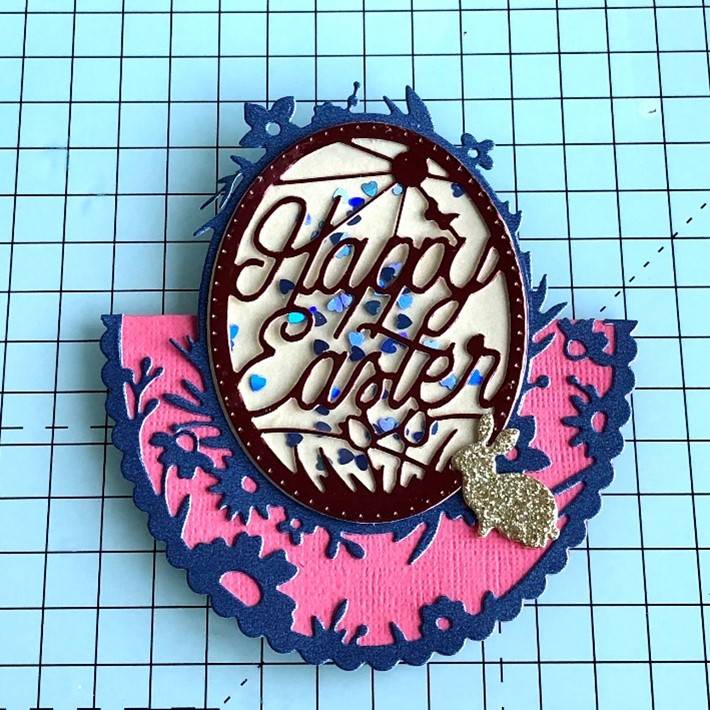 Die cut a bunny from gold glitter card and adhere to the bottom right of the topper.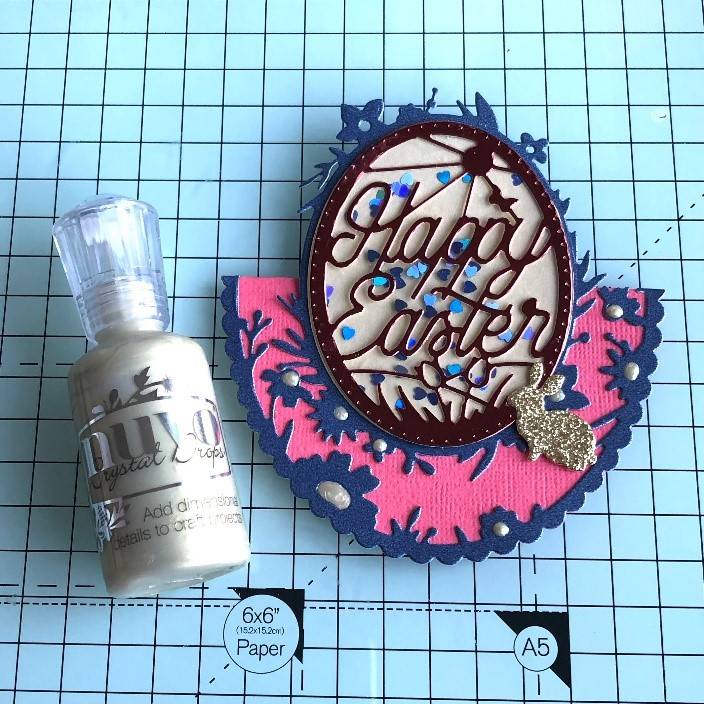 Finish by adding Pale Gold Crystal drops to the flowers on the bottom of the rocker. Don't just stop at one card - you can make many more like the one I did just changing the colours and sentiments around.