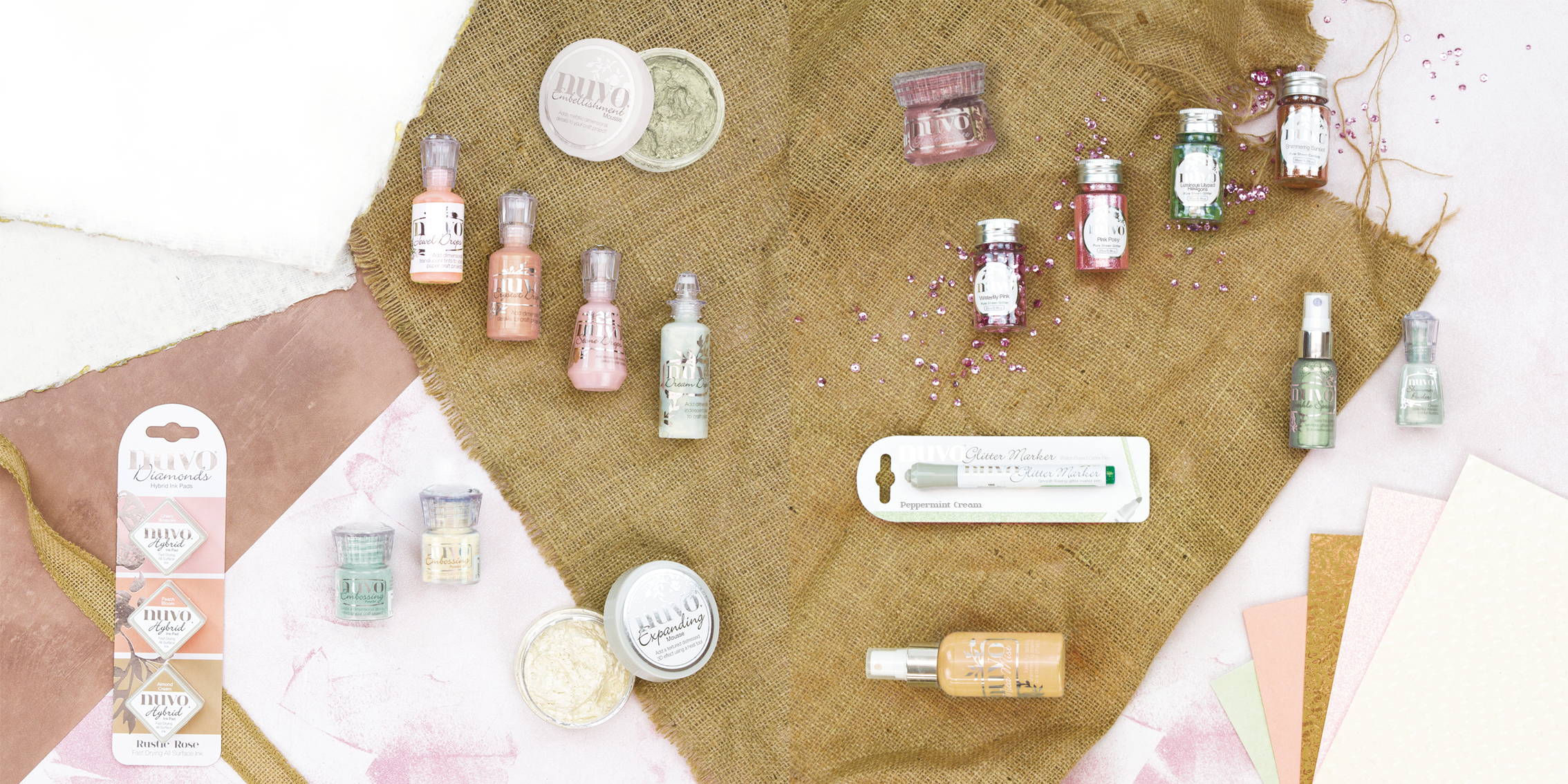 Hello crafty friends, it's Dawny P with you today here at the adventuresconsidered blog.
It is my absolute pleasure to share some projects with you which I've made using the Rustic Rose Colour Trend. This is going to be one of my all time fave colour trends – beautiful soft pinks and greens plus copper tones which work so well together. I've done a step by step card for you and I've also make some other cards and projects which I'll tell you about in a tick. But before we get onto today's step by step card, here's a little bit about what to expect from this trend.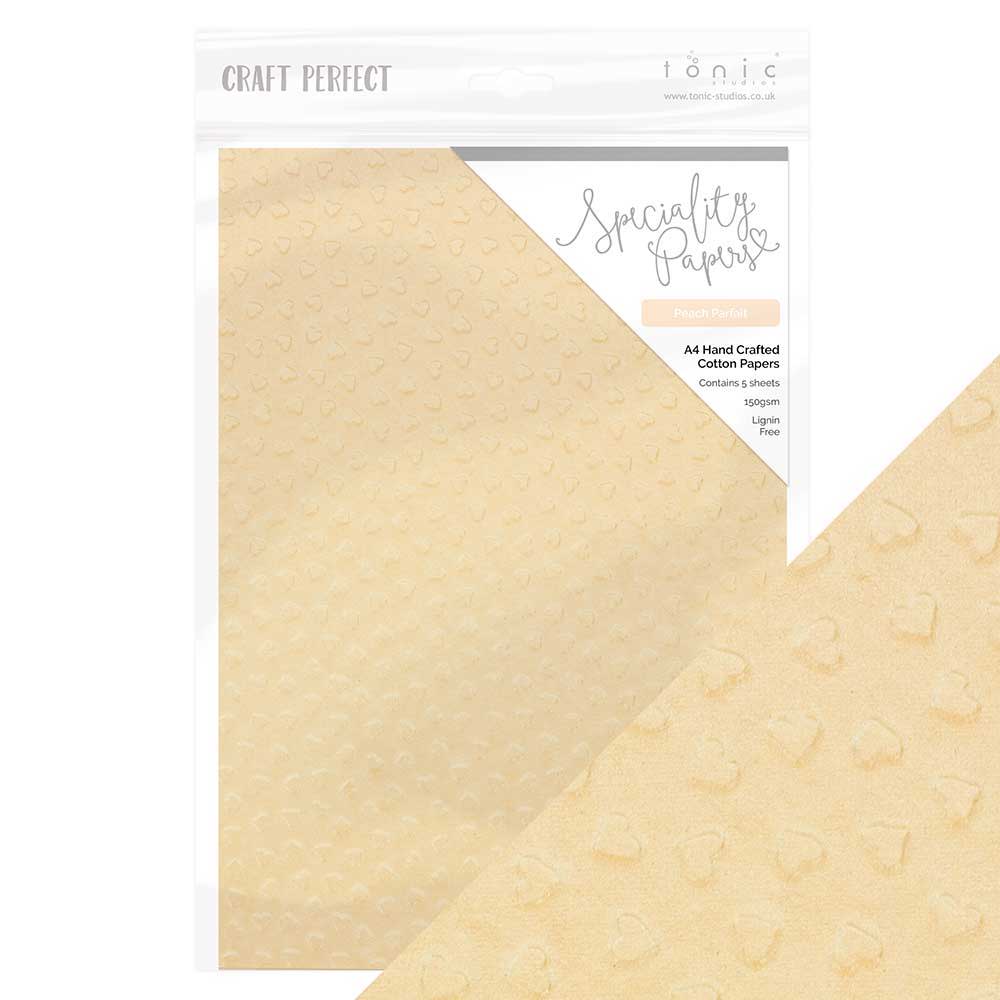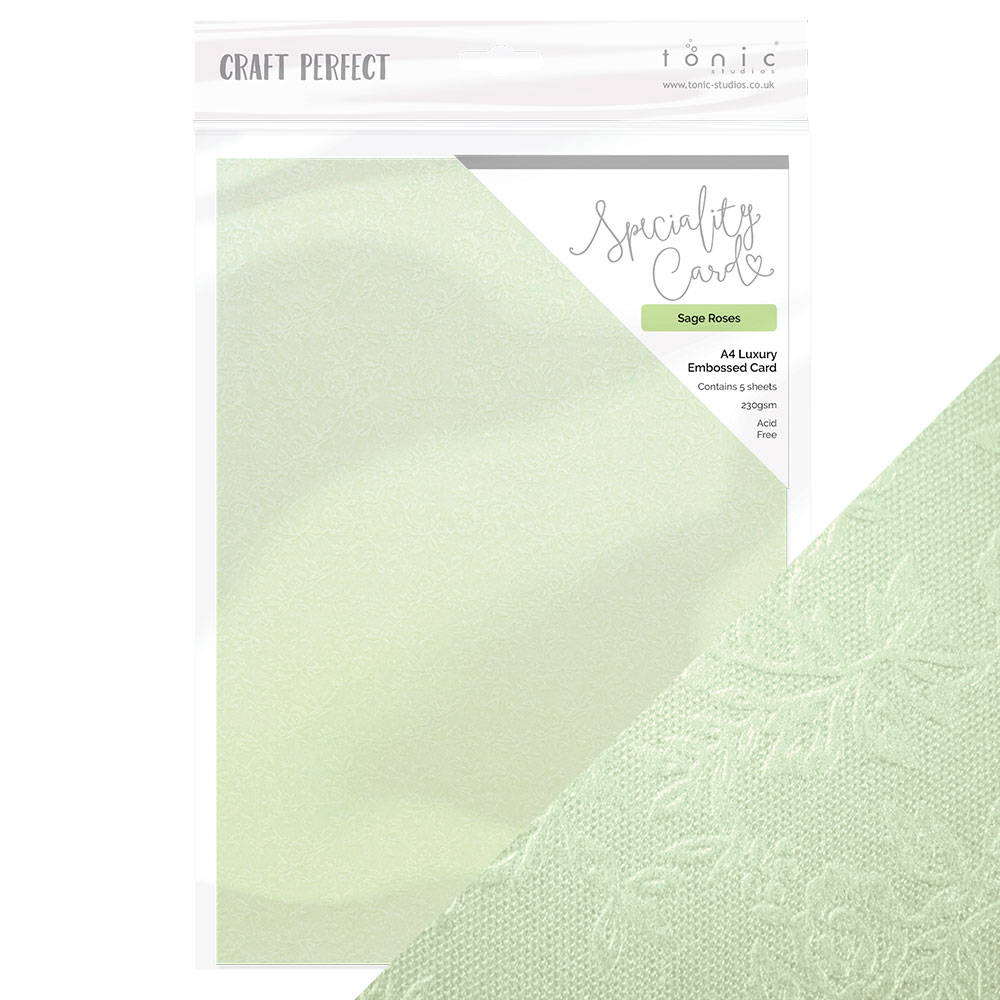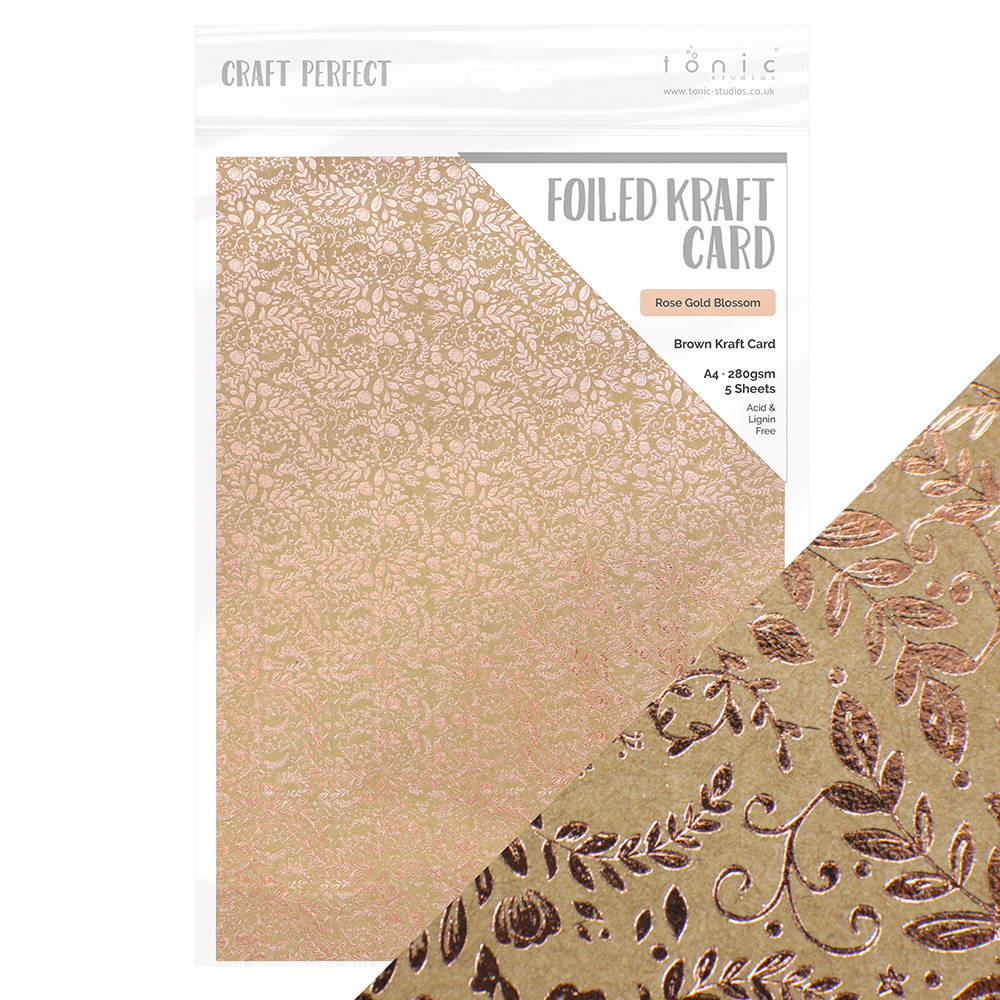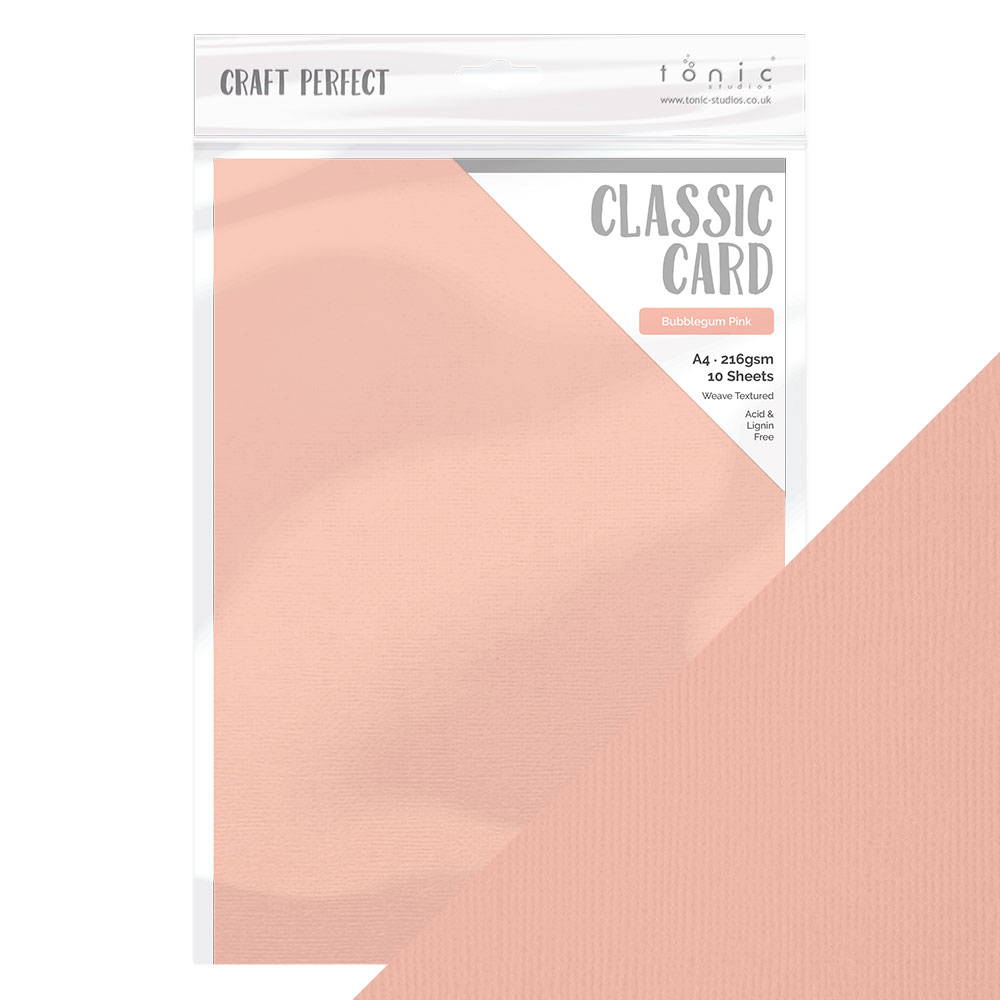 Cardstock and Paper
There is a fantastic mixture of colours and textures here. We have Rose Gold Blossom, which is a foiled kraft card and although this is pretty in its own right, I found that using it for your sentiments gives a stunning effect – almost metallic. The pattern sort of gets lost which normally we wouldn't want, but for small areas like a sentiment I don't mind and the beautiful copper tones really come through. Try it – you will love the effect you get. There is also Bubblegum Pink classic craft perfect cardstock. This is a soft and pretty peachy pink which is woven on one side and smooth on the other. Then there is the beautiful Pink Frosting glitter card, perfect for when you want a bit of sparkle. And to bring in the green we have Sage Roses luxury embossed specialty card. This has a delicate embossed floral pattern which is lovely on it's own or you can enhance the pattern with your mousses and spray etc. The cardstock comes in individual packs and also a handy 6x6 book with 6 sheets of all the different card. Finally, and this is where I literally drool, there is a 6x6 book of double sided patterned papers and they are just awesome. The colours are soft, muted and very very pretty and as you would expect, the quality is fabulous. I can promise you that these papers will make an appearance for quite a few projects because I just love them.
Nuvo
We have an array of gorgeousness here. Let's start with the mousses. There is Natural Cotton Expanding Mousse which you can use to add texture by heating it. Or you can use it as you would your regular mousse. And we have a regular mousse as well. This is Mint Tea which is a zingy zesty green. Apply it through a stencil, paint with it, use it as a rub on or for backgrounds. Loads of uses for this and I love that colour. There is a Glacier Paste – Frosted Petal – which is a very soft and pretty pink colour with a lot of pigment and a wonderful sheen when applied. This is a little pot that packs a punch and you don't need much of this to make an impact. There are 2 sprays – one is a Mica Mist in Aspen Gold and the other is a Sparkle Spray in Whispy Willow. As soon as I saw these I thought how perfect they would be for Christmas. There is a Shimmer Powder in Jade Fountain. Spritz this to create beautiful backgrounds, or add it to water to paint with it. And we have 4 different Nuvo Drops – Enchanted Elixir Dream Drops (fantastic on dark card), Pink Sorbet Jewel Drops, Rosebud Pink Stone Drops and Heritage Rose Crystal Drops. Finally, there is a pack of 4 Pure Sheen goodies – Shimmering Sunset and Pink Posy glitters, Luminous Lilypad hexagon confetti and Waterlily Pink sequins. These are little bottles of pretty to add a bit of glamour to your creations.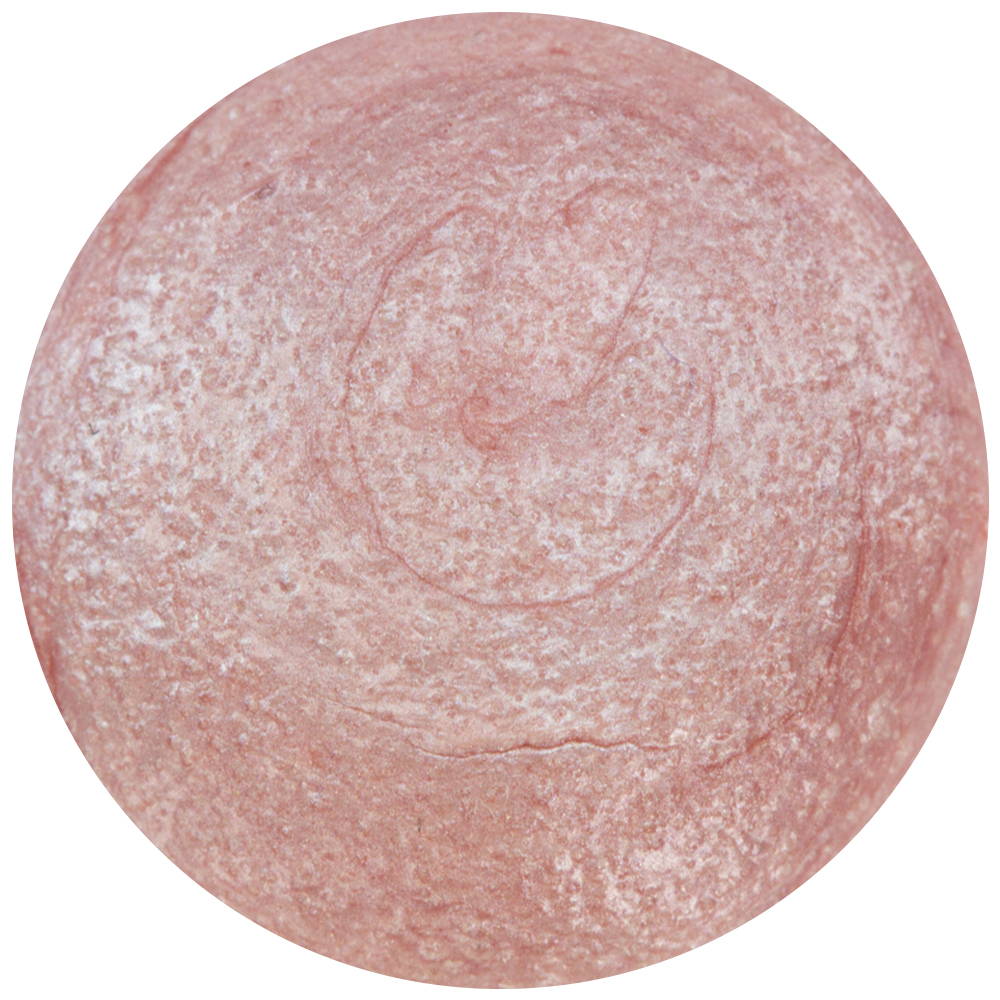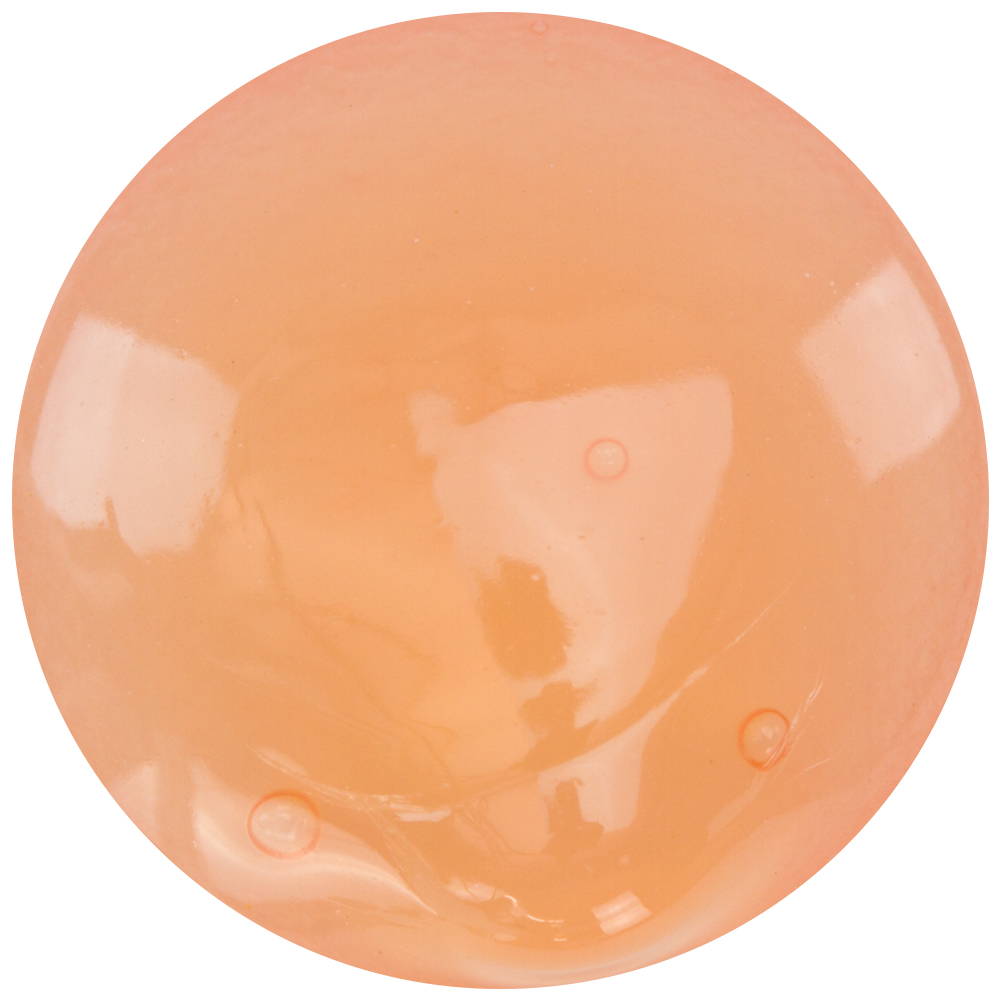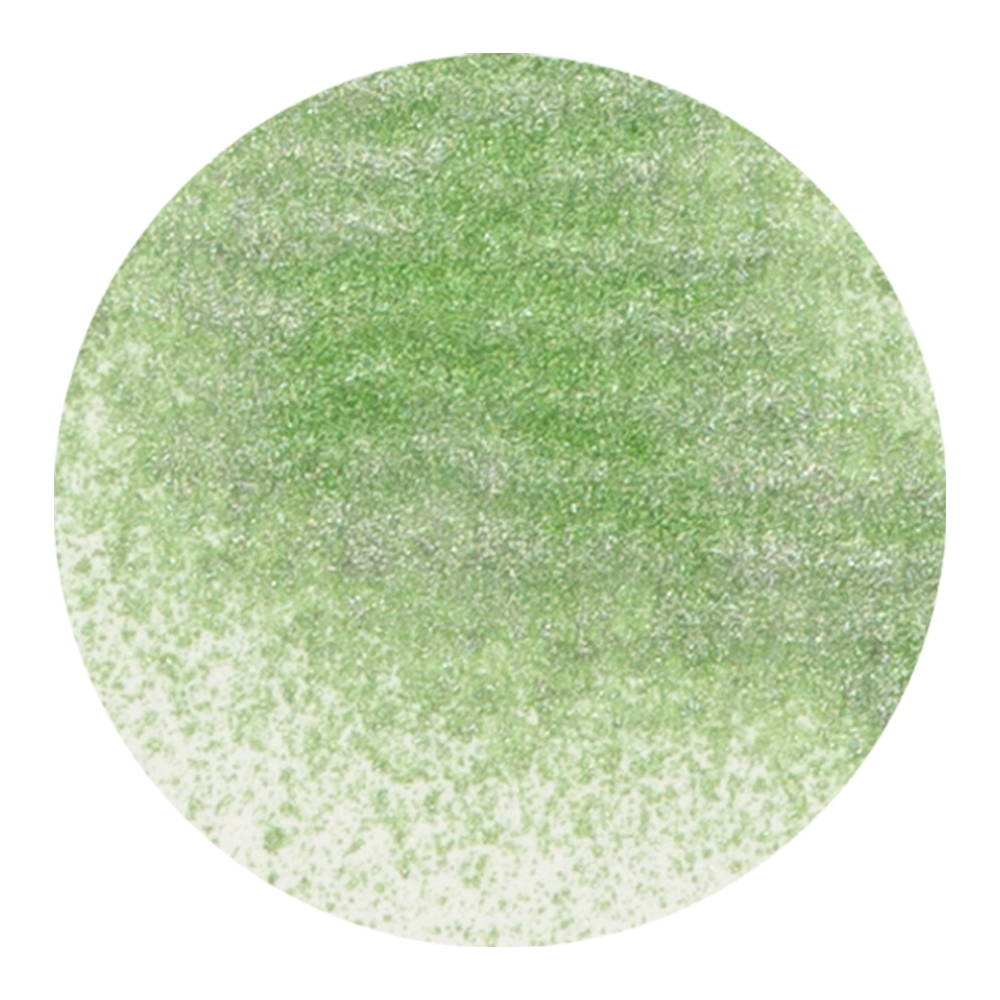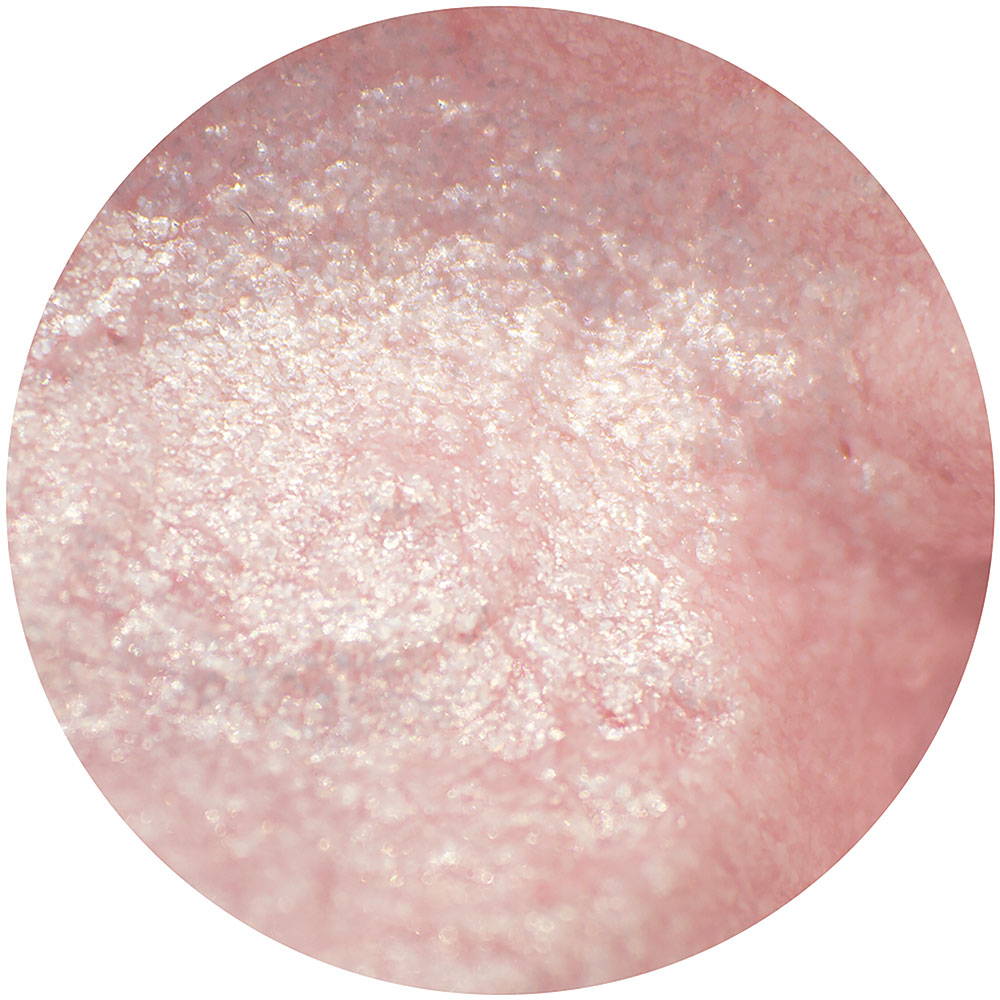 Ok so what have we got for today? Well when I saw the cardstock colours and how they all sat so well together, I thought I'd use a technique which I used to use a while back and I'd sort of forgotten it. It's called Bargello and it's basically a technique used a lot in sewing, needlecraft and quilting. But it's also used in papercrafting as well and it is very easy – you take strips of different card or patterned paper and glue them to a separate piece of card and then chop them up and re-arrange them to make a lovely new cardstock design. Honestly, if you've never had a go at this, please try it. A little card goes a long way and you can produce some very unique and lovely patterns.
---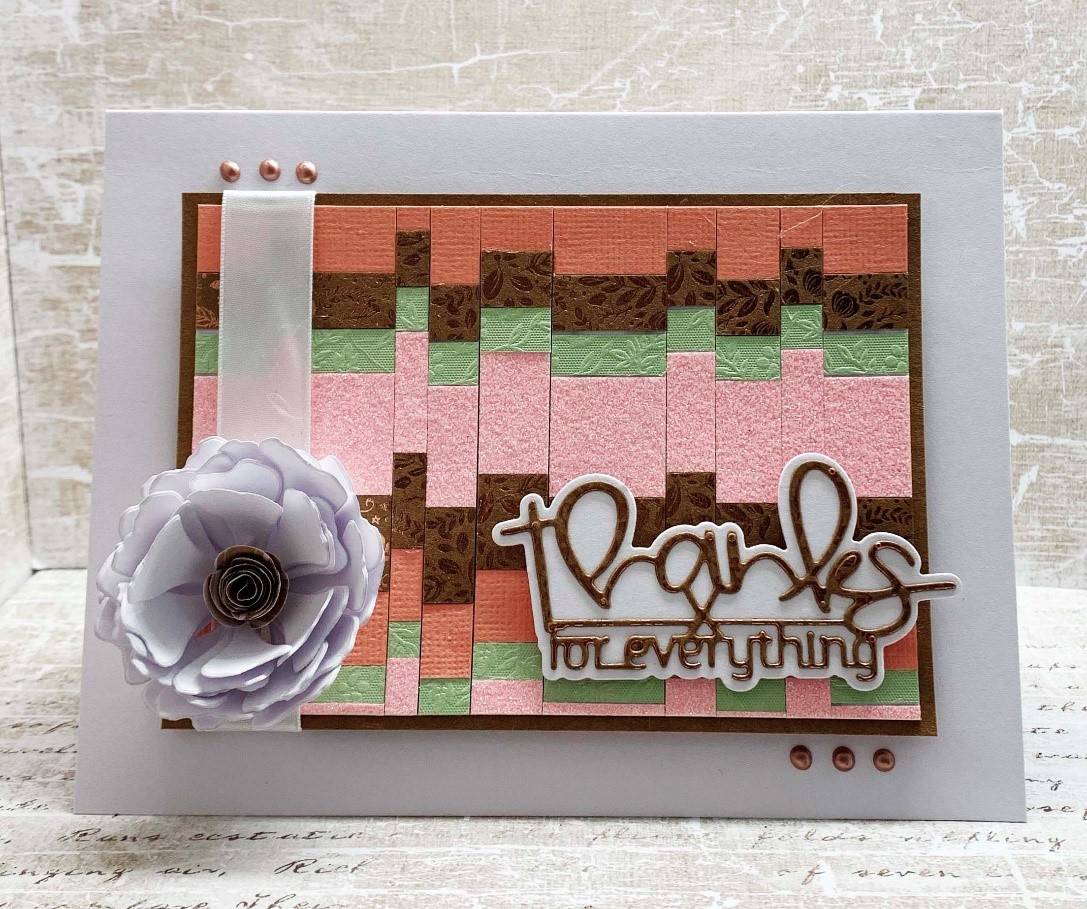 You can use any Tonic flower and sentiment dies for this and also the other projects I've made and they would work just as well.
Firstly take your card - I used the card from the 6x6 pad here - and cut strips of different widths. Then mix them up and glue down onto a piece of copier paper or thin card. No rights or wrongs here, just do what pleases your eye. It's a good idea to let this dry completely before going on to the next step. Your trimmer or guillotine will thank you for it!!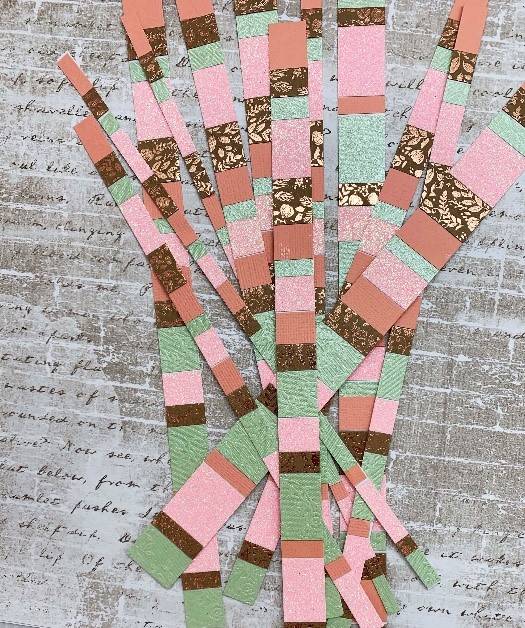 Now rotate the paper / card and trim various widths from the longest side.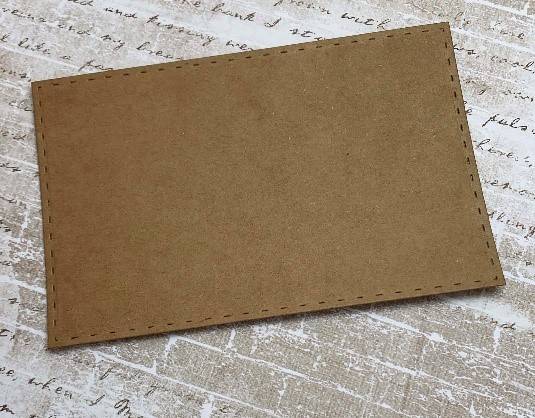 Cut a piece of card to measure about 4 x 6 inches – this will be trimmed in a sec so it doesn't really matter what size or even what colour.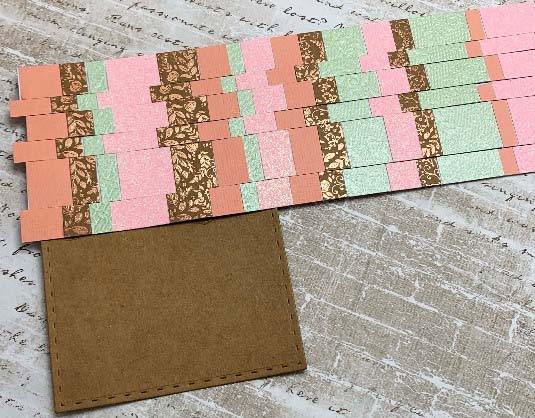 Now take your strips and lay them across the card as shown. Keep going until all the card is covered in strips. You can have a random pattern here if you want or you can go for a kind of 'stepped' look like I have. Really there are no rules – just let your creativity do it's thing.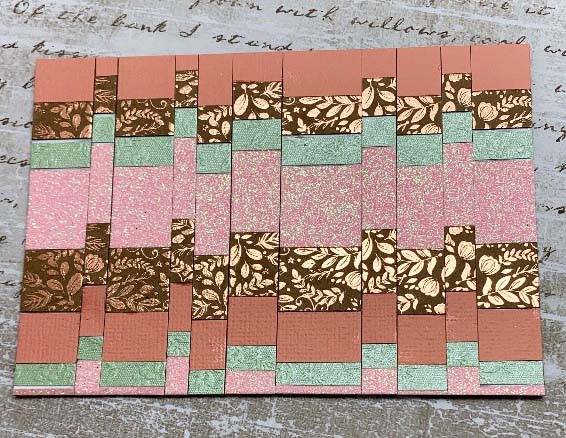 Now let it dry and then trim to measure 130 x 90mm. Look how lovely all the textures and colours from the card look. You've created a piece of card that is quite unique.
Top Tip #1 – keep the bits that you trimmed off because you can make another card from it.
Top Tip #2 = let it dry complete before you trim. Your scissors, trimmer or guillotine will really thank you for it!!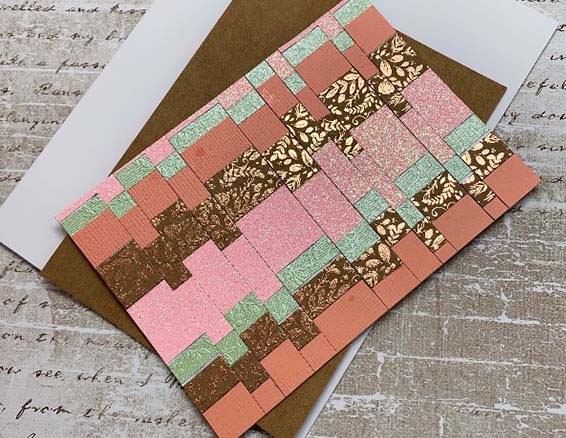 Take the card you've made, plus a piece of kraft card measuring 134 x 94mm and also a white card base measuring 128 x 168mm. I cut mine down from a larger card blank.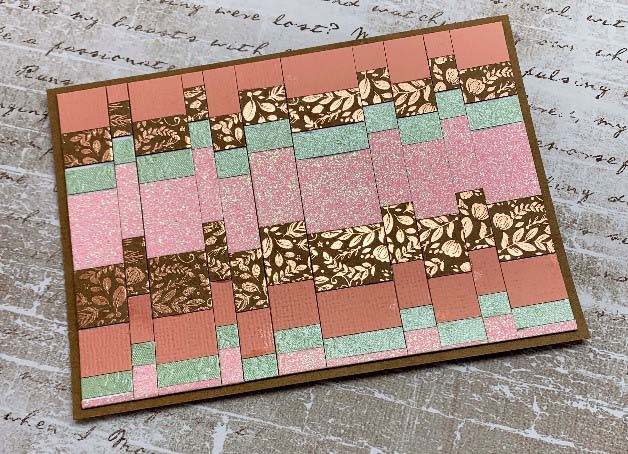 Mat the patterned piece onto the kraft card. Now wrap a bit of white ribbon around the left hand side and secure at the back. Stick to front of card using dimensional pads.
Cut your sentiment from the Rose Gold Blossom card. I am so loving how this looks – like it's made of metal. The sentiment I used is from the You're The Best Floral Frame set but you can use any you have.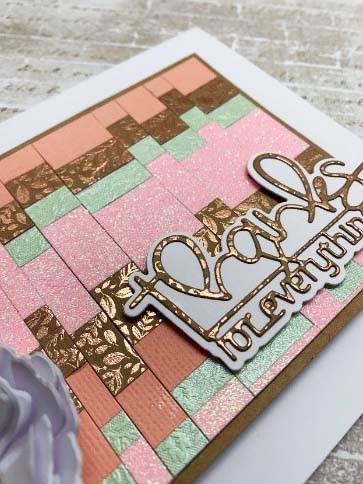 Stick your sentiment to the front of the card.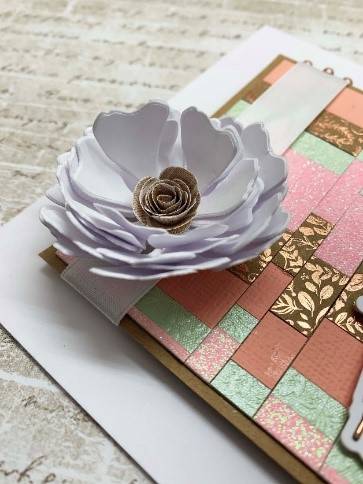 Make yourself a nice flower form white cardstock and glue to the front of the card. I used Perfect Petunia dies here but again any flower die you have would look nice. I added a rolled rose made from a scrap of paper from the Rustic Rose paper pad to the centre. Add some Heritage Rose Crystal Drops and you are all done.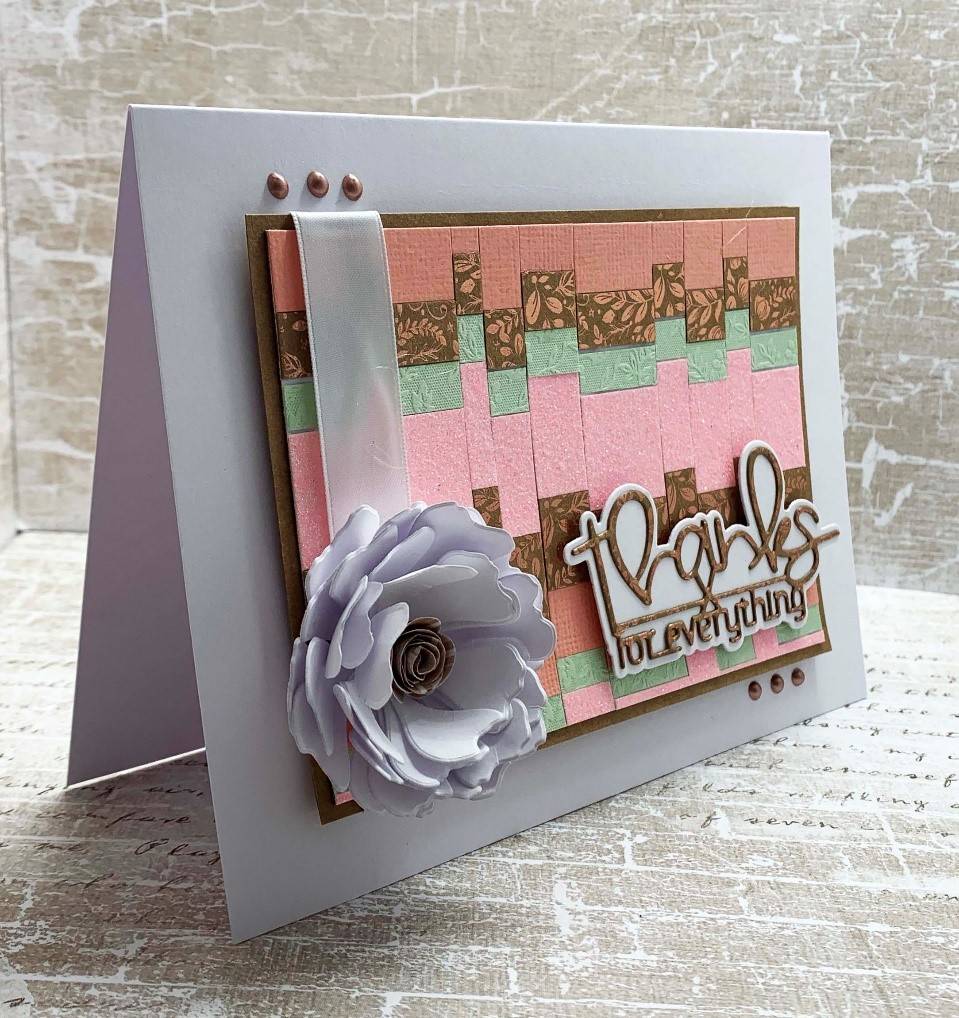 And there you have a card with a gorgeous background made using not a lot of card.
---
---
Rustic Rose Trend Saver Bundles