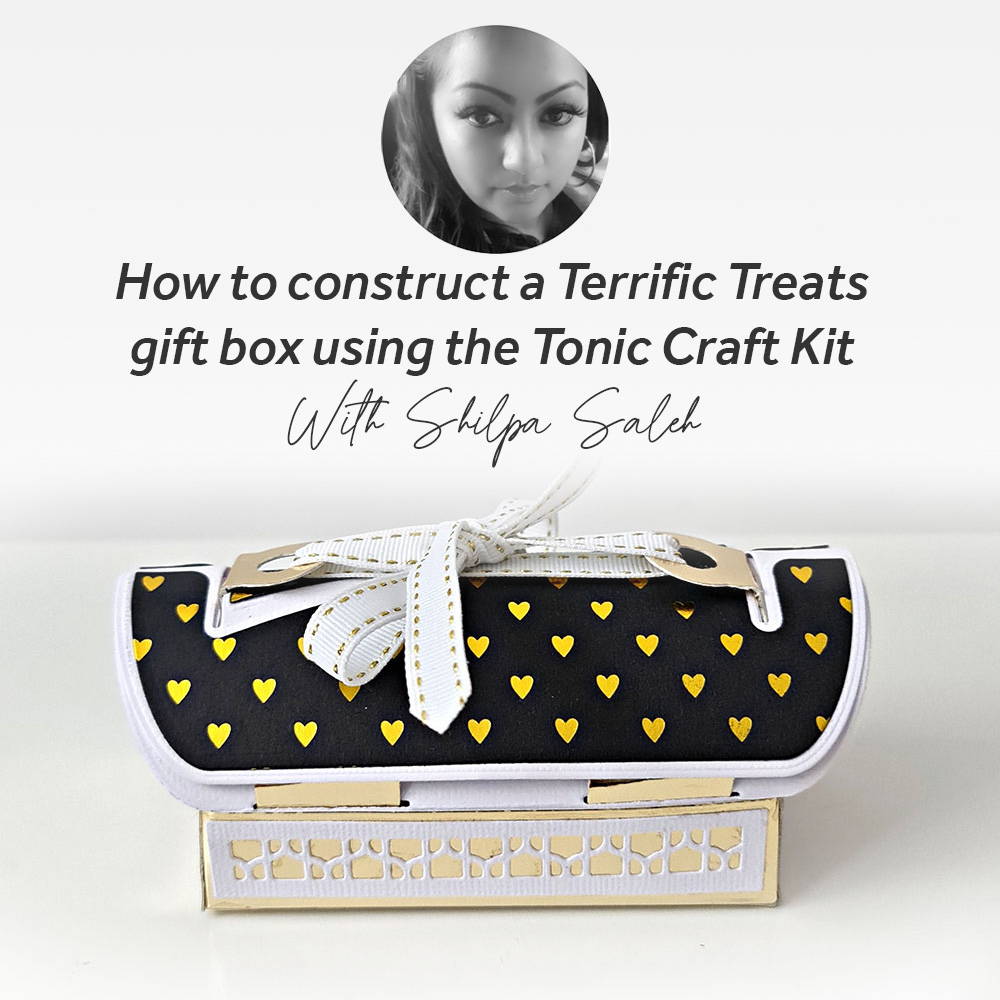 Hi my name is Shilpa, and I'm here to share with you all a 'Terrific Treat Box' using this month's Craft Kit. Tonic Craft Kits are always packed full of dies, stamps, Nuvo products and Craft Perfect papers & cards, this kit is no different. I love the new colour combo within this kit, everything is perfectly coordinated. Even though, it's a Christmas themed kit, it definitely lends itself to non - Christmas projects too. I love the versatility of the dies and papers! There are many full sized products to play with too! Hope you enjoy recreating the box I am sharing with you today.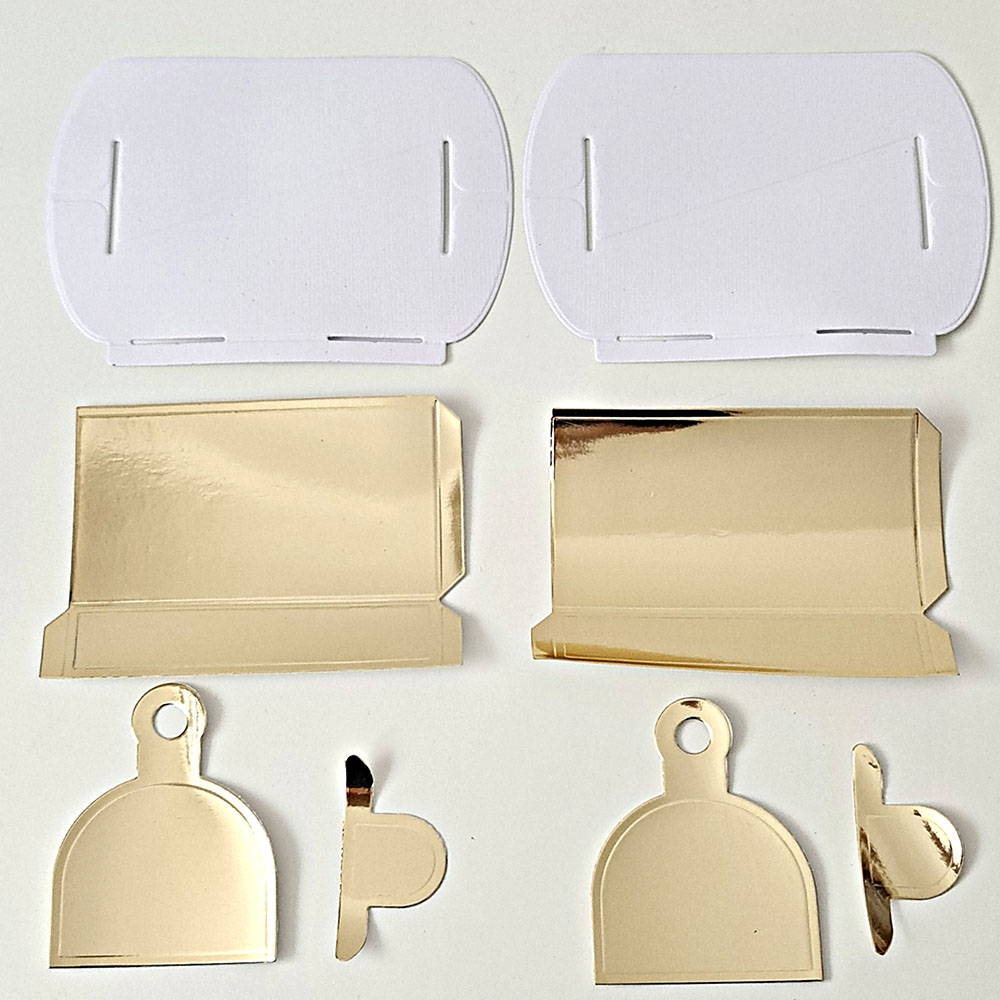 Start by cutting two each of the shapes below. I have used the Venetian Gold Mirror Card & Classic Bright White Card. These pieces will create the box base. I will put the base together once all the decorative layers are stuck on.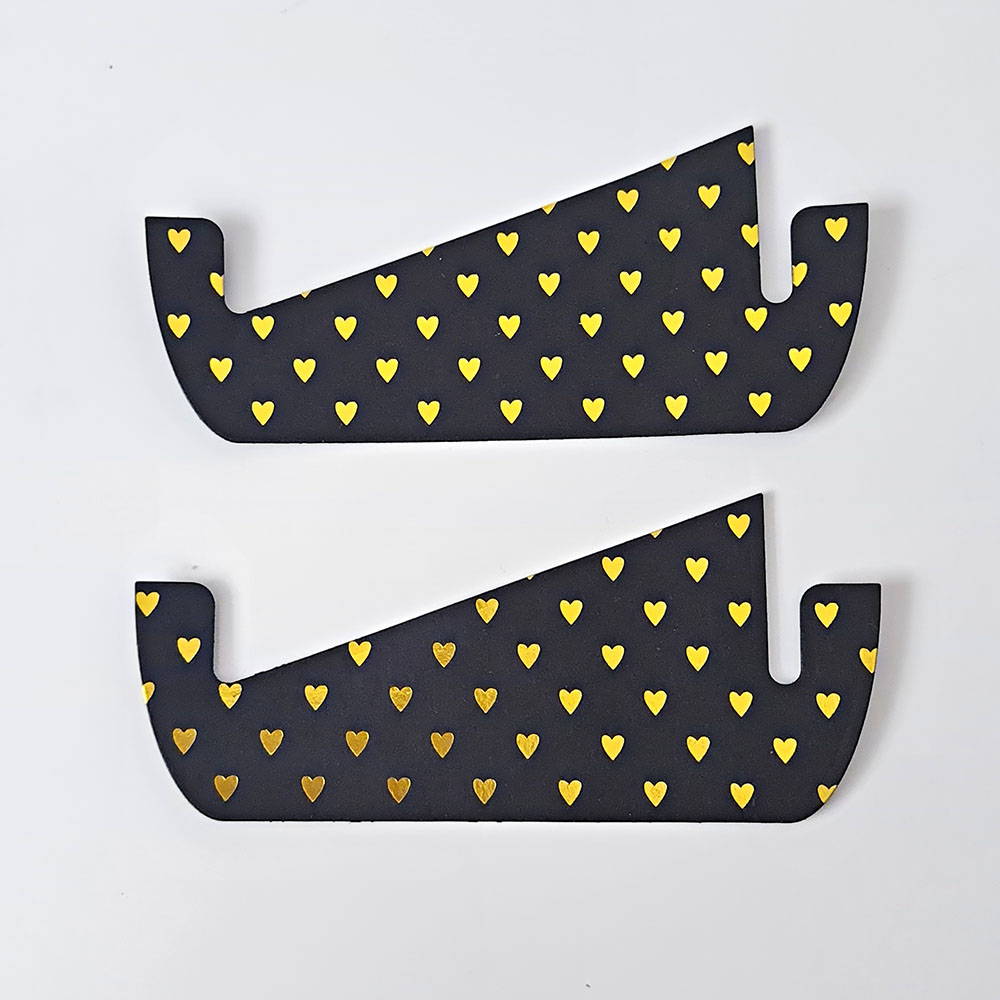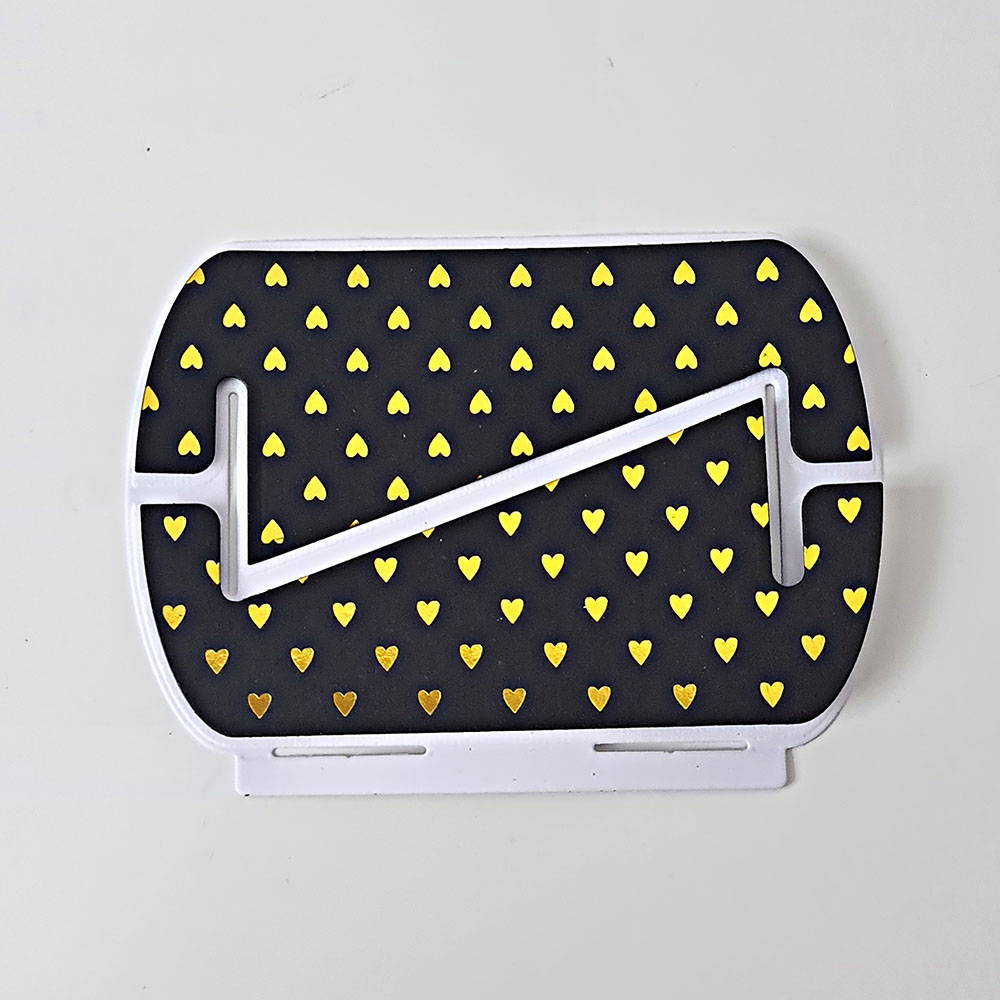 Now using the layering/decorative dies I have cut the top layers for the lids using Foiled Craft Card Heart of Gold. Once cut, use Tonic Deluxe Adhesive to stick these pieces on the white lid base as shown in the photo. Then put aside and work on next steps.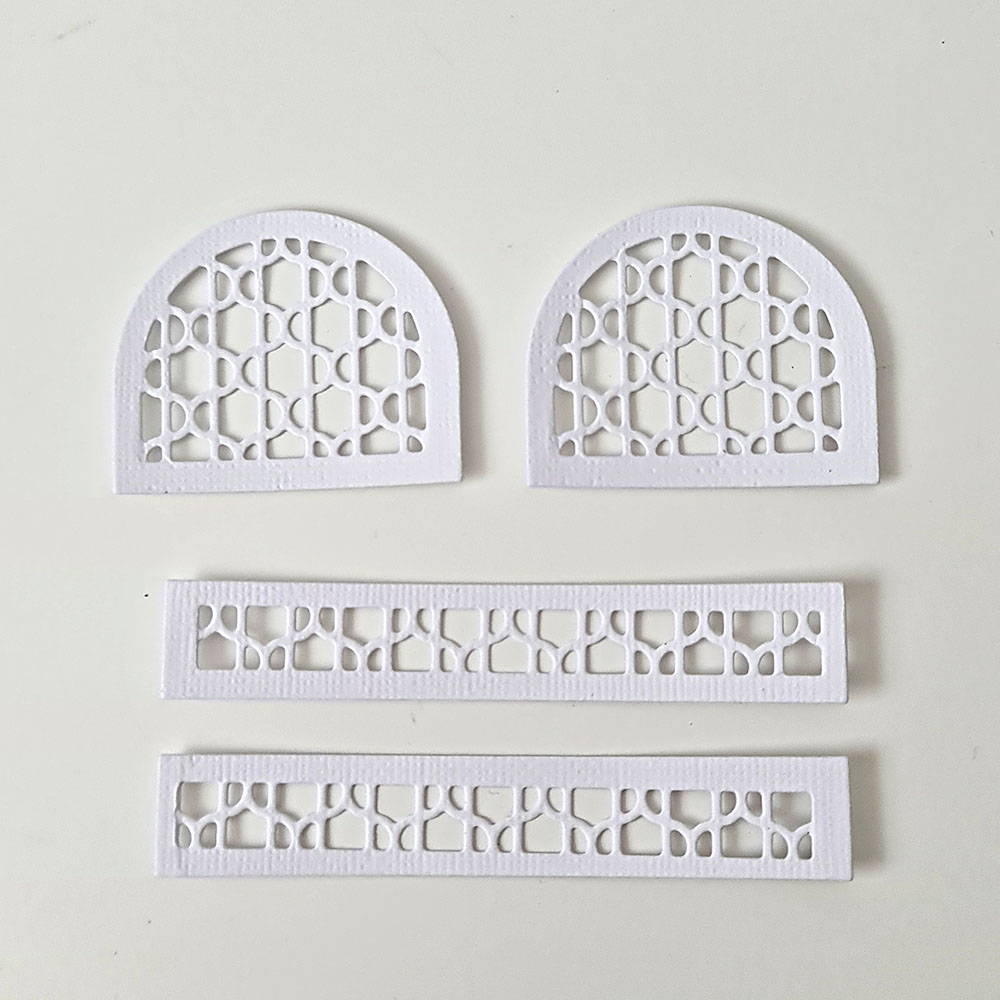 Using the Classic Bright White card, cut the sections shown below using the decorative verso dies to create the pretty detailed layers to go on top of the gold base layers. Use Tonic Deluxe Adhesive to glue them as show in the photo. These sections will create your box base with sides.
Whilst the sections from step 2 & 3 are drying, cut the shapes below using Venetian Gold Mirror card. These will be used to strengthen the closure.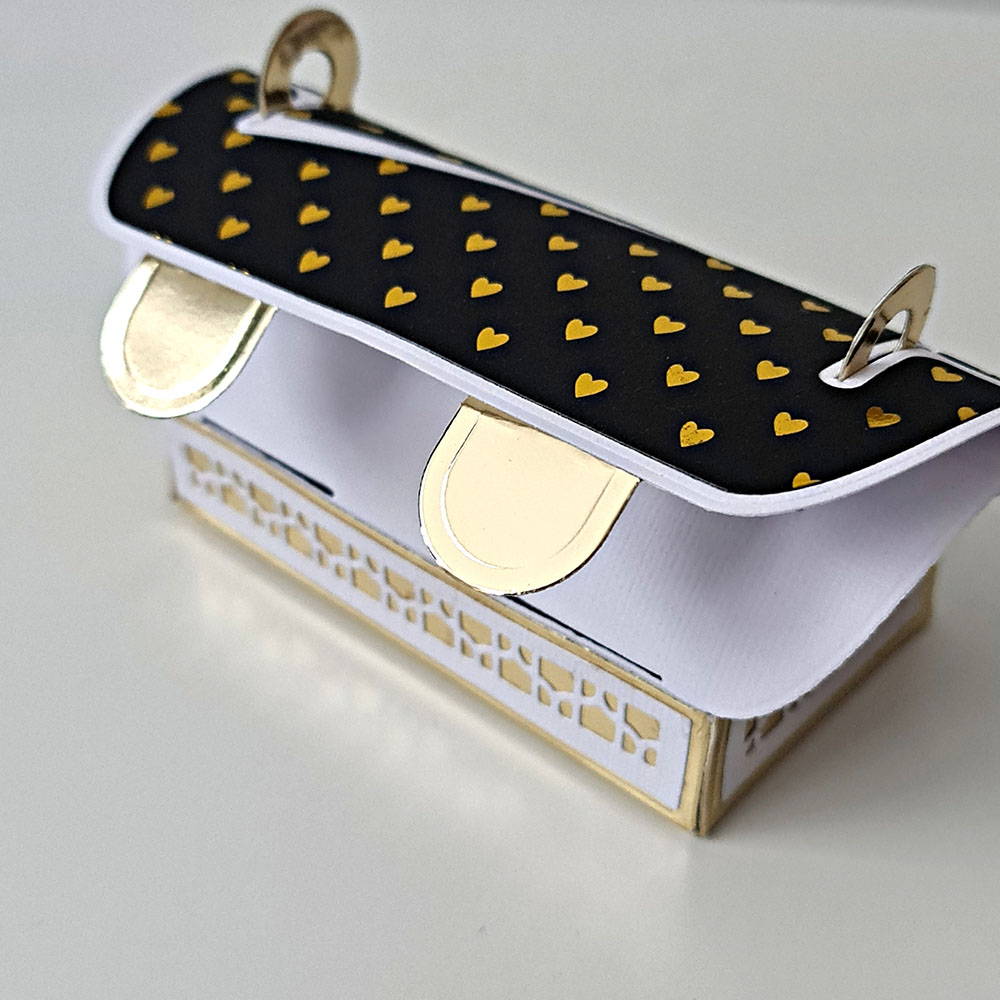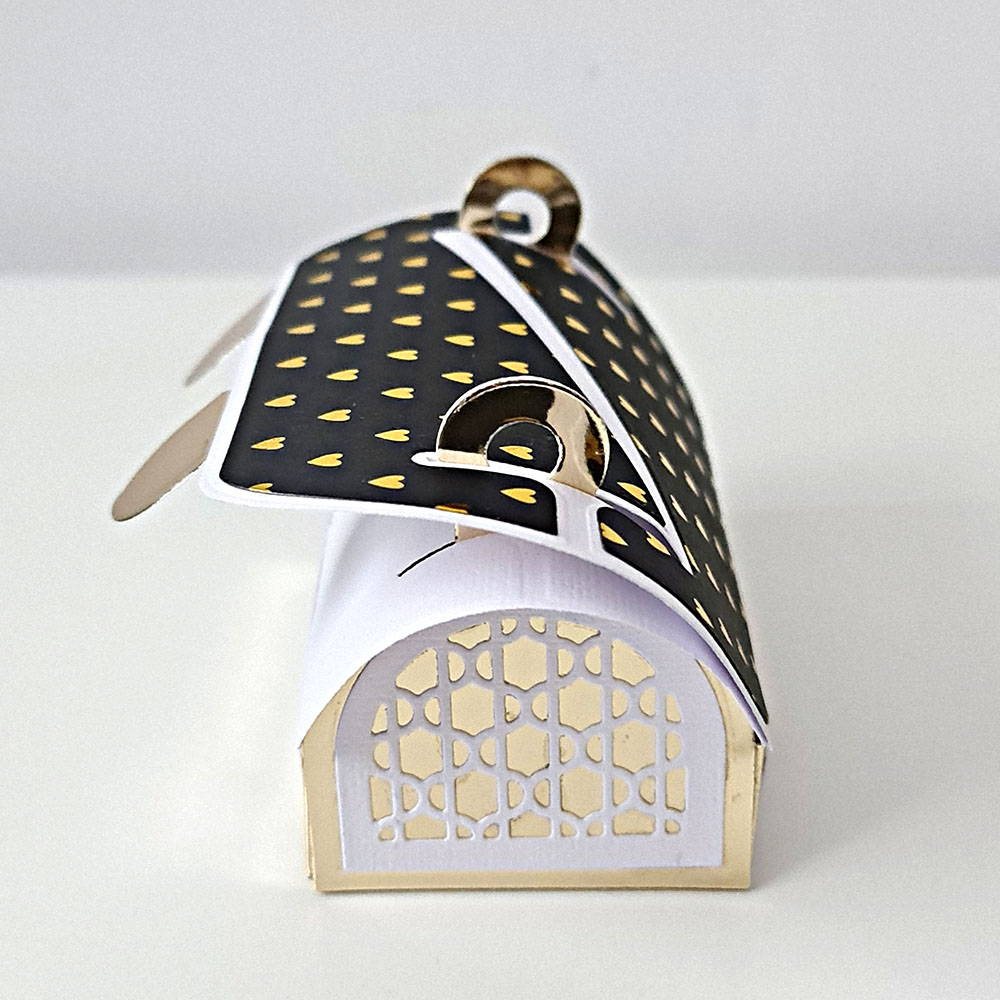 Now it's time to construct your box using the easy to follow instructions provided with your kit.
*Remember to curve your lid die cuts. You can use a bone-folder, back of scissors or even the edge of your table/desk. This will give you domed lids, which will sit neatly on the arched edge of the completed box as shown in the photos.
Also add the pieces from step 4 to strengthen your closure.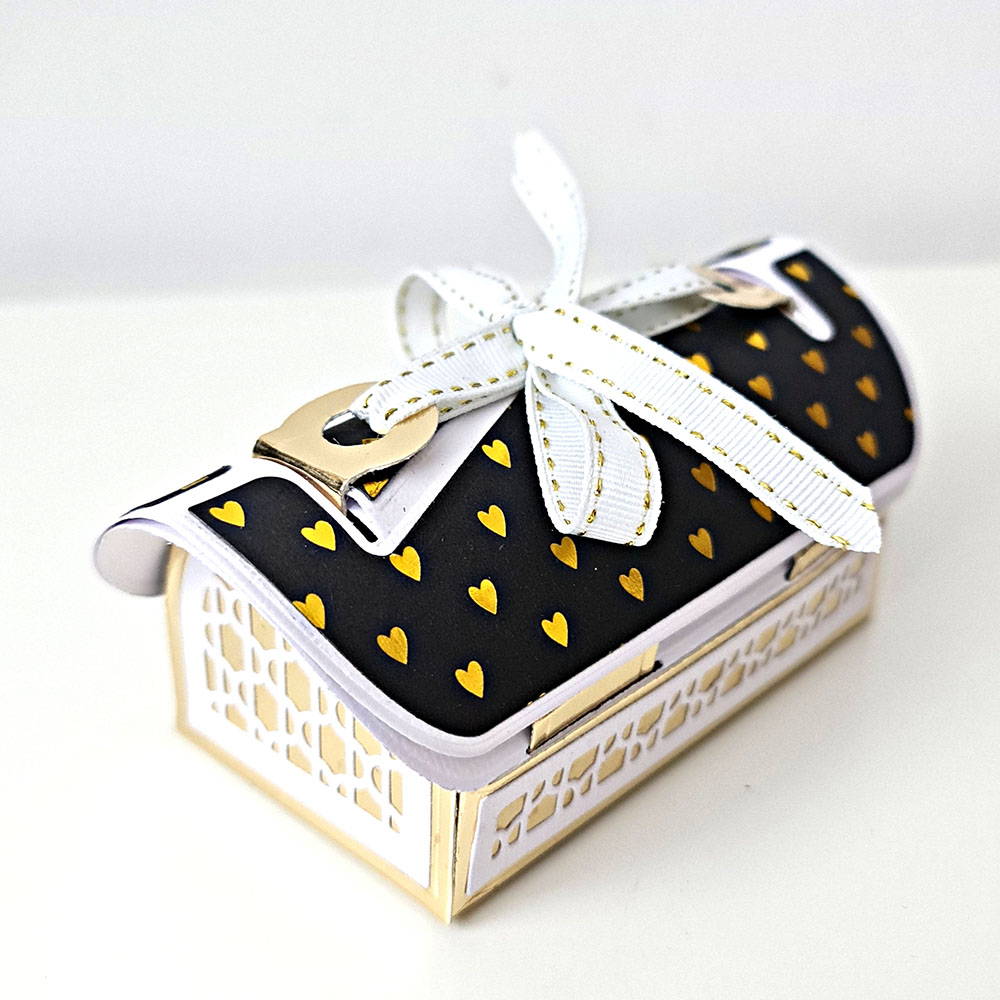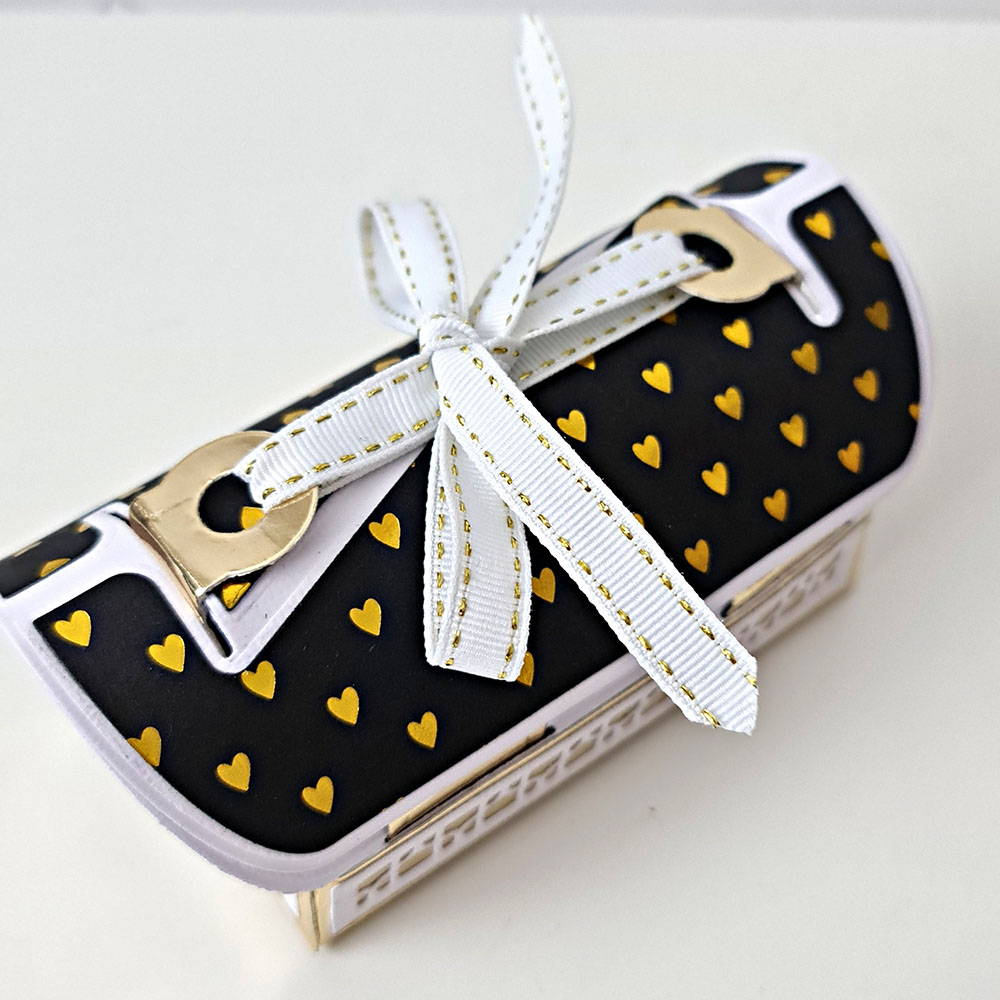 You can now thread through the ribbon provided in the kit, to tie a bow to close the Terrific Treat Box. As shown in the photos.