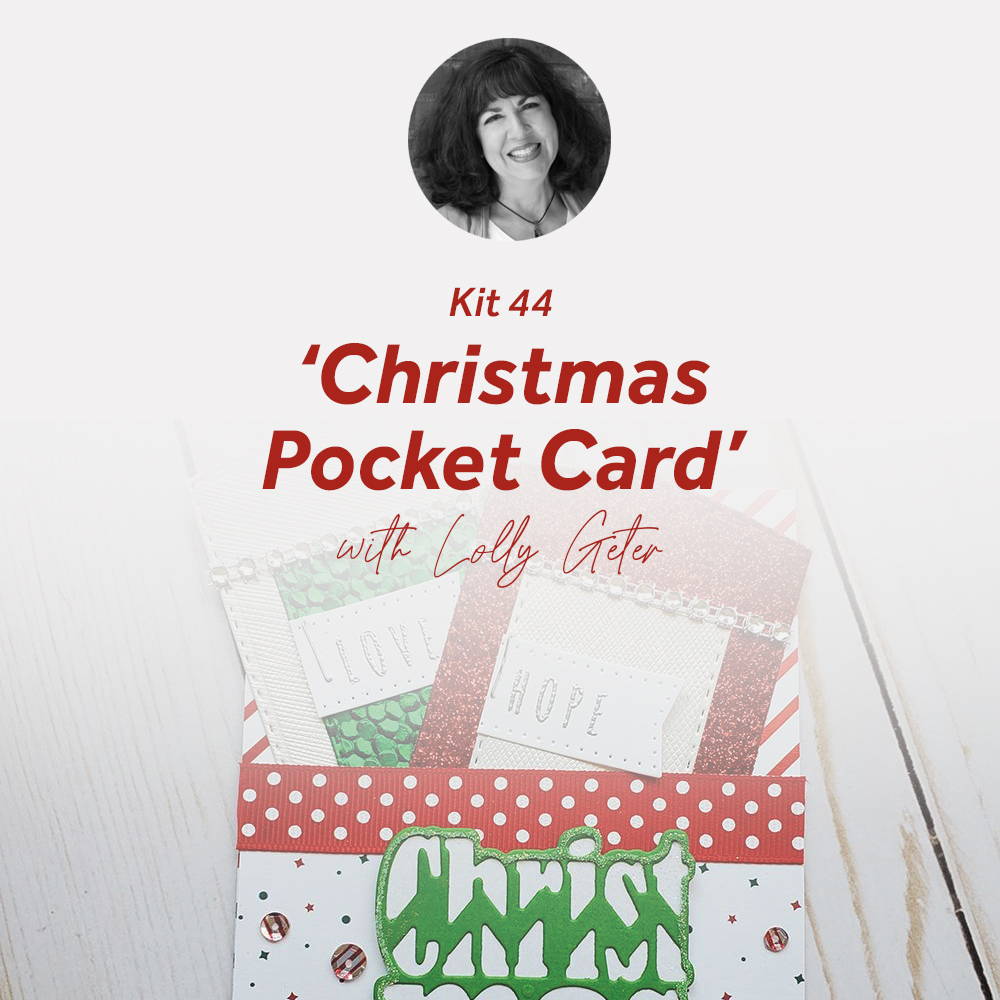 Layering gives cards so much more interest than simply gluing several mats together, so foam squares make this card pop!
What you'll need from Kit 44:
Red ribbon trim
"HOPE" and "LOVE" stamps
Tag die
Large banner die
Medium banner die
Christmas frame die set
Nuvo Pure Sheen Glitter in Falling Snow
Nuvo Pure Sheen Sequins in Candy Cane
Nuvo Deluxe Adhesive
Nuvo Classic Silver embossing powder
Scrap of white card stock
Nuvo embossing pad
Craft Perfect Foam Pads
Bling trim of your choice
adventuresconsidered Papers
Ice Rink



Pearl White
Fern Green Craft Classic Card
Star paper from the Santa's Workshop pad
Candy Cane Stripe
Ruby Ritz
Shining Spruce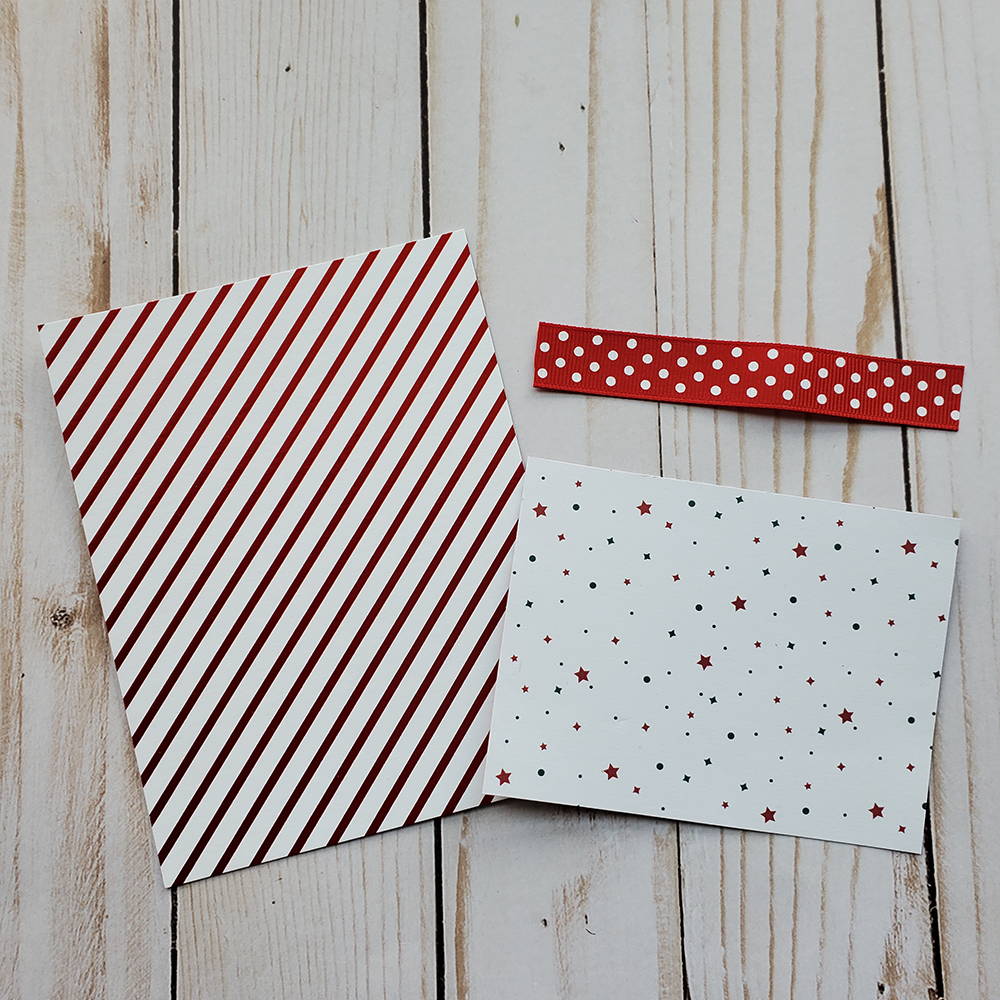 Cut a 4.25" X 5.5" card front with the Candy Cane Stripe paper, a 4.25" X 325" pocket with the star paper from the Santa's Workshop 6X6" paper pad, and a 4.25" strip of the red and white polka dot ribbon.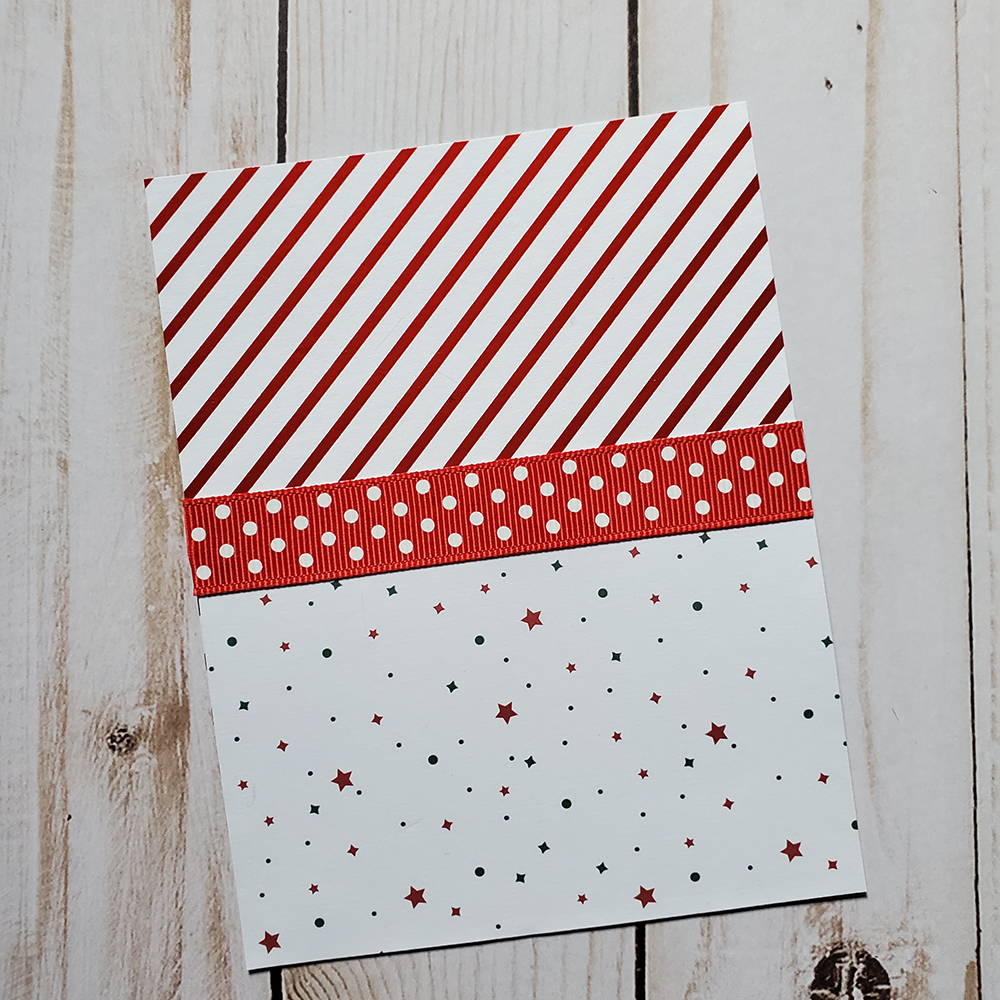 Using Deluxe Adhesive, glue the ribbon to the top edge of the pocket, and glue the sides and bottom of the pocket to the Candy Cane card front.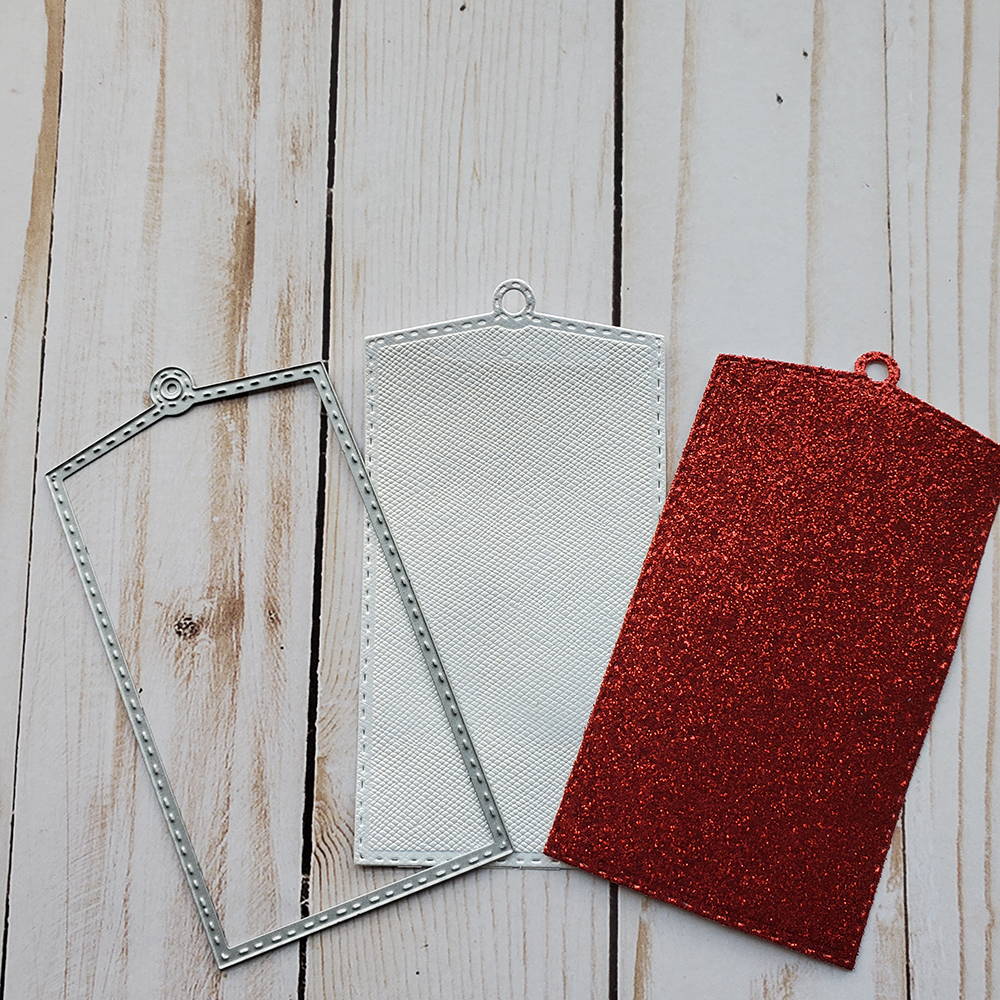 Using the tag die, cut a tag with the Ice Rink and Ruby Ritz papers.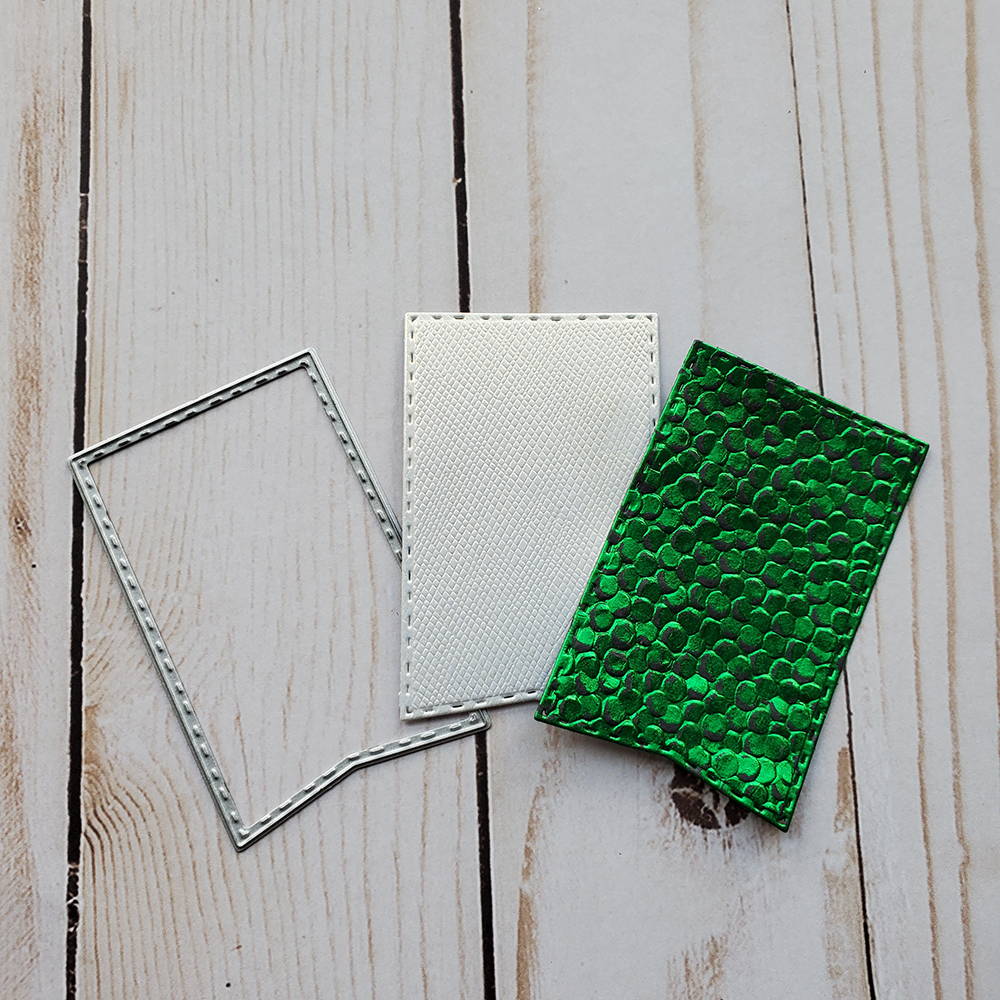 Using the large banner die, cut a banner with the Ice Rink and Shining Spruce papers.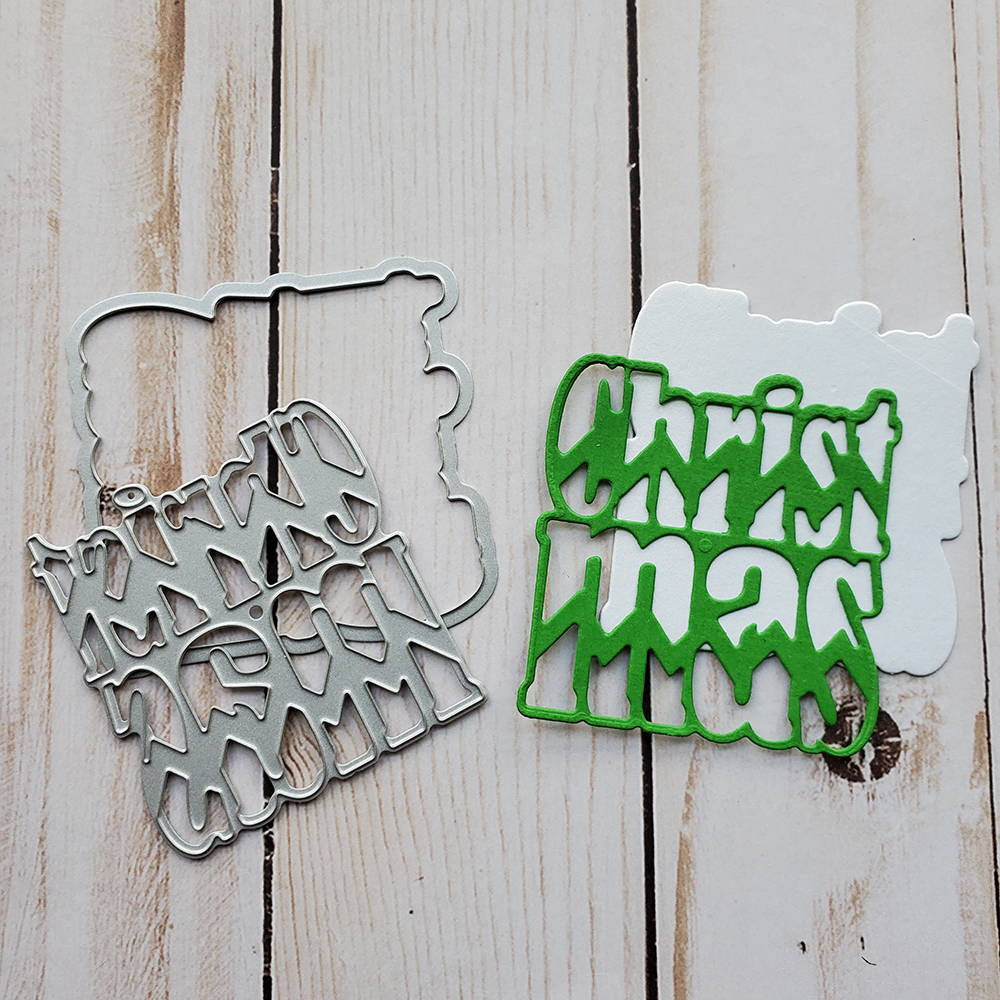 Using the "Merry Christmas" die and matching frame, cut the image with Green Fern paper; using just the outer frame, cut an image out of the Pearl White paper.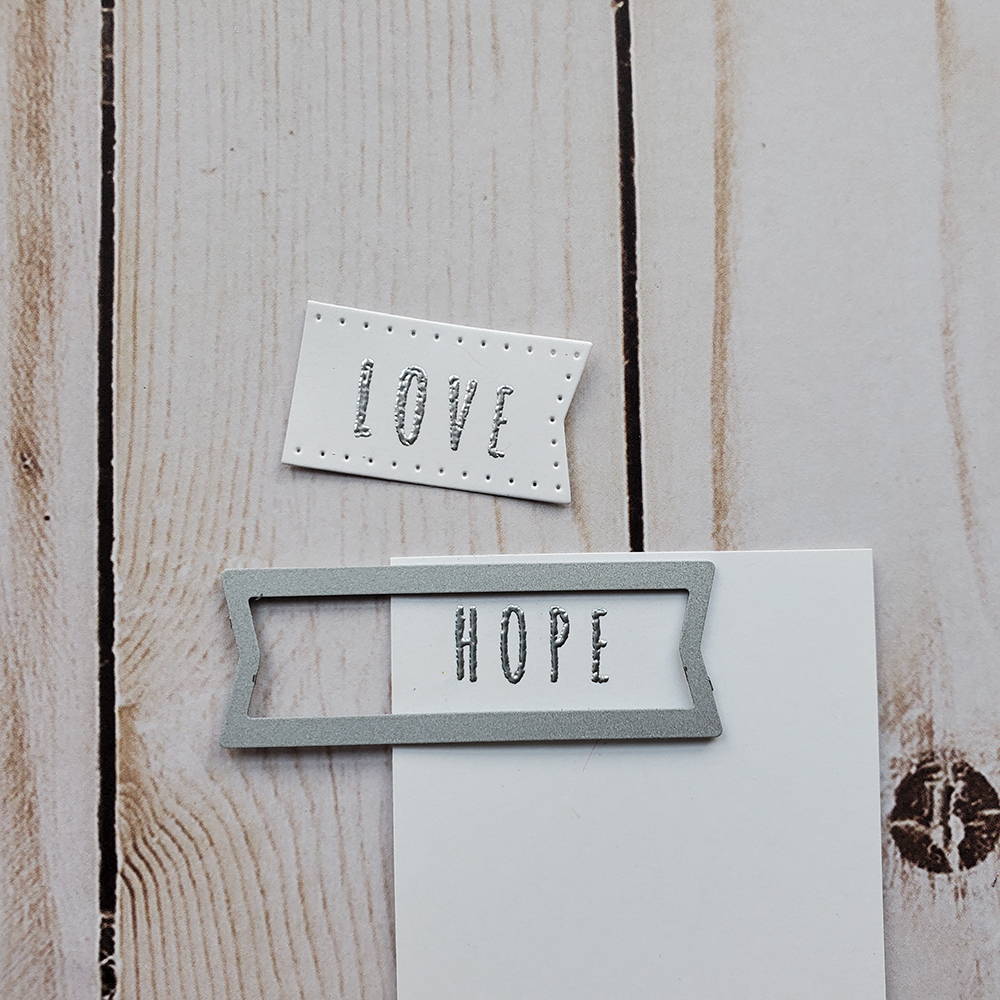 Stamp "LOVE" and "HOPE" and emboss with Classic Silver on a scrap of white card stock. Cut out half-banners by hanging the medium banner die off the left side of the card stock when cutting. Staple the left sides of the word banners to the left sides of the large banners, about ½" from the top.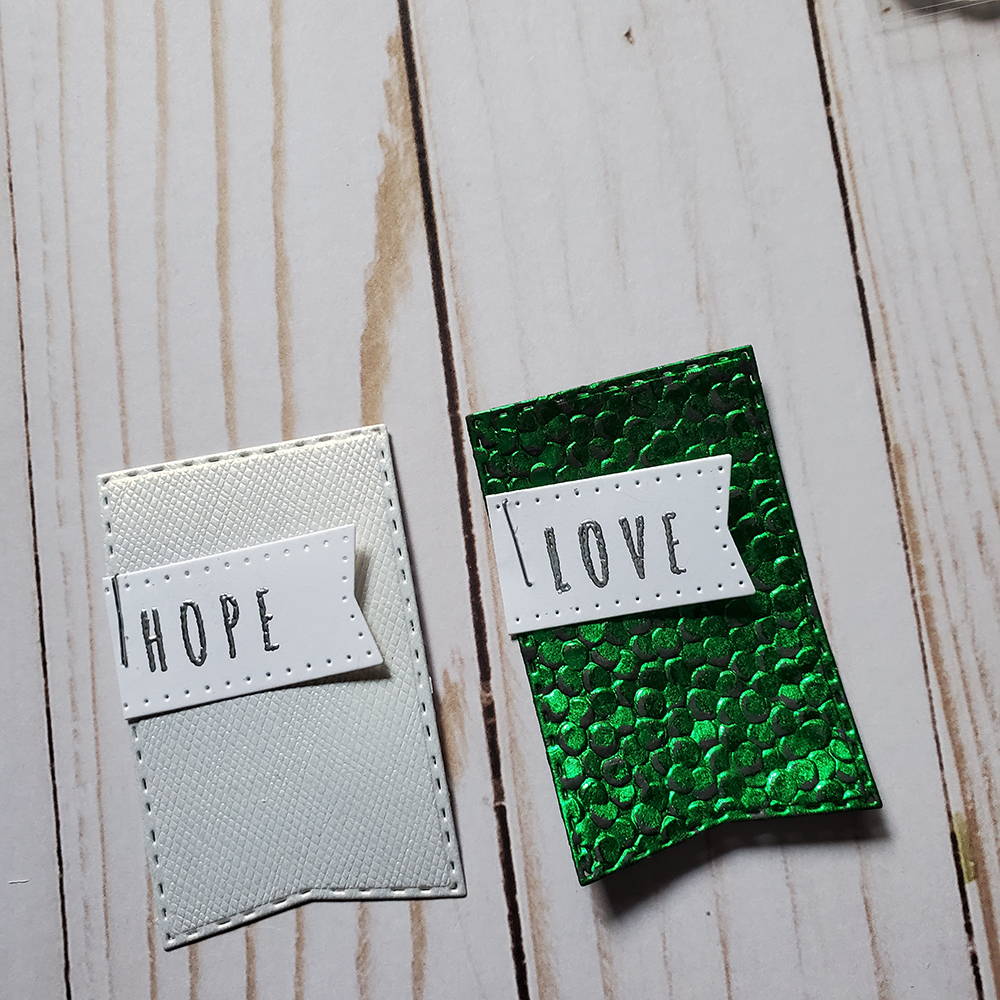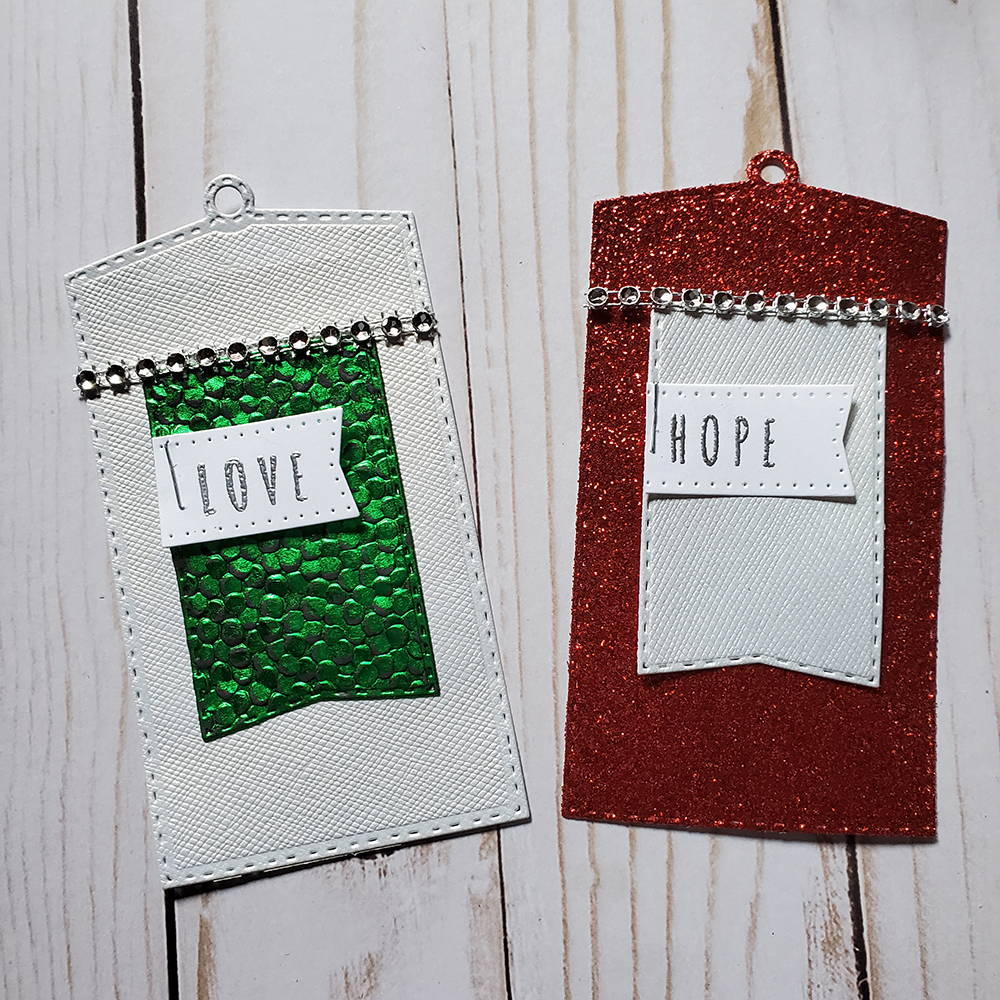 Glue the banners onto the tags, about an inch from the top. Glue rhinestone bling trim across the tops of the banners.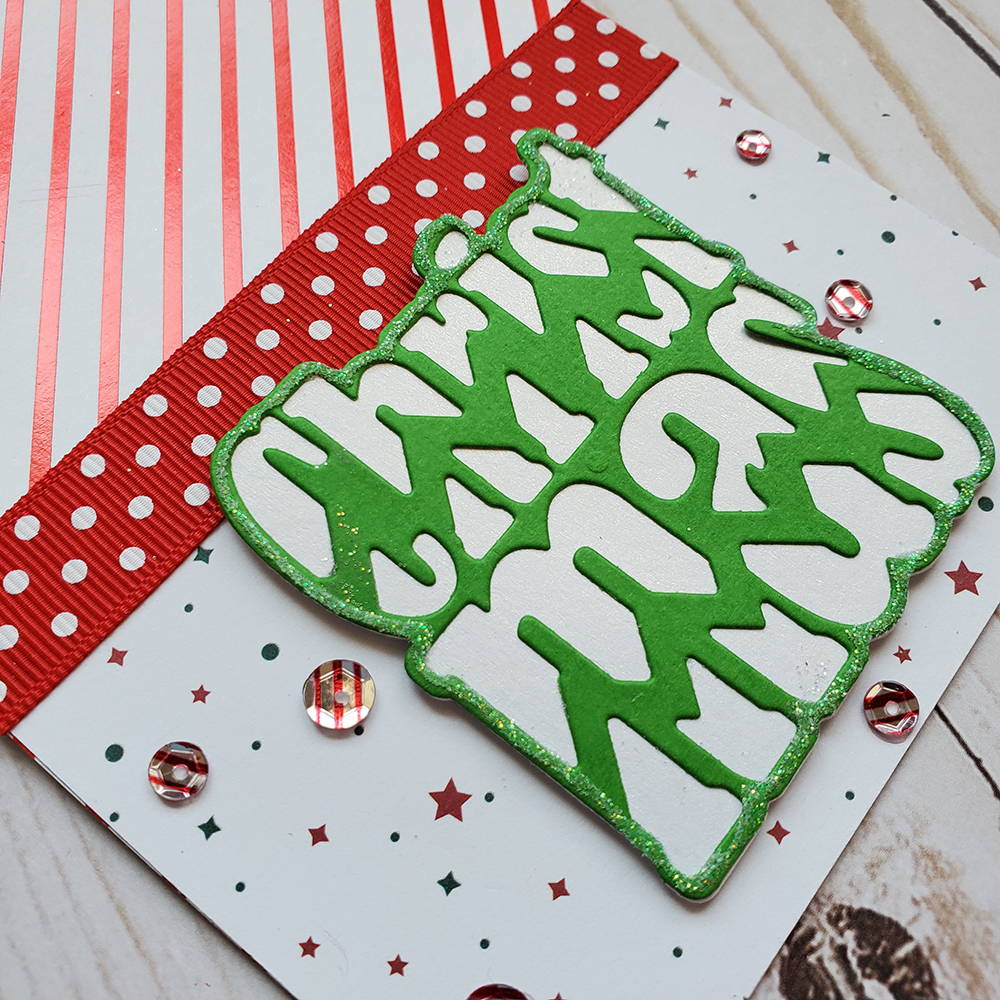 Glue "Merry Christmas" sentiment layers together. Use Deluxe Adhesive to outline the sentiment and apply Falling Snow Glitter. When dry, apply to the card pocket with Craft Perfect foam pads, and glue a few candy cane sequins around the pocket.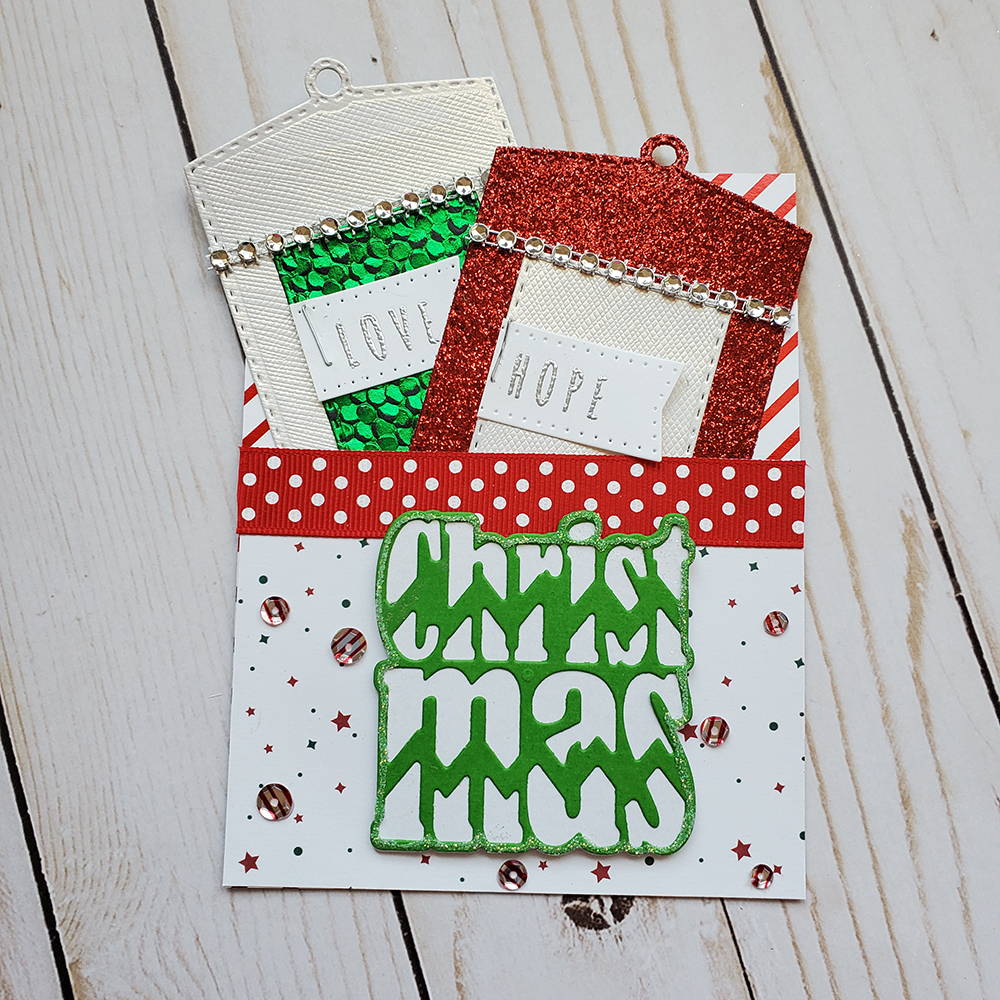 Glue the card front to your card base and place the tags in the pocket