LIMITED STOCK & EXCLUSIVE
Tonic Craft Kit 41 Sweet Sorbet

Create beautiful shaker cards with this lolly & ice cream themed die, stamp and double blister set. Designed with the Sweet Sorbet Spring Trend colours in mind, this wonderful uplifting set is sure to bring a smile to every card recipient's face. With 18 dies, 7 stamps and a choice of two shaker blisters this exceptional, essential Monthly Kit provides near endless opportunities for creative crafting!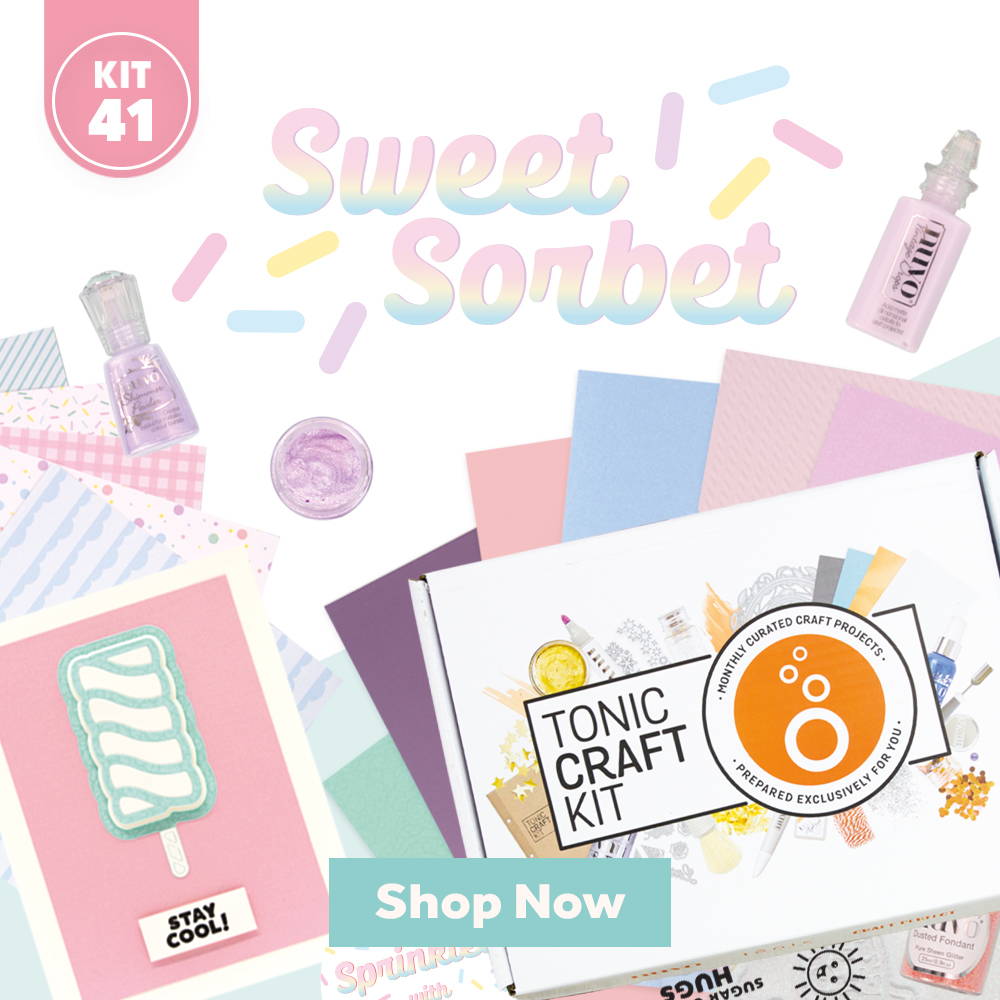 No Commitments, No Contract, Cancel Anytime
LOVINGLY CURATED
Enjoy a carefully chosen collection of high-quality cardstock, embellishments and exclusive die sets every month.
DELIVERED TO YOUR DOOR
Sent worldwide to arrive at your home, so you'll never miss out.
TIME TO PLAY
Discover everything you need inside your parcel to create projects you'll simply adore.
By adventuresconsidered - Exclusive
By adventuresconsidered - Exclusive
What's included in
Tonic Craft Kit 41?
3818E More Than Ice Cream Die Set
3818E S More Than Ice Cream - Stamp Set
3870E Ice Cream - Shaker Pack
3871E Ice Cream Lolly - Shaker Pack
9091E Classic Card - Sugared Lilac 1 Sheet
9480E Mirror Card - Soft Amethyst 1 Sheet
9850E Speciality Card - Miami Mint 1 Sheet
9518E Pearlescent Card - Blue Cashmere 1 Sheet
9515E Pearlescent Card - Princess Pink 1 Sheet
9891E Speciality Paper - Pink Marshmallow 1 Sheet
9948E Glitter Card - Sugar Crystal 1 Sheet
9383E 6x6 Patterned Paper Pack - Sweet Sorbet
1321N Vintage Drop - Lavender Fog
2960N Mini Embossing Powder - Happy Daze
2959N Mini Glacier Paste - Pixie Wings
306N Pure Sheen Glitter 4 Pack - Sweet Sorbet*
45N Diamond Ink Pad - Blue Mineral
1216N Shimmer Powder - Lilac Waterfall
Craft Kit Sticker
*2 Random Bottles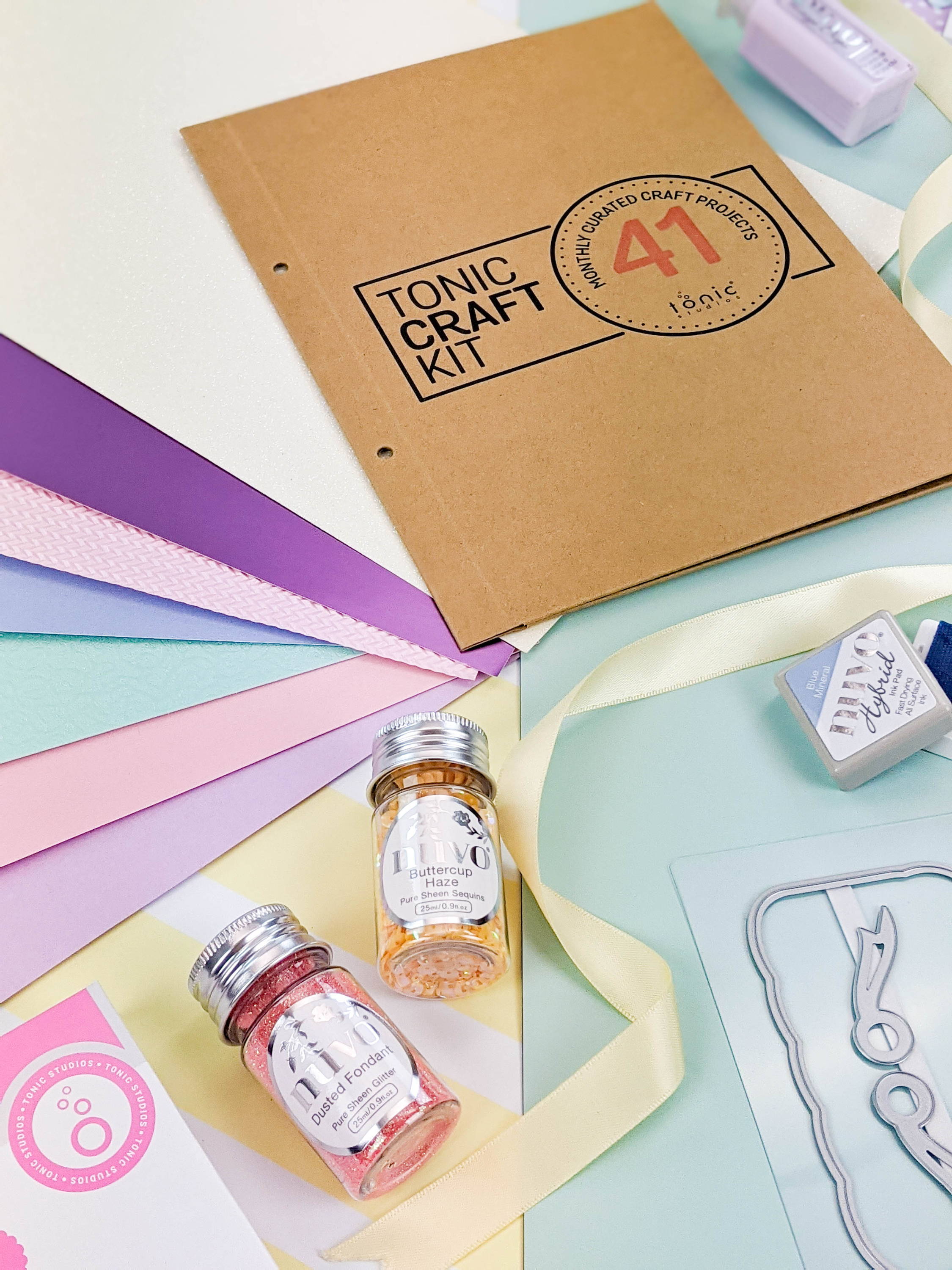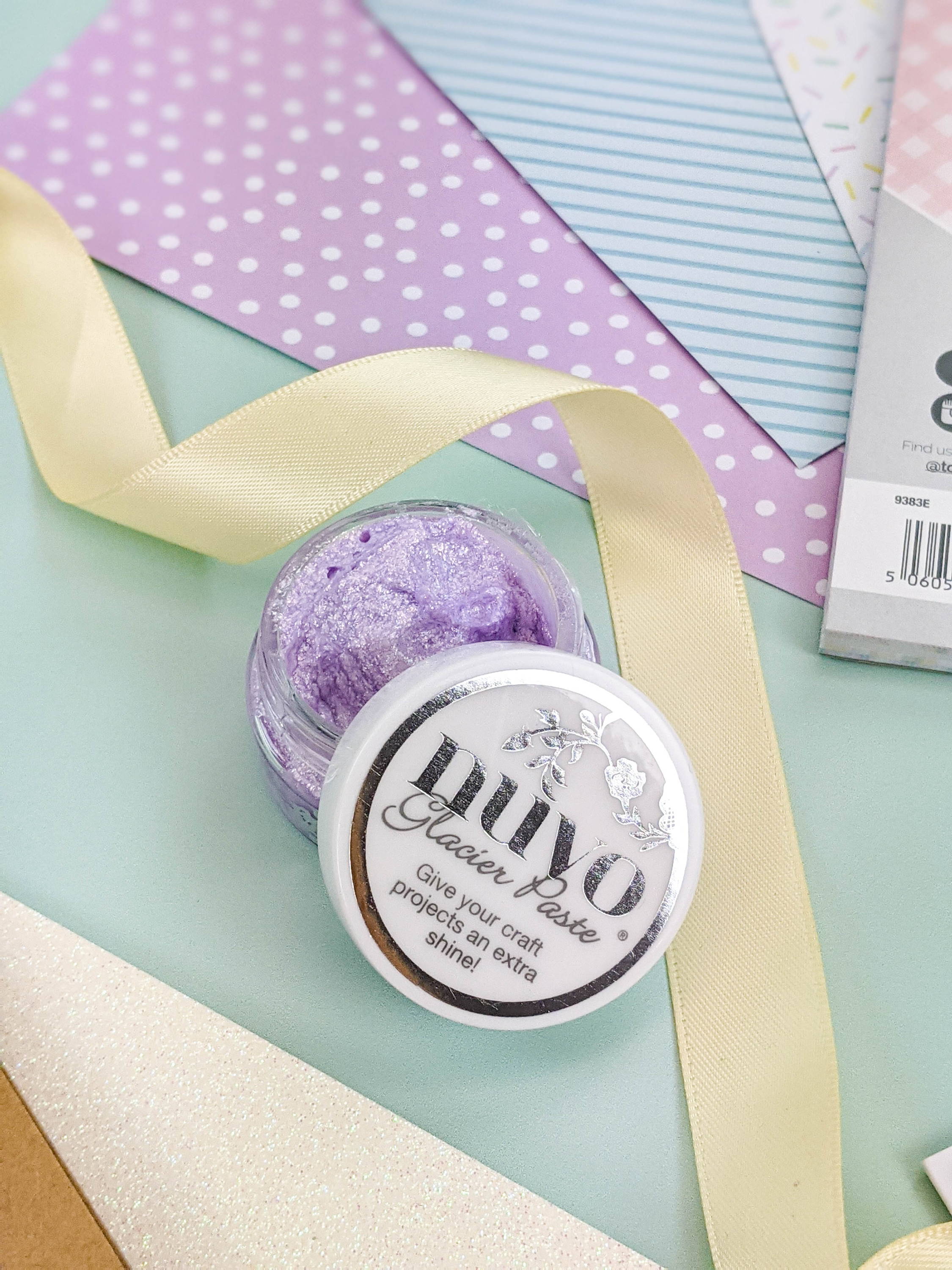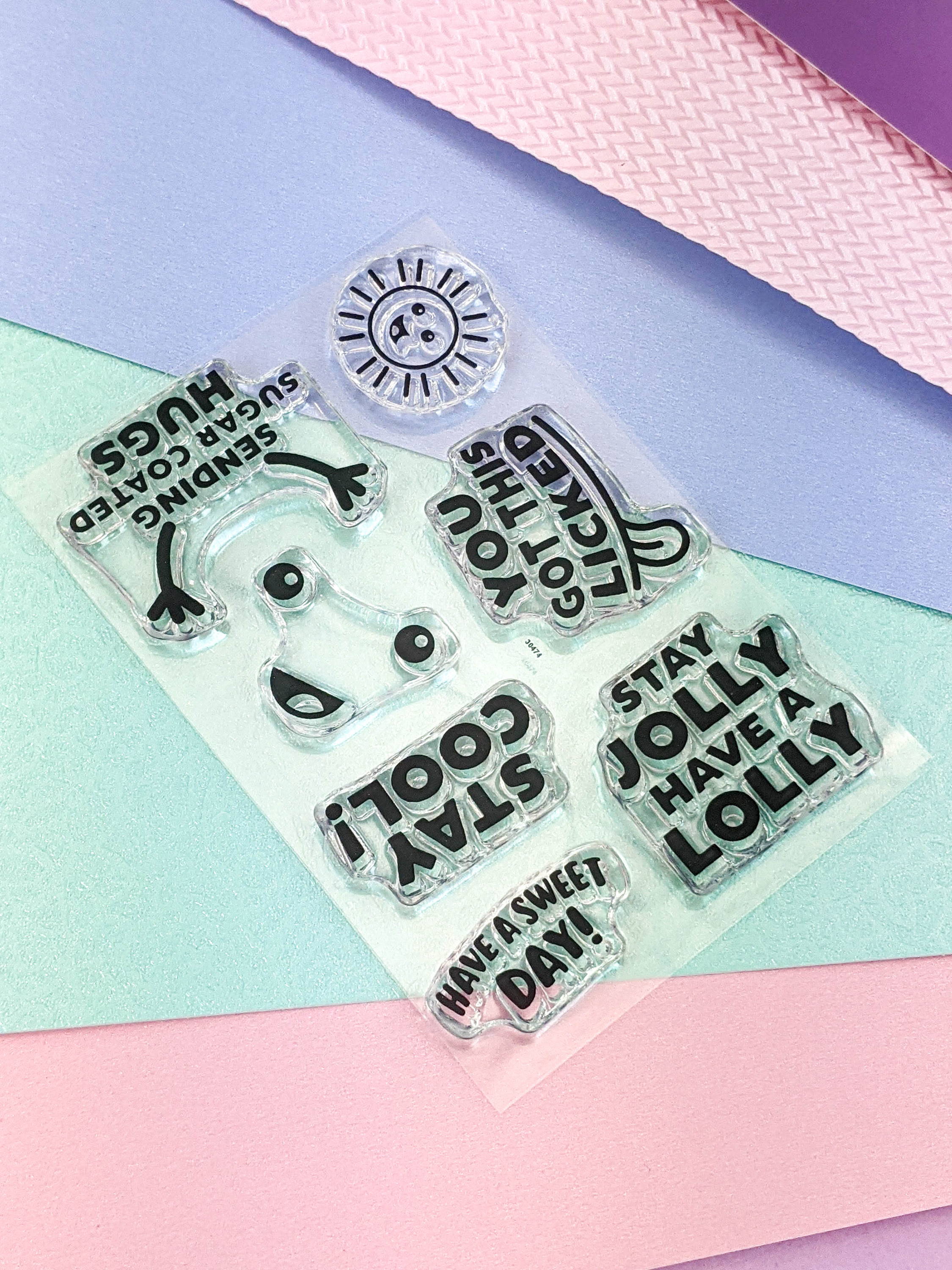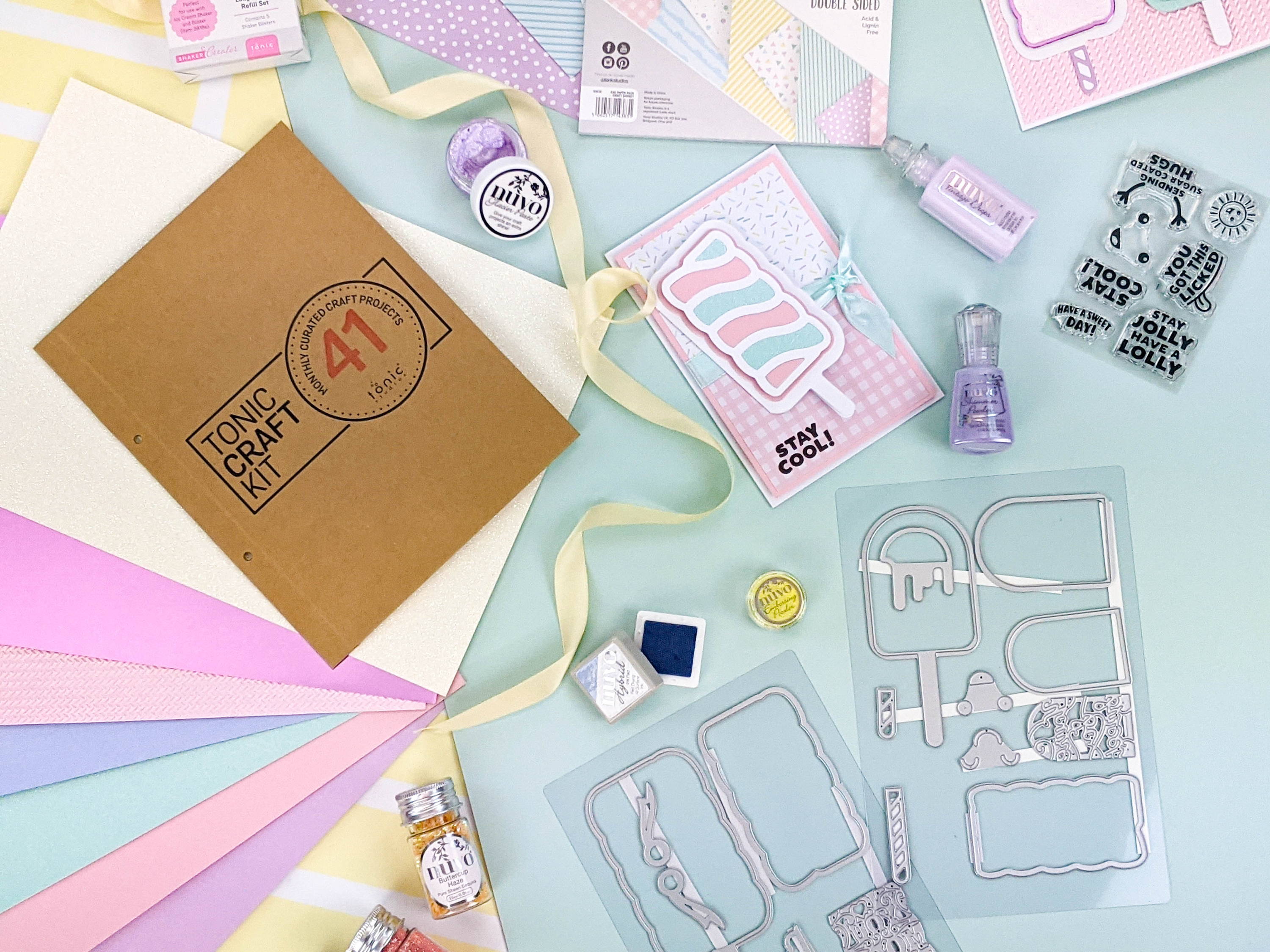 Tonic Craft Kit 41 - Sweet Sorbet Trend
Watch The Live Unboxing Here
Design Team Video Tutorials
Tonic Craft Kit 38 With Victoria Dalziel
Tonic Craft Kit 38 With Vianney Luna
Gift Card Greetings Card With Christine Smith
Floral Gift Wallet Unboxing With Christine Smith
Shipping and FAQ explained...
For more information on shipping and frequently asked questions...
Brexit explained...
For more information on how Brexit effects you as an EU customer...